GW4 DOCTORAL STUDENT HOPES TO MAKE SPACE AMBITION A REALITY IN BBC'S ASTRONAUTS
August 18, 2017
A NERC GW4 + Doctoral Student based at the University of Bristol has been revealed as one of the hopefuls in the new BBC series, Astronauts: Do You Have What It Takes?, which airs on BBC Two on Sunday 20 August at 9pm.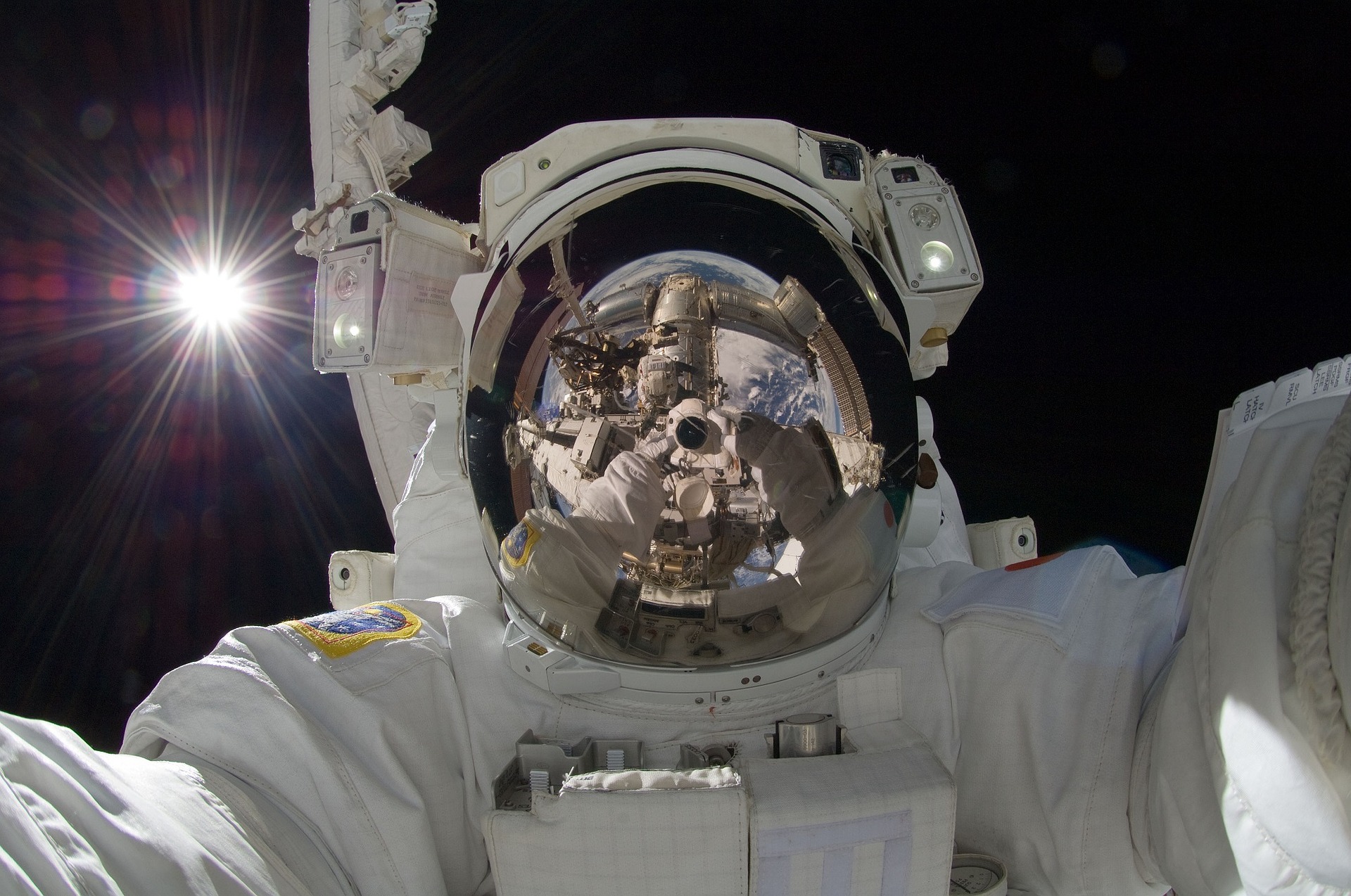 Tim Gregory, who is doing a PhD in Cosmochemistry, beat thousands of applicants from across the UK to take his place as one of 12 exceptional finalists. Other would-be astronauts in the series include a military pilot, a surgeon, a dentist and a professional ballerina.
Taking a giant leap
Tim spent his early days dreaming of a career in space and in adulthood has channelled this passion into his doctoral study, which focuses on meteorites in the early solar system. He also inspires the next generation of space enthusiasts by giving regular science talks at schools in Bristol.
Tim spotted the advert for the BBC show on Twitter, and was encouraged by his girlfriend to apply. He then underwent a gruelling application process including multiple interviews, teamwork assessments and health and fitness checks before he was selected as a finalist.
The show follows the high-flyers over six intense weeks as they train at the world's leading space facilities. The winner will receive the ultimate reference from former Commander of the International Space Station, Chris Hadfield, who will help to launch their intergalactic career when the space agencies next take on recruits.
Academics in space?
Following in the footsteps (or moon boots) of Chris Hadfield may seem an unlikely route for a doctoral scientist more used to lab work. So how do astronaut trials relate to Tim's PhD in cosmochemisty?
Tim explains: "At first only very skilled people could be trusted to fly on aeroplanes, and now we all do it as part of our daily lives. The same will be true of space travel."
"At the moment only the most exceptionally skilled people are able to go into space, but in the future more and more of us will make that journey. Soon scientists will be able to make sample missions to the Moon, Mars and the Asteroid belt."
"Meteorites are just rocks, and we use the same scientific techniques to analyse them! So we will need to ensure that geologists and cosmochemists have the skills needed to travel into space and make these discoveries."
Understanding the way science is done differently
Before Astronauts, Tim's doctoral study with NERC GW4 + included stints with partners including the Natural History Museum and British Geological Survey.
Tim says: "As part of my NERC GW4 + study, I have been able to meet and network with researchers across GW4 and beyond. This has provided me with a much better understanding of the way science is done differently in different institutions and outside academia."
Astronauts: Do You Have What It Takes? will be broadcast on BBC Two on Sunday 20 August at 9pm.  You can watch the trailer or see Tim discussing the programme on BBC Breakfast (from 2:57:42).
The NERC Great Western Four+ Doctoral Training Partnership (GW4+ DTP) is designed to train tomorrow's leaders in earth and environmental sciences and brings together GW4 universities with partners including Plymouth Marine Laboratory, the Met Office, British Antarctic Survey, Centre for Ecology and Hydrology, British Geological Survey and the Natural History Museum.