Back to case studies
Interdisciplinary Collaboration in Digital Manufacturing Technologies and Circular Economies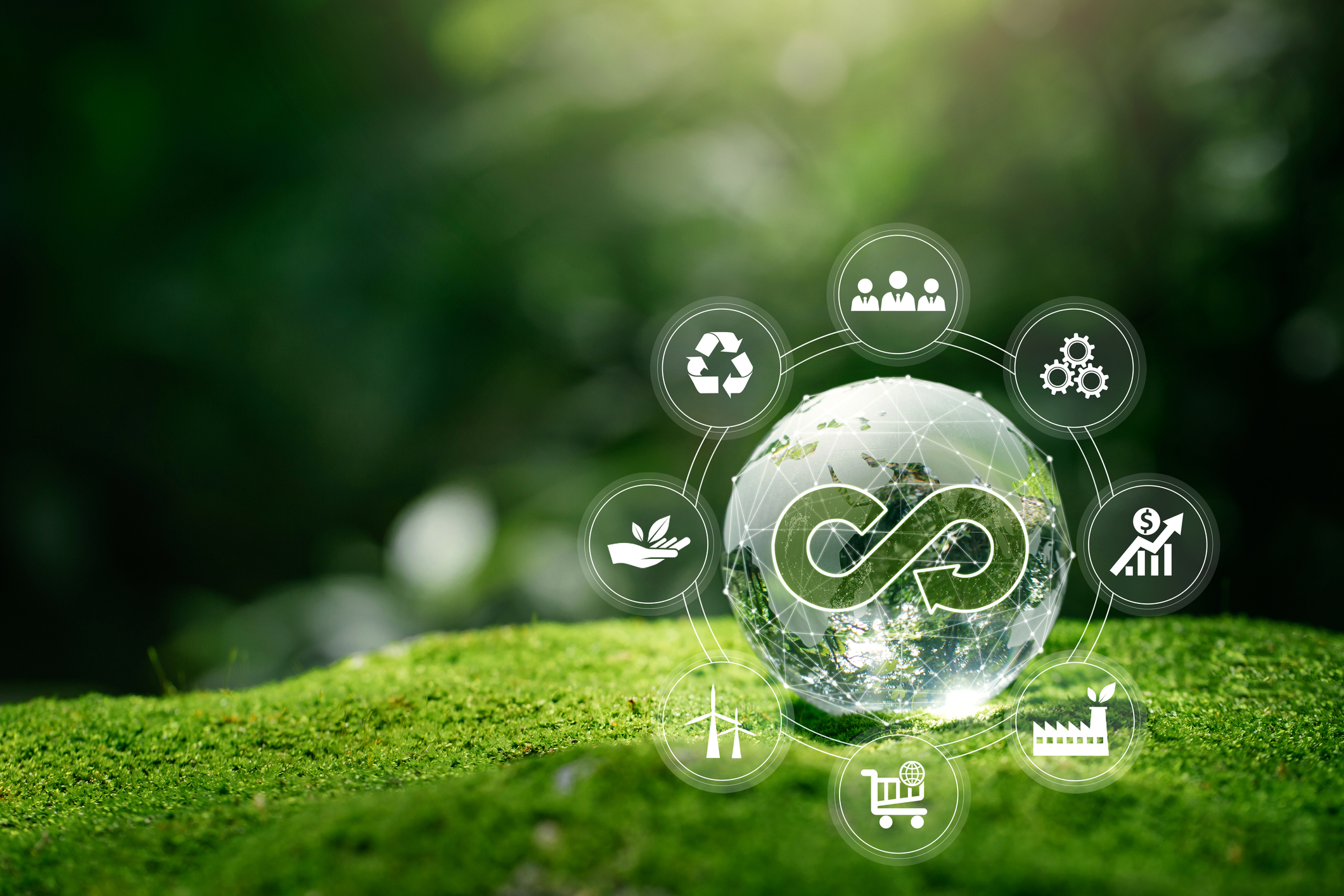 GW4 Funding Empowers Technology Enabled Circularity (TEC) Community to Achieve Interdisciplinary Collaboration in Digital Manufacturing Technologies and Circular Economies
An interdisciplinary research community, led by Professor Jennifer Johns of the University of Bristol Business School, has achieved success in the fields of digital manufacturing and circular economies thanks, in part, to crucial funding awarded by the GW4 Alliance.  
The Technology Enabled Circularity (TEC) Community, made up of researchers from across the GW4 Alliance, was awarded a £19,900 grant in 2022, via the Building Communities Generator Fund, which allowed them to bring together an interdisciplinary network of HASS (Humanities, Arts and Social Sciences) and STEM (Science, Technology, Engineering and Mathematics) academics, to work alongside key industry and third sector stakeholders, and develop a wider dialogue on digital manufacturing and circular economies.  
The network had two interrelated objectives. Firstly, to deepen academic understanding of technical solutions to sustainability and circularity, and to integrate perspectives from across the social sciences and STEM in a truly interdisciplinary manner. Secondly, to help meet industry and policy demand for potential solutions to social and economic sustainability problems, through the creation of collaborations to leverage grant funding.
The Generator Fund supported the community to run a series of workshops in Bristol, Cardiff and Exeter, which allowed them to determine mutual areas of interest across the network, as well as discuss emerging research themes and possible research challenges. The team were also able to engage with Early Career Researchers (ECRs), by delivering a workshop which allowed ECRs working in sustainability and digital technology to network. In addition to this, the community employed a Research Assistant (RA) who helped to bring together the research ideas generated at the workshops into a report, which focused on areas including how industry and academia can better engage to enable a digital circular economy. 
The interdisciplinary nature of the project came with both benefits and challenges. In terms of challenges, the group, who had not worked together prior to the project's inception, had to learn to translate the terminology used by different disciplines in order to build a common language which would allow them to collaborate successfully. In addition to this, with different disciplines taking varied approaches to problem solving, there was also a need to understand and adapt to different ways of working. These challenges, however, only served to strengthen the project. By ensuring a spread of involvement from across the HASS and STEM disciplines, the team were able to draw on a range of expertise and experiences, allowing them to comprehensively explore key questions and areas of interest in the emerging field of sustainability, digital manufacturing technologies and circular economy research.  
The community hope that the themes which emerged via the network's research, and the connections built, will serve as a platform for many exciting future projects and collaborations. 
Further information: