Colonial Connections: Community of Practice
GW4 and National Trust partnership priority area: Colonial Connections.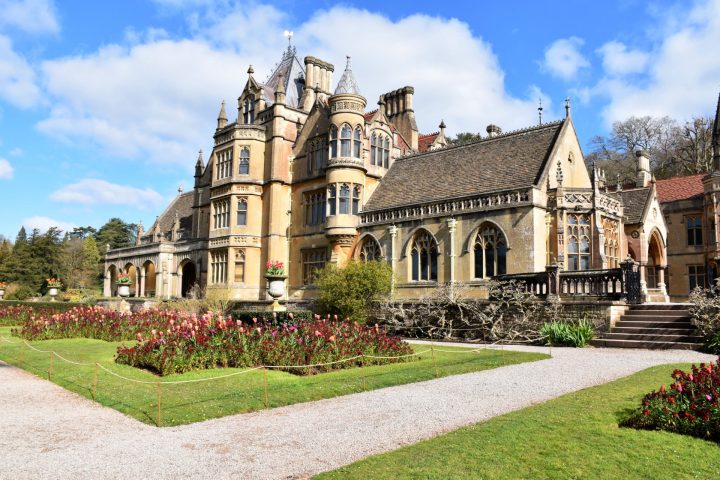 Call for Participants
Expressions of Interest are invited from GW4 academic staff interested in working with specific National Trust properties across South-West England and Wales on the theme of Colonial Connections.
The aim of the programme is to establish an expert Community of Practice (CoP) across the GW4 universities (Bath, Bristol, Cardiff, Exeter) and the National Trust that will advance future understanding of a collection or property through academic collaboration and shared exploration with National Trust curators and managers. Small scale funding will be provided to support pilot projects or development work that enables future funding bids and projects leading to longer-term collaboration and partnership.
Colonial Connections originally started in January 2020 with a workshop held in Bristol. Activity was paused during 2020 as a result of the COVID-19 pandemic. This new programme does not require applicants to have participated in the 2020 workshop.
The Community of Practice
The community of practice will work over a seven-month period (January – July 2022). CoP members will focus work in small teams on a particular National Trust property and collectively come together as a larger network for sharing ideas and best practice.
Small teams of around five academics plus property curators and collections/property managers will work together to develop a programme of activities designed to draw out new areas of future research or knowledge exchange to address the colonial connections in the specific property. Each team will be encouraged to work autonomously, online and in-person, on issues they identify as being important.
All teams will come together as the CoP for workshop meetings to share issues, ideas, interests and best practice. Collectively, we will:
Look at what culture change means within specific properties from different perspectives, for example, volunteers, members, staff, local communities.
Consider how intergenerational conversations offer a route to explore the value and significance of places for different publics.
Co-author articles for publication in the National Trust's Arts, Buildings & Collections (ABC) bulletin1, GW4 News and GW4 Opinion, and National Trust staff Research Bulletin.
Participate in a one-day joint GW4-National Trust Showcase of funded projects currently scheduled for September 2022.
National Trust Properties
The four participating National Trust properties are:
• Penrhyn Castle, Wales
• Snowshill, Gloucester
• Trengwainton, Cornwall
• Tyntesfield, Bristol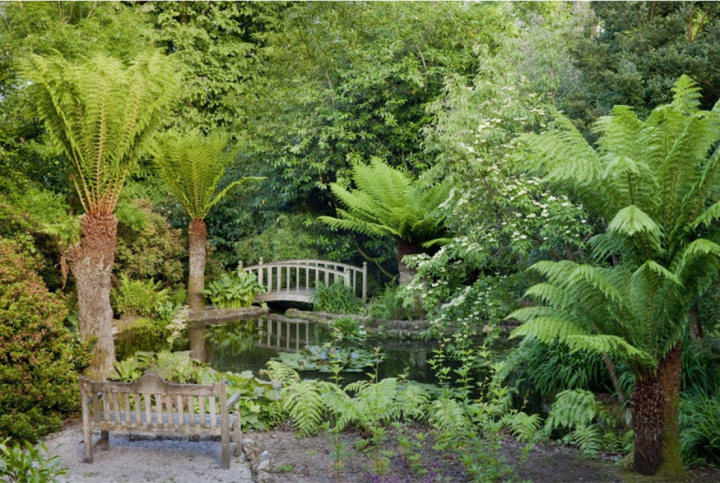 Funding and Resources
Each team will receive small-scale funding to support the direct costs of the development work that will advance the future research of the specific property/collection. Funding can be used to meet the direct costs of: travel & subsistence for team members; project development workshops; pilot project work; professional/artists fees/ hourly-paid casual research assistant; necessary materials/consumables.
Grants are awarded on a non-FEC basis and cannot be used to meet the salary costs of participating academic staff.
Application Process
An application pack including further information on the participating National Trust properties, potential research themes, full call document and application form is available on request. Please e-mail Rosamund Davis, National Trust Research Co-ordinator.
Deadline
The deadline for submission of completed applications is Friday, 26 November 2021.
Evaluation
Assessment will be by a panel drawn from the GW4-National Trust Working Group and Senior National Trust Curators. As far as possible we aim to accommodate everyone who expresses an interest in joining the CoP and to allocating scholars to their first-choice property. Selection will be based on the following assessment criteria:
Subject expertise
Match to property requirements
Demonstrable enthusiasm for developing long-term collaboration with the National Trust
Previous experience in developing and delivering collaborative research projects
Previous experience working with the cultural heritage sector
Successful applicants will be required to participate in the Launch Workshop scheduled for Tuesday, 14 December 2021 at 10am – 12noon. This is a virtual event: joining instructions will be confirmed along with notification of the outcome of your application.
Programme Timeline
| | |
| --- | --- |
| Call opens | Thursday, 4 November 2021 |
| Deadline for submission of applications | Friday, 26 November 2021 |
| Applicants informed of outcome (latest date) | Wednesday, 8 December 2021 |
| Communities of Practice Launch Workshop | Tuesday, 14 December 2021 |
| Small teams commence work | January 2022 |
| Final report and future plans | 30 June 2022 |
| GW4-National Trust Showcase Event | Mid-September 2022 |

Further Information
Please contact the GW4 academic lead, Professor Nicola Thomas, or the GW4-National Trust Research Co-ordinator, Rosamund Davis should you have any further queries regarding the Community of Practice or wish to know more about the Colonial Connections theme.
Keep up to date on Twitter with #GW4andNT