Transdisciplinary Network for Climate Change Education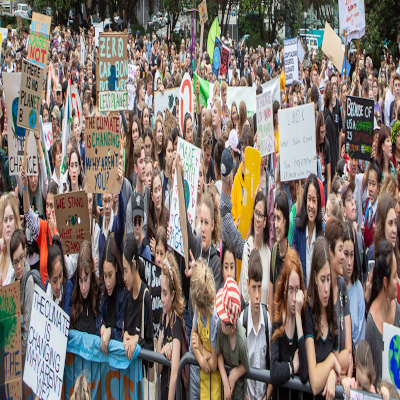 ---
Project overview
This project will establish a transdisciplinary network involving researchers across university disciplines working with teachers to orient and provide active support for research on Climate Change Education.
Community lead
University of Bath: Elisabeth Barratt Hacking, Lorraine Whitmarsh
University of Bristol: Paul Howard-Jones (PI)
Cardiff University: Christina Demski, Kat Steentjes
University of Exeter: Justin Dillon
---
Background
In October 2018, the Intergovernmental Panel on Climate Change (IPCC, 2018) warned that we had only 12 years left to limit catastrophic climate change, demanding increased Climate Change Education (CCE) to "accelerate the wide scale behaviour changes consistent with adapting to and limiting global warming."
In this sense, the work of the network potentially impacts on all of the 3 priority areas identified by the GCRF (Equitable Access to Sustainable Development, Sustainable Economies and Societies, Human Rights, Good Governance and Social Justice). It is important, therefore, that efforts by educators to talk to and teach their pupils about climate change should be informed by, for example, up-to-date and educationally-relevant research on what is appropriate and effective in terms of pedagogy and curriculum regarding mitigation and adaptation. Such research is best co-produced by researchers across disciplines working with teachers across subject areas – and the projects aims to consolidate and support efforts to achieve this.
Project Summary
The community reached out to academics, school teachers, external agencies, charities and other stakeholders to form the Climate Change Education Research Network (CCERN). Generator funds enabled the community to hold a series of events aimed at fostering dialogue between researcher and practitioner communities, as a platform for planning and engaging in collaborative research activity. The first discussion event identified multiple themes that the community took forward in individually led focus groups. These groups contain a mix of researchers and teachers, allowing potential research projects to be developed and refined in collaboration with practitioners – with discussions continuing beyond the Generator funding period. The community also held two teacher conferences, aimed at integrating research with practice: the conferences explored current models for bringing academic research into schools, gathered evidence from teachers about their school's experience and introduced the research developing through CCERN.
In addition to their network activities, the community provided active support for a range of small-to-medium CCE grant applications led by ECRs. Work on a Policy briefing drawing from the discussions is underway and the community have one paper in publication with others in progress. The community are applying for funds to keep the network going, and have long term plans to apply for larger grants for an interdisciplinary project in this area.