Governance
GW4 is a major strategic initiative requiring inventiveness, leadership and close collaboration between senior management across our four universities.
GW4 Council, which meets biannually, brings together our four Vice-Chancellors to define the vision for the Alliance and provide the mandate for our work.
GW4 Board, which meets quarterly, includes Deputy Vice-Chancellors, Pro-Vice Chancellors for Research, Directors of Research, and GW4 Programme Managers to oversee and implement the delivery of the GW4 Vision.
The GW4 Director reports to both bodies.
GW4 Council
Professor Lisa Roberts, Vice-Chancellor and Chief Executive, University of Exeter
CHAIR OF COUNCIL
Professor Lisa Roberts took up her post as Vice-Chancellor and Chief Executive at the University of Exeter on 1 September 2020. Prior to this, Professor Roberts was Deputy Vice-Chancellor: Research and Innovation at the University of Leeds where she led on the development of the University's research and innovation strategy. Before joining Leeds, Professor Roberts was Executive Dean of the Faculty of Health and Medical Sciences at the University of Surrey, leading the Schools of Bioscience and Medicine, Psychology and Health Sciences. During this time she also developed and launched only the 8th School of Veterinary Medicine in the UK and developed a successful One Health Strategy with external partnerships being key to its success.
Professor Roberts is a Professor of Virology, having studied for her PhD at the BBSRC Institute for Animal Health (now the Pirbright Institute) and the University of Kent. Earlier in her career, she worked as a Product Development Manager for Procter and Gamble in the UK and Belgium.
Professor Ian White, Vice-Chancellor and President, University of Bath
Professor Ian White was appointed as Vice-Chancellor and President of the University in September 2018. After completing his PhD in 1984, Ian White was appointed as Research Fellow and Assistant Lecturer at the University of Cambridge.
Ian White has carried out substantial research in the field of optoelectronics and optical communications. Highlights of his research include the invention of new techniques for transmitting signals at low cost over optical fibre links for data and wireless communication systems. Several of these advances have made a commercial impact and he has published over 1,000 journal and conference papers.
PROFESSOR HUGH BRADY, VICE-CHANCELLOR, UNIVERSITY OF BRISTOL
Professor Hugh Brady is a graduate of University College Dublin, he trained in general medicine and was awarded PhD and MD degrees for research in renal physiology and molecular medicine. His academic career has included positions at Harvard and the University of Toronto, and he is an international authority on the pathogenesis of diabetic kidney disease.
In 2004 he was appointed President and Chief Officer of University College Dublin, and led a ten year strategic and physical transformation. He has held several leadership roles, including as a member of Ireland's Higher Education Authority, and Chairman of the Universitas 21 Network of global research universities. He is a non-Executive Director of the Kerry Group plc and ICON plc. He was awarded the Robert Menzies Medal from the University of Melbourne.
Professor Colin Riordan, President and Vice-Chancellor, Cardiff University
Professor Colin Riordan took up the post of President and Vice-Chancellor on 1 September 2012. Previously he was Vice-Chancellor of the University of Essex, having been appointed in October 2007. He moved to Essex from Newcastle University, where he had been Pro Vice-Chancellor and Provost of the Faculty of Humanities and Social Sciences since August 2005.
He has published widely on post-war German literature and culture, including writing and editing books on the writers Jurek Becker, Uwe Johnson and Peter Schneider. Other research interests include the history of environmental ideas in German culture.
GW4 Board
Professor Jonathan Knight, Pro Vice-Chancellor (Research), University of Bath
Chair of Board
Professor Jonathan Knight is Pro-Vice-Chancellor (Research) at the University of Bath, where he is also an active researcher in photonics within the Department of Physics. He did his PhD at Cape Town, and held postdoctoral positions at the École Normale Supérieure (Paris) and Southampton before moving to Bath in 1996. He is a frequent invited speaker at conferences, has published over 250 papers, and has an established track record of translating academic research into commercial value.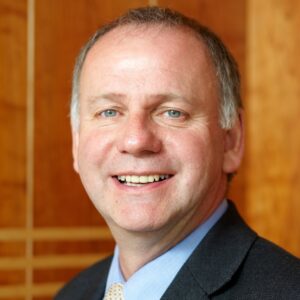 Professor Bernie Morley, Deputy Vice-Chancellor and Provost, University of Bath
Professor Bernie Morley worked at the Howard Hughes Medical Institute, University of California, San Francisco and the MRC Molecular Haematology Unit at the University of Oxford before taking up his first academic appointment at the Royal Postgraduate Medical School (RPMS) in 1991. From 2006, Bernie was the Director of the Graduate School of Life Sciences and Medicine at Imperial College London. In 2009, he also became Director of the School of Professional Development and the Centre for Educational Development. Bernie joined the University of Bath in March 2010 as Pro-Vice-Chancellor (Learning and Teaching). He was appointed Deputy Vice-Chancellor & Provost in May 2015.

Professor Judith Squires, Deputy Vice-Chancellor and Provost, University of Bristol
Professor Judith Squires was appointed Deputy-Vice Chancellor and Provost at the University of Bristol in January 2019.  Prior to this, she was Pro Vice-Chancellor for Education and Students at the University of Bristol, and Dean of the Faculty of Social Sciences and Law. She was a member of the REF Politics and International Studies sub-panel 21 in 2014, a Council member of the Economic and Social Research Council 2014-18, Chair of the ESRC Capability Committee 2016-18, and a member of the ESRC Training and Skills Committee 2010-14.   
Within Bristol, she has been Chair of the Bristol Cultural Development Partnership and a founding member of the Bristol Learning City Partnership Board. She is currently a member of the Venturers Trust Board (a multi-academy trust comprising primary, secondary and all-age schools and a special school in Bristol), and is also on the Advisory Board for Bristol University Press. Further afield, she is a Fellow of the Academy of Social Sciences and the RSA.
Professor Phil Taylor, Pro Vice-Chancellor for Research and Enterprise, University of Bristol
Professor Taylor was appointed as Pro Vice-Chancellor for Research and Enterprise at University of Bristol in summer 2020. He is an internationally leading researcher and industrial expert in energy systems, who has worked in industry and academia for over 25 years. He joined Newcastle University in 2013 as Dean and Director of the multidisciplinary Institute for Sustainability, and later, became the Head of the School of Engineering. Currently, Professor Taylor is Co-Director of the £20m EPSRC National Centre for Energy Systems Integration (CESI) and also the Leader of the £10m EPSRC Supergen Energy Networks Hub, which brings together industrial and academic partners (including five UK universities) with other energy network stakeholders. His work in industry includes time at GEC Alstom, EPS (UK), Teradyne and Senergy Econnect. In addition to being a Visiting Professor at Nanyang Technological University in Singapore, Professor Taylor is also a non-executive director of Northern Powergrid, an electrical distribution company, which provides power to eight million customers in the North East and Yorkshire.
Professor Karen Holford, Deputy Vice-Chancellor, Cardiff University
Professor Holford works closely with the Vice-Chancellor and Pro Vice-Chancellors to provide leadership and deliver the goals of Cardiff University strategy. Prior to taking on the role of Deputy Vice-Chancellor, Professor Holford led Cardiff University's College of Physical Sciences and Engineering for five years as Pro Vice-Chancellor. Since moving into academia over 26 years ago, she has helped to build the now substantial international reputation of acoustic emission research at Cardiff, in particular the experimental work.
Professor Kim Graham, Pro Vice-Chancellor (Research, Innovation and Enterprise), Cardiff University
Professor Kim Graham graduated from Edinburgh University with a BSc (1st Class Hons) in Biological Sciences, during which time she was awarded the Class Medal for Psychology and the Drever Prize in Psychology. She then completed her PhD at Cambridge University, based at the MRC Cognition and Brain Sciences Unit. Professor Graham remained at the MRC CBU until 2007, working as Programme Leader, prior to moving to Cardiff University in 2007 where she took up a position as Professor of Cognitive Neuroscience. Since then, she has been Theme Lead for Mind, Brain and Neuroscience, as well as Dean of Research and Innovation, in the College of Biomedical and Life Sciences. Professor Graham became Pro Vice-Chancellor for Research, Innovation and Enterprise in September 2018. Professor Graham is also Deputy Chair for the MRC Non-clinical Training and Career Development Panel.
Professor Janice Kay, Provost, University of Exeter
Professor Janice Kay is the Provost and Senior Deputy Vice-Chancellor at the University of Exeter. Prior to her role as Provost, Janice spent 10 years as Deputy Vice-Chancellor for Education. She is a Professor of Cognitive Neuropsychology, first appointed to Exeter through a Wellcome Trust University Lectureship. Her research, funded most recently by ESRC as well as Wellcome and MRC, is concerned with theoretical modelling, assessment and rehabilitation of disorders of perception, speech, language and memory.
Professor Neil Gow, Deputy Vice-Chancellor (Research and Impact), University of Exeter
Professor Neil Gow is Deputy Vice-Chancellor for Research and Impact and Professor of Microbiology at the University of Exeter. Professor Gow was appointed in September 2018. He is a graduate of the University of Edinburgh where he obtained his Bachelors degree in Microbiology and went on to receive his PhD in 1982 from the University of Aberdeen. Following this, Professor Gow undertook a period of postdoctoral research at the National Jewish Hospital for Immunology and Respiratory Medicine and University of Colorado, Denver, USA. He was appointed as a Lecturer to the University of Aberdeen and "received" a personal Chair in 1995. At the University of Aberdeen Professor Gow held various senior positions including Head of Microbiology Research Programme, 2002-2011, Director of Research and Commercialisation, College of Life Sciences and Medicine, 2011 – 2015 and Co-Director, MRC Centre for Medical Mycology, 2017-2018.
Dr Joanna Jenkinson, GW4 Director
Dr Joanna Jenkinson is GW4 Director, with responsibility for leading and managing the GW4 Alliance, and developing and delivering its overall strategy.
Prior to taking on the role of GW4 Director, Dr Jenkinson was Head of Infection and Immunity at the Medical Research Council, part of UK Research and Innovation, where she led the UKRI/DHSC/NIHR rapid response and rolling calls for COVID-19 research and had overall responsibility for managing the Infections and Immunity Board, its research portfolio and large investments. She joined the MRC in 2008 and has held a range of roles including Head of Capacity and Skills, with responsibility for all MRC PhD and fellowships schemes. In this role, she led on the development of the UKRI Future Leaders Fellowship scheme and developed the evidence and business case for this £900m initiative. She also led the MRC's mental health and addiction portfolio, wrote the MRC's 2017 Mental Health Strategy and was the lead contact for Cardiff University.
Dr Jenkinson received a PhD in fungal genetics from the University of Exeter, and undertook her Defra-funded, postdoctoral work on the evaluation of the field scale trials of GM crops, and has an MSc in Crop Protection that was a joint course between the Universities of Bath and Bristol. Before joining the MRC she worked at the Biotechnology and Biological Sciences Research Council, initially for the Plant and Microbial Sciences Committee and then the Sustainable Agriculture Strategy Panel.