Governance
GW4 is a major strategic initiative requiring inventiveness, leadership, and close collaboration between senior management across our four universities.
The GW4 Council meets on a quarterly basis and brings together our four Vice-Chancellors to define the vision for the Alliance and provide the mandate for our work. The GW4 Board, which also meets quarterly, includes Deputy Vice-Chancellors, Pro-Vice Chancellors for Research, Directors of Research, and GW4 Programme Managers to oversee and implement the delivery of the GW4 Vision. The GW4 Director reports to both bodies.
GW4 Council
Professor Ian White, Vice-Chancellor and President, University of Bath
CHAIR OF council
Professor Ian White was appointed as Vice-Chancellor and President of the University in September 2018, having previously been a Pro-Vice-Chancellor of the University of Cambridge and then Master of Jesus College, Cambridge.
Professor White's research interests are in photonics, a field in which he received the IEEE Aron Kressel Award in 2011. He is a co-founder of Zinwave Ltd, a company providing wireless coverage solutions, and PervasID Ltd which develops RFID readers, and is currently an editor-in-chief of Electronics Letters and Nature Microsystems and Nanoengineering.
Professor Lisa Roberts, Vice-Chancellor and Chief Executive, University of Exeter
Vice-Chancellor and Chief Executive Professor Lisa Roberts took up her post on 1 September 2020.  Prior to this, Professor Roberts was Deputy Vice-Chancellor: Research and Innovation at the University of Leeds where she led on the development of the University's research and innovation strategy.  
Professor Roberts is a Professor of Virology, having studied for her PhD at the BBSRC Institute for Animal Health (now the Pirbright Institute) and the University of Kent. Earlier in her career, she worked as a Product Development Manager for Procter and Gamble in the UK and Belgium.
She is a Board member of the Russell Group, a Board member of Universities UK and a Board member of Jisc,. Regionally, she is a Board member of both the Heart of the South West and the Cornwall and Isles of Scilly Local Enterprise Partnerships, Member of the GW4 Council, and Member of the Liveable Exeter Place Board.  In May 2022, Lisa was appointed by the Minister of State for Further and Higher Education to chair a working group dedicated to tackling the issue of spiking attacks against students, bringing together vice-chancellors, police, campaigners and victims to produce plans for practical action to help keep students safe.
Professor Colin Riordan, President and Vice-Chancellor, Cardiff University
Professor Colin Riordan took up the post of President and Vice-Chancellor on 1 September 2012. Previously he was Vice-Chancellor of the University of Essex, having been appointed in October 2007. He moved to Essex from Newcastle University, where he had been Pro Vice-Chancellor and Provost of the Faculty of Humanities and Social Sciences since August 2005.
He has published widely on post-war German literature and culture, including writing and editing books on the writers Jurek Becker, Uwe Johnson and Peter Schneider. Other research interests include the history of environmental ideas in German culture.
Professor Riordan is Vice-Chair of the Association of Commonwealth Universities. He is a Trustee of UCAS, chairs the Welsh Higher Education Brussels Board and the IDP Connect Strategic Advisory Board.  He is also a member of the British Council Education Advisory Group and the Taith Advisory Board.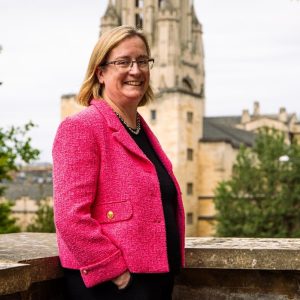 PROFESSOR evelyn welch, VICE-CHANCELLOR, UNIVERSITY OF BRISTOL
Evelyn Welch graduated from Harvard University, receiving her PhD from the Warburg Institute, University of London. She was previously Senior Vice-President for Service, People & Planning at King's College London, and had been Vice-President (Arts and Sciences) and Provost (Arts and Sciences). She has taught at University of Essex, the Warburg Institute, and held leadership roles at University of Sussex (PVC Teaching and Learning) and Queen Mary, University of London (Dean, Arts and PVC Research and International). As Professor of Renaissance Studies, she has led major research programmes including 'The Material Renaissance,' and 'Beyond Text: Performances, Sounds, Images'. She recently completed a Wellcome Trust Senior Investigator Award for a project on 'Renaissance Skin' and has authored numerous books, including Fashioning the Early Modern: Creativity and Innovation in Europe, 1500-1800 (OUP 2017), and Shopping in the Renaissance (Yale 2005), winning the Wolfson Prize for History.
GW4 Board
Professor Phil Taylor, Pro Vice-Chancellor for Research and Enterprise, University of Bristol
CHAIR OF BOARD
Professor Taylor, who was appointed as Pro Vice-Chancellor for Research and Enterprise in July 2020, is responsible for shaping Bristol's research and enterprise activity, ensuring it meets the University's strategic ambition to be a world-leading research-intensive university making a positive contribution to the key global challenges facing society. He is also responsible for engaging with a wide range of organisations – from funders to corporates and charities – regionally, nationally and internationally, and enhancing an already high-performing research environment at Bristol. 
Professor Taylor leads the EPSRC Supergen Energy Networks Hub, which brings together industrial and academic partners (including five UK universities) with other energy network stakeholders to gain a deeper understanding of the interactions and interdependencies of energy networks, and researches the challenges of technology, policy, data, markets and risk for energy networks. He also serves on the Board of Trustees of the national fuel poverty charity, National Energy Action (NEA), and during 2022, was appointed by Sir Patrick Vallance to the Government's Net Zero Innovation Board.
Professor Sarah Hainsworth, Pro-Vice-Chancellor (Research), University of Bath
Professor Hainsworth OBE was appointed as Pro-Vice-Chancellor for Research at the University of Bath in December 2021. Prior to this she was a Pro-Vice-Chancellor and Executive Dean at Aston University leading the College of Engineering and Physical Sciences and before that she was Graduate Dean and Head of the Department of Engineering at the University of Leicester.  From 2019-2022 she was Chair of the Royal Academy of Engineering's Diversity and Inclusion committee. Sarah is a Professor of Materials and Forensic Engineering and has worked with a wide range of Industry on automotive tribology including Jaguar and Mercedes Benz High Performance Engines and with the energy sector on materials for power plant including GE.  She has acted as a forensic science expert on stabbing, tool marks in dismemberment, and knife sharpness, providing reports to police forces across the UK. In 2013, whilst at the University of Leicester, her expertise helped establish the manner of King Richard III's death at the Battle of Bosworth through analysing wound marks found on his skeleton.
Professor roger whitaker, Pro Vice-Chancellor for Research, Innovation & Enterprise, cardiff university
Roger took on the post of Pro-Vice Chancellor Research, Innovation & Enterprise as of summer 2022. Prior to this he was Professor of Collective Intelligence at the Cardiff University School of Computer Science and Informatics. His research addresses the intersection of human and machine intelligence, involving interdisciplinary collaboration with psychologists, biologists, sociologists, and engineers to create new capabilities and understanding through computation. This is exemplified through his recent collaborations resulting in new insights on indirect reciprocity and social comparison, the dynamics of prejudice, identity fusion and cognitive dissonance, using agent-based computational approaches and data analysis.
Professor Neil Gow, Deputy Vice-Chancellor (Research and Impact), University of Exeter
Professor Neil Gow is Deputy Vice-Chancellor for Research and Impact and Professor of Microbiology at the University of Exeter. Professor Gow was appointed in September 2018. He is a graduate of the University of Edinburgh where he obtained his Bachelors degree in Microbiology and went on to receive his PhD in 1982 from the University of Aberdeen. Following this, Professor Gow undertook a period of postdoctoral research at the National Jewish Hospital for Immunology and Respiratory Medicine and University of Colorado, Denver, USA. He was appointed as a Lecturer to the University of Aberdeen and "received" a personal Chair in 1995. At the University of Aberdeen Professor Gow held various senior positions including Head of Microbiology Research Programme, 2002-2011, Director of Research and Commercialisation, College of Life Sciences and Medicine, 2011 – 2015 and Co-Director, MRC Centre for Medical Mycology, 2017-2018.

Professor JULIE BARNETT, ASSOCIATE PRO-VICE CHANCELLOR (RESEARCH), University of BATH
Professor Julie Barnett is Associate Pro-Vice Chancellor (Research) at the University of Bath and a social scientist based in the Department for Psychology. She did her PhD at the University of Surrey and held research positions at the University of Surrey and Brunel University before moving to the University of Bath in 2013. She is an active researcher with particular interests and expertise around risk perception and communication.  She was Associate Dean (Research) for the Faculty of Humanities and Social Science before taking up her present role, which has particular responsibilities for research culture and research governance, in 2022. 
Professor Jonathan Knight, Vice-President (ENterprise), University of Bath
Professor Jonathan Knight is Vice-President (Enterprise) at the University of Bath, where he is also an active researcher in photonics within the Department of Physics. He did his PhD at Cape Town, and held postdoctoral positions at the École Normale Supérieure (Paris) and Southampton before moving to Bath in 1996. He is a frequent invited speaker at conferences, has published over 250 papers, and has an established track record of translating academic research into commercial value. From 2015, Jonathan was the Pro-Vice-Chancellor (Research). He was appointed Vice-President (Enterprise) in 2021.
Professor Damian Walford Davies, Deputy Vice-Chancellor, Cardiff University
Damian Walford Davies is Deputy Vice-Chancellor at Cardiff University, a role he took on in August 2021. He was previously Pro Vice-Chancellor and Head of the College of Arts, Humanities and Social Sciences (2018—21) and Head of the School of English, Communication and Philosophy (2014—18) at Cardiff University. From 2012 to 2018 he was Chair of Literature Wales – one of Wales's National Companies – and from 2015 to 2018 Chair of Cardiff University Press. The main fields of his research are Romanticism, literary geography, Welsh Writing in English, twentieth-century poetry, and Creative Writing. Recent publications include the co-edited collection Romantic Cartographies (Cambridge University Press, 2020), the edited collection Counterfactual Romanticism (Manchester University Press, 2019), and the poetry collection Docklands (Seren, 2019). He is a Fellow of the Learned Society of Wales.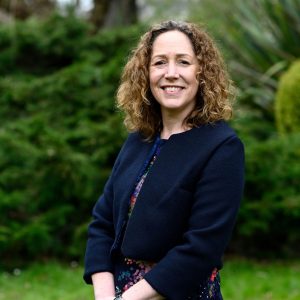 Professor michele barbour, associate pro vice-chancellor (Enterprise), university of bristol
Professor Michele Barbour is Associate Pro Vice-Chancellor Enterprise and Innovation at the University of Bristol. Hers is a strategic leadership role with the remit to grow, enhance and promote the University's enterprise and innovation activities across all disciplines, particularly in relation to research commercialisation and industry partnerships. She is also Professor of Biomaterials in the Faculty of Health Sciences where she teaches undergraduate and postgraduate students, and is a PI and research group lead. She founded a spin-out company, Pertinax Pharma Ltd, in 2015, and in this has experience of fund raising from VC, Angels, charities and UK and EU public funding bodies.
Professor KARIN WAHL-JORGENSEN, UNIVERSITY DEAN OF RESEARCH ENVIRONMENT AND CULTURE, Cardiff University
Karin Wahl-Jorgensen is University Dean of Research Environment and Culture at Cardiff University. In that role, she works on initiatives to develop a more inclusive, collaborative, and creative research environment for staff across the institution. She is also a Professor in the School of Journalism, Media and Culture, where she served as Director of Research Development and Environment between 2012 and 2020. Her research focuses on journalism and citizenship, and she has authored or edited ten books, 80 journal articles and more than 45 book chapters.  
Professor Janice Kay, Provost, University of Exeter
Professor Janice Kay has been Provost at the University of Exeter since August 2014. She is deputy to the Vice-Chancellor and line manages the University's three Faculties. Janice holds accountability for the University's Wellbeing, Inclusion and Culture remits, and for its climate emergency and sustainability activities. She also works closely with external partners to support regional engagement across several areas including education and skills development, and health services. She chairs the University Mathematics Schools Network, the Exeter Education Alliance, is Deputy Chair of the South West Institute of Technology and a member of the TEF Advisory Group.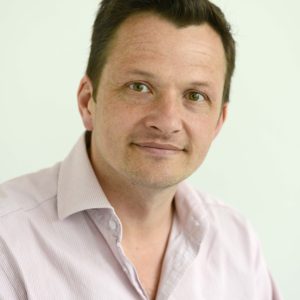 Professor Marcus Munafò, associate pro vice Chancellor for research culture, University of bristol
Marcus Munafò is Professor of Biological Psychology and MRC Investigator at the University of Bristol. He took up his post as Associate Pro Vice Chancellor for Research Culture in February 2022. Marcus completed his PhD at the University of Southampton, and was a postdoctoral researcher at the University of Oxford and the University of Pennsylvania before joining the University of Bristol. His primary research interests are in the impacts of health behaviours such as smoking and drinking on physical and mental health outcomes. He also co-founded the UK Reproducibility Network.


Professor martin siegert, deputy vice chancellor (cornwall), university of exeter
Professor Martin Siegert FRSE will become Deputy Vice-Chancellor (Cornwall) at the University of Exeter in November 2022 when he joins the University from Imperial College London, where he is Co-Director of the Grantham Institute – Climate Change and Environment. In his new role, Professor Siegert will oversee Exeter's diverse academic community on its 100-acre Penryn campus, near Falmouth, which is home to science, engineering, arts, humanities and business students, as well as the renowned Environment and Sustainability Institute (ESI). He will also have oversight of the institution's Truro campus, at the Royal Cornwall Hospitals NHS Trust, the location for its European Centre for Environment and Human Health.
Dr Joanna Jenkinson MBE, GW4 Director
Dr Joanna Jenkinson is GW4 Director, with responsibility for leading and managing the GW4 Alliance, and developing and delivering its overall strategy.
Prior to taking on the role of GW4 Director, Dr Jenkinson was Head of Infection and Immunity at the Medical Research Council, part of UK Research and Innovation, where she led the UKRI/DHSC/NIHR rapid response and rolling calls for COVID-19 research and had overall responsibility for managing the Infections and Immunity Board, its research portfolio and large investments. She joined the MRC in 2008 and has held a range of roles including Head of Capacity and Skills, with responsibility for all MRC PhD and fellowships schemes. In this role, she led on the development of the UKRI Future Leaders Fellowship scheme and developed the evidence and business case for this £900m initiative. She also led the MRC's mental health and addiction portfolio, wrote the MRC's 2017 Mental Health Strategy and was the lead contact for Cardiff University.
Dr Jenkinson received a PhD in fungal genetics from the University of Exeter, and undertook her Defra-funded, postdoctoral work on the evaluation of the field scale trials of GM crops, and has an MSc in Crop Protection that was a joint course between the Universities of Bath and Bristol. Before joining the MRC she worked at the Biotechnology and Biological Sciences Research Council, initially for the Plant and Microbial Sciences Committee and then the Sustainable Agriculture Strategy Panel.