GW4 Climate Alliance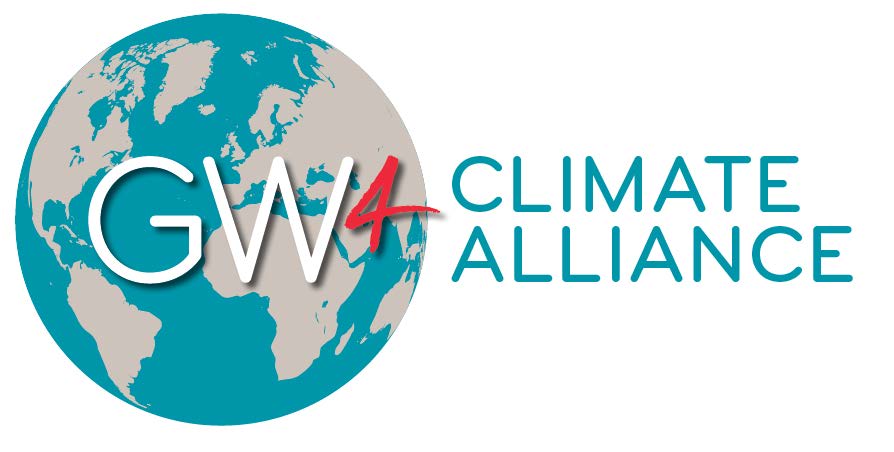 GW4 Climate Alliance
Climate change is the defining crisis of our time – United Nations
The aim of the GW4 Climate Alliance is to develop transformative systems responses to the climate crisis, on an international scale. The interdisciplinary research consortium will propose and implement long-term climate solutions, co-developed with stakeholders, which enable society to flourish and transform our relationship with nature.
Our challenge
The climate crisis is the largest enduring global, anthropogenic threat to humanity and the natural environment. Disasters linked to climate and weather extremes have always been part of our Earth's system, but they are becoming more frequent and intense as global temperatures rise.
Climate change threatens every aspect of our world. The impacts are wide ranging from social disruption, economic instability and environmental degradation.
Climate change is already having visible effects on the world as the earth warms, rainfall patterns change, and sea levels rise. These changes to the climate systems are projected to have catastrophic effects on global society and biodiversity. According to a 2014 Intergovernmental Panel on Climate Change (IPCC) climate change report, many species now face 'increased extinction risk due to climate change.'
Climate change threatens the essential ingredients of human life including clean air, safe drinking water, nutritious food supply, and safe shelter. According to the World Health Organisation, between 2030 and 2050, climate change is expected to cause approximately 250,000 additional deaths per year from climate-sensitive diseases such as malnutrition, malaria, and heat stress.
Human migration will be increasingly influenced by climate change as many parts of the world become more challenging places to live due to coastal erosion and sea level rises, flooding, drought, air pollution, heatwaves and wildfires. The effects of climate change also heighten competition for resources including land, food, and water, threatening international peace and security.
Our response
Climate change represents one of the most significant crisis facing humanity. The GW4 Climate Alliance will provide a collaborative, long-term, inter-disciplinary research effort to understand the impact on socio-economic systems, reconfigure systems and develop transformational solutions.
The mission of the GW4 Climate Alliance is:
To deliver expert knowledge and leadership at a global level.
To influence positive change nationally and internationally through long-term partnership with key stakeholders including policy makers, practitioners, industry, NGOs and the public.
To lead regional climate responses and use regional geography as a test-bed for national solutions.
To cultivate a rich collaborative, multidisciplinary research and training environment in which we and our stakeholders generate knowledge and skills together.
To be recognised internationally as an icon of change.
The GW4 Climate Alliance is uniquely placed to address the global challenge of climate change, due to both our regional 'ecosystem' and the complementary critical mass of expertise across the GW4 institutions. The 2016 South West England and South East Wales Science and Innovation Audit found our region is home to more climate-related expertise than any other region worldwide.
The UK Government was the first nation to declare a climate emergency in May 2019 and all GW4 partners have made public statements on their ambition to respond. GW4 is the only regional alliance where all institutions have declared a climate emergency and announced aims and action plans to become carbon neutral by 2030; from Bristol's declaration in April 2019 to Bath's announcement in May 2020. These declarations underpin our distinctiveness and confirm our combined strong and positive commitment to act on climate change as a partnership.
The COVID-19 pandemic has driven stronger ambitions for a green recovery. Organisations are calling on government to 'build back better' by aligning the recovery efforts from the impact of the COVID-19 crisis to climate science, to boost resilience and help accelerate action to tackle climate change. This reinforces the need to look to a systems approach to understand the impacts on climate change of these 'green' effectors to recovery.
Our approach is to focus on transformative systems responses; an initiative which moves beyond adaption, mitigation, and risk management, and defines systems level approaches with stakeholders, and incorporates governance perspectives.