GW4 CRUCIBLE 2020 – Interdisciplinary Approaches to AMR
About GW4 Crucible 2020
Find out more about the GW4 Crucible 2020 theme and application process.
Participant Profiles
---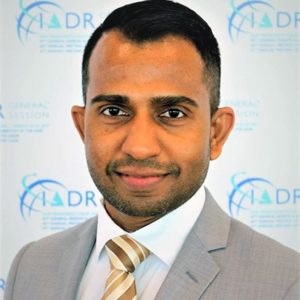 Nihal Bandara
Nihal obtained his Bachelor of Dental Surgery (BDS Honours) degree at the University of Peradeniya, Sri Lanka and went on to complete a Ph.D. in oral microbiology at the University of Hong Kong. He subsequently completed post-doctoral fellowships in pharmaceutical microbiology and oral microbiology at the University of Texas at Austin, USA and The University of Queensland, Australia respectively. He is currently employed as a Lecturer in oral microbiology at the University of Bristol. Nihal has been researching on the microbial interactions (fungal-bacterial in particular) in polymicrobial biofilm infections and their impact on antimicrobial therapy. His ongoing work focuses on identifying microbial biomarkers for early detection of polymicrobial infections in indwelling devices. Nihal is extremely keen to explore opportunities to widen the impact of his research through collaborations, translations and changing and implementing policies for the betterment of the population worldwide.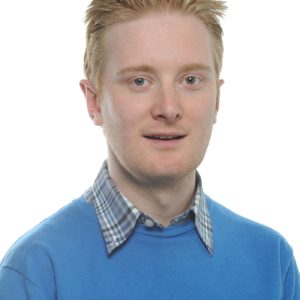 Max Barnish
Max obtained his BA degree in Linguistics at the University of Cambridge and went on to complete a PhD in Health Sciences at the University of East Anglia after a spell teaching English in Asia. He is now working as a Research Fellow in Health Technology Assessment (HTA) at the University of Exeter. His currently work is split between leading HTA projects on behalf of the National Institute for Health and Care Excellence (NICE) and leading research on the social, political and commercial determinants of health. Max is particularly keen to develop his expertise in understanding and shaping the pathways to research impact.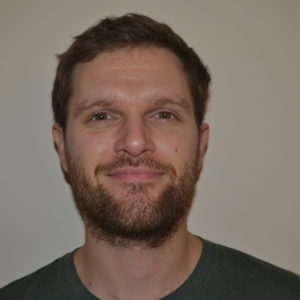 Sion Bayliss
Sion obtained his BSc in Genetics from Cardiff University before completing a PhD at Swansea University. He is currently working as a postdoctoral researcher at the Milner Centre for Evolution in the University of Bath. His research focuses on the application of data science approaches to investigate genomic evolution and molecular epidemiology of humans and animals pathogens. The central theme of his work is to develop a deeper understanding of the genomic processes by which benign bacteria become pathogenic. Sion is passionate about communicating the role of evolution in the development of antimicrobial resistance and the emergence of problem pathogens.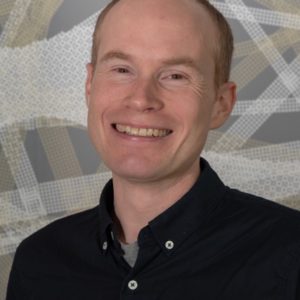 Tobias Bergmiller
Tobias Bergmiller gained his PhD at ETH Zurich in Microbial Ecology and Evolution in 2011, and did his PostDoc at IST Austria, Vienna. Tobias is now a Lecturer in Biosciences at the University of Exeter, and located in the Living Systems Institute. His research focuses on bacterial responses towards antibiotics that are enabled by phenotypic heterogeneity in otherwise clonal populations. At the core of his interest are multi-drug efflux pumps and gene expression programmes that mediate bacterial survival and adaptation to antibiotic exposure. His experimental approaches combine bacterial genetics, microfluidics and long-term imaging. Tobias is eager to establish tight links to clinical microbiologists and clinicians to understand how treatment history and dosage regimes shape the evolution of antimicrobial resistance of clinical pathogens.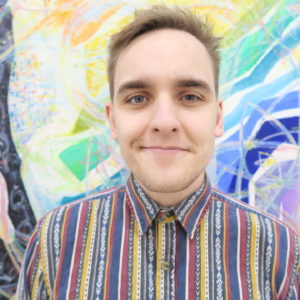 Ross Booton
Ross is a postdoctoral researcher working on the mathematical modelling of antimicrobial resistance in Thailand. He previously studied mathematics at the University of Bath and completed his PhD in mathematical modelling at the University of Sheffield. After spending one year at Imperial College London working on models of HIV epidemiology, he now works on the One Health Drivers of Antibacterial Resistance in Thailand (OH-DART) project. He has an interest in using mathematical models to understand and explain complex epidemiological questions, and would like to apply his experience in modelling to new problems emerging in the field of AMR.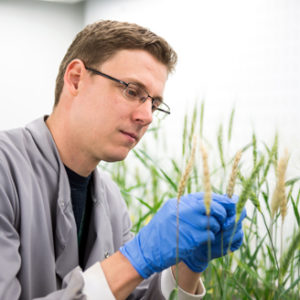 Neil Brown
Neil Brown is a fungal biologist and lecturer at the University of Bath. He is focused on discovering new ways to fight major fungal diseases that threaten our food security and health. Neil did a BBSRC-Syngenta CASE PhD studentship studying Fusarium Head Blight on wheat at Rothamsted Research. Neil won a FAPESP Fellowship and subsequently the CNPq Science without borders Young Talent Fellowship at the University of São Paulo in Brazil, where he studied how fungi sense their environment and applied this knowledge to enzyme production for the biofuel industry. Next, Neil returned to Rothamsted Research where he combined he's interests in nutrient sensing and plant pathology in a BBSRC Future Leaders Fellowship. Now at the University of Bath, Neil continues to investigate how fungi senses their environment to coordinate their biology and cause disease. The goal of this research is to determine whether fungal sensing mechanisms are druggable targets to prevent disease.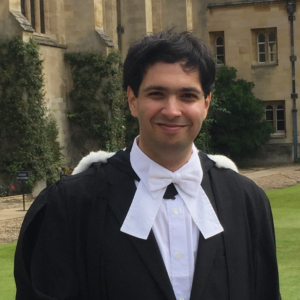 Jehangir Cama
Jehangir obtained a BSc. (Hons) degree in Physics at St. Stephen's College, University of Delhi, before completing an affiliated BA (Physics) and a PhD in Biophysics at Trinity College and the Cavendish Laboratory in Cambridge. He subsequently remained at the Cavendish for postdoctoral research, and was also a Research Fellow at Clare Hall, Cambridge. He moved to the Living Systems Institute in Exeter in 2019 as an Industry Research Fellow. Jehangir's research focuses on understanding antibiotic transport across the complex cell envelope of Gram-negative bacteria, via the development of novel microfluidics and microscopy techniques. He is also involved in the development of a new pipeline of peptide-based antibiotics in collaboration with the National Physical Laboratory, IBM Research and others. He is furthermore keen to explore the policy aspects of AMR with a view to solving the current market failure problem that has decimated antibiotic pipelines in the pharmaceutical industry.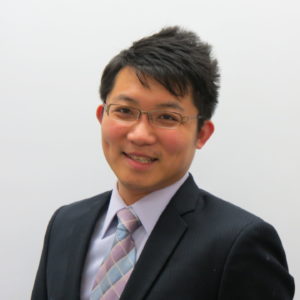 Ray Chan
Kin Wing (Ray), Chan is a postdoctoral researcher from the University of Exeter. Currently, he is working on a four years ESRC funded research project – Diagnostic Innovation and Animal Health. Together with Edinburgh University and Bristol Veterinary School, his research aims at understanding the drivers for the uptake of the rapid diagnostic technologies in relation to the reduction of antimicrobial usages (AMs) on animal health. Ray's animal health research draw further insight from science and technology studies (STS) and animal geography links with veterinary knowledge in order to conceptualise diagnosis practices of veterinarians and their use of rapid diagnostics in farm animals in both the UK and China.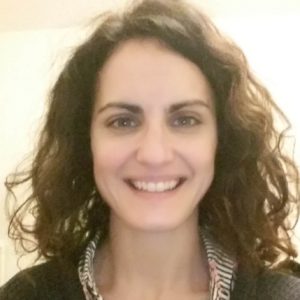 Susan Conlon
Susan obtained her PhD in International Development at the University of East Anglia. Her doctoral research focused on understanding peoples' livelihoods in the context of changing water management regulations and the consequences for place-based water use and management in a Peruvian highland community.  She currently works as a postdoctoral researcher in Human Geography and her most recent research examines the socio-cultural effects of new conservation policies on livestock farmers and their water use practices in Colombia, which has involved working with hydrologists and geologists. In February 2020, she will commence new research investigating the regulatory contexts and farming traditions that shape farmers' usage of antibacterials on dairy, beef, pig and poultry farms in Argentina as part of the FARMS-SAFE: Future-proofing Antibacterial resistance Risk Management Surveillance and Stewardship in the Argentinian Farming Environment. Susan is interested in taking her research in a new direction by bringing together her background in the social science of water in South America with farmer's usage of antibacterials to explore effects on Water, Sanitation and Hygiene.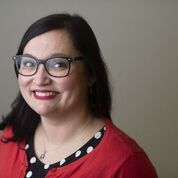 Alessandra da Silva Dantas
a.da-silva-dantas@exeter.ac.uk
 Alessandra obtained her BA degree in Biological Sciences and MSc in Molecular Biology at University of Brasilia (Brazil). She was awarded a NIPS and ORSAS grants to undertake her PhD at Newcastle University. Following her PhD in Newcastle she was awarded a CAPES Young Talent fellowship to teach undergraduate students and continue her research on fungal infections at Rio de Janeiro State University (Brazil). She is now working as a postdoctoral fellow at the MRC Centre for Medical Mycology at University of Exeter. Her most current research is focused on tackling antifungal resistance involving interdisciplinary work with bioinformaticians and physicists. Alessandra is extremely keen to make the public, NGOs and governments aware of the burden of fungal infection worldwide and the importance of coming up with novel ideas to understand and combat these life-threatening emerging pathogens.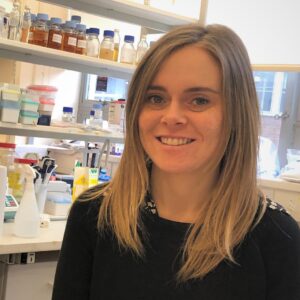 Seána Duggan
Seána obtained a BSc. in Bioanalytical Sciences at TU Dublin, Ireland where she stayed to complete a MSc. in which her research focused on immunology and biochemistry. She then moved to the Friedrich Schiller University Jena, Germany to perform doctoral research on the interaction of pathogenic fungi with human immune cells in the department of Fungal Septomics. A career break followed, in which Seána took parental leave and worked in the publishing industry with PLOS and Institute of Physics Publishing. Since 2018, she has worked at the School of Cellular and Molecular Medicine at the University of Bristol where her research investigates microbial pathogenicity with a focus on the bacterium Staphylococcus aureus. Seána is interested in bacteria and fungi, and how they cause infections in humans.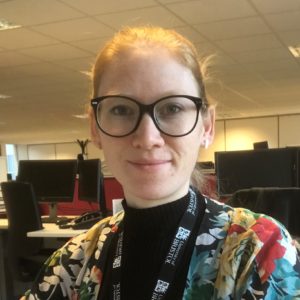 Martha Elwenspoek
Martha.elwenspoek@bristol.ac.uk
 Martha obtained her BSc and MSc degrees in biomedical sciences at the University of Groningen (Netherlands) and went on to complete a PhD in psycho-immunology in Luxembourg after working for a year at the NeuroCenter in Freiburg (Germany).  She is now working as a research associate at the Applied Research Collaboration (ARC) West and Population Health Sciences at the University of Bristol. She currently works on projects about optimal testing in primary care and cost-effective diagnostic strategies for coeliac disease. This work involves evidence syntheses, i.e. systematic/scoping reviews and meta-analyses, and data analysis of routinely collected healthcare data using applied statistics. She teaches on a basic stats course for healthcare professionals and commissioners at ARC West and evidence-based medicine for medical undergraduates. Martha is extremely keen to get involved in research on antimicrobial resistance and influence practice and policy to prevent the collapse of modern medicine in a 'post-antibiotic era'.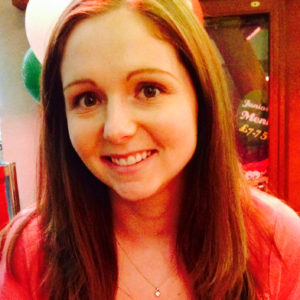 Ashley Hammond
Ashley obtained her BSc(Hons) Degree in Infectious Diseases and her MSc in Public Health Research both at the University of Edinburgh, then went on to complete her PhD at the University of Bristol two years after moving to the South West to take on a role as an Epidemiology and Surveillance Analyst for Public Health England South West. She is now working as a Senior Research Associate under a National Institute for Health Research School for Primary Care Research (NIHR-SPCR) funded Launching Fellowship based within the University of Bristol's Centre for Academic Primary Care Infection Research Group. Her most current research is exploring predisposing factors to acquiring common community-acquired infections. Ashley is very keen to further explore the role of transmission of antimicrobial resistant bacteria in the community using a One Health approach, incorporating humans, animals and the environment, which will involve collaborations from various scientific disciplines.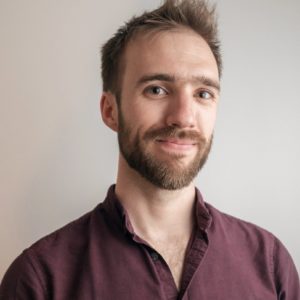 Robert Hughes
Rob obtained his undergraduate Master's degree in Physics (MPhys) at the University of Warwick where he went on to complete an Engineering Doctorate (EngD) in applied magnetic sensing, sponsored by Rolls-Royce plc.  Rob went on to perform postdoctoral research at the University of Bristol (UoB) in both the Department of Mechanical Engineering, and the School of Physics, where he took part in multi-disciplinary skills training & collaborative research projects in the field of anti-microbial resistance.  In 2019, Rob was appointed to a lecturer of Non-Destructive Testing (NDT) in the Department of Mechanical Engineering Department at UoB, where he continues his research into magnetic sensing for a range of applications in industrial NDT and has a growing interest in and on-chip magnetic particle manipulation for healthcare technology.  Rob is a passionate scientific communicator and is keen to develop new research collaborations to help find impactful applications to global challenges.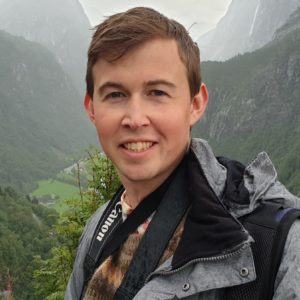 Andrew Jones
Andy joined a collaborative postdoctoral research project in September 2019 called 'God and the Book of Nature: Building an Engaged Science of Theology'. His work within this project explores the status of naturalism in contemporary biology at Exeter University with Professor Christopher Southgate. Broadly, he investigates how various principles that formed the cornerstone of the biological sciences originally emerged from non-naturalistic principles that were borrowed from philosophers. His previous PhD research at Cardiff University examined Kant's influence on the development of biology. He developed a novel orientation toward contemporary debates in philosophy of biology that combined both philosophical and historical approaches which is under contract for publication with the University of Wales Press. Andy also has a BA in philosophy and an MA in European Philosophy. He has taught undergraduate philosophy modules at Cardiff University and the University of the West of England.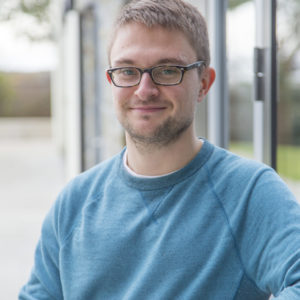 Matt Lloyd Jones
Matt has a broad interest in the community ecology and evolution of bacteria and translating this into practical interventions to reduce the burden of microbe-associated problems such as antibiotic resistance. He is about to begin his second postdoctoral position at the University of Exeter, performing systematic review for a BBSRC project looking at pathways of antimicrobial resistance in intensive beef farming in Argentina (in collaboration with Argentine and UK partners, funded by the UK Department of Health and Social Care and UK Aid). Previously, Matt completed his BA in Geography (University of Oxford), a PhD (Imperial College London) and first postdoc (University of Exeter) in experimental microbial ecology and evolution, respectively, and interned at the UK Environment Agency collating evidence on airborne antimicrobial resistance. Matt is keen to work with researchers outside of his immediate field and get back to his interdisciplinary roots in human and physical geography. 

Tanzeela Khalid
Tanzeela obtained a first class honours BSc in Biological and Medicinal Chemistry at the University of the West of England and then went on to complete a PhD in Breath analysis for the diagnosis of hepatic encephalopathy at the same university. She spent much of her early researcher career as an analytical chemist, studying metabolomics for the diagnosis of disease at the University of Liverpool and Imperial College London. She is now working as a Senior Research Associate in Primary Care Infectious Diseases at the Centre for Academic Primary Care, University of Bristol. She has recently completed the first study to evaluate highly novel microbiological point-of-care testing in UK primary care. Her current role involves supporting and developing NIHR research grants related to the diagnosis, treatment and management of infections in primary care with a view to improving primary care antimicrobial stewardship.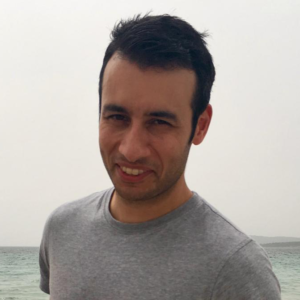 Maisem Laabei
Maisem is a Lecturer in Microbiology in the Department of Biology & Biochemistry at the University of Bath where he has been a faculty member since 2018. He received his PhD from the University of Bath (2014), where he worked on several interdisciplinary projects centred around bacterial toxins, focusing primarily on the major human pathogen Staphylococcus aureus. Maisem continued at the University of Bath as a Research Associate investigating both host and bacterial factors associated with S aureus bacteraemia. He was awarded a European Respiratory Society Fellowship (2016) to investigate the impact of cigarette smoke on S aureus virulence and antibiotic resistance at the IGTP Research Institute (Barcelona). In 2017, Maisem joined Lund University, Sweden, where he specialised on dissecting complement evasive strategies employed by human pathogens. His current research aims to unravel the mechanisms used by Staphylococcus aureus to resist destruction by the innate immune system.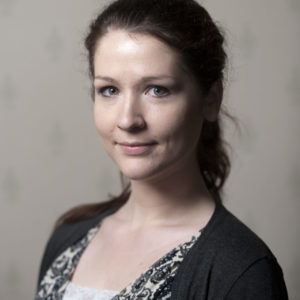 Anne Leonard
Anne holds a BSc in Biological Sciences from the University of Exeter and an MSc in Biology and Control of Disease Vectors from the London School of Hygiene and Tropical Medicine. She obtained her PhD in Medical Sciences at the University of Exeter Medical School, where she has continued her research which spans the disciplines of microbiology and environmental epidemiology. Anne is keen to understand the presence and spread of microorganisms, especially antimicrobial resistant bacteria, in natural environments. This understanding is then applied to assess the impact on human health resulting from exposure to such microorganisms in aquatic environments. Anne is currently undertaking research for a fellowship funded by the Natural Environment Research Council into catchment-level processes contributing to the transmission of antibiotic resistant bacteria in coastal bathing waters.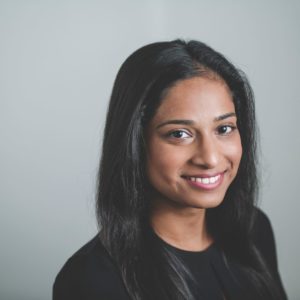 Dhara Malavia
Dhara obtained her MSc in Biotechnology from University of Exeter and went on to complete her MRes + PhD in Molecular Microbiology (University of Aberdeen) following a year of industrial experience at a global pharmaceutical company, Piramal Healthcare, Mumbai. She is now working as a postdoctoral researcher in the MRC centre for Medical mycology at the University of Exeter. Her current research is focused on developing new molecular tools to test (selective) toxicity of novel antifungal compounds against fungal cell wall targets. Dhara is keen to continue her work on identifying new drug targets and development of potent inhibitory compounds against pathogenic microbes.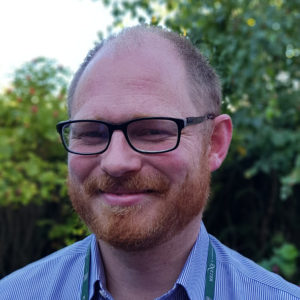 Philip Mitchelmore
Phil qualified in Medicine from University College London in 2005. He subsequently trained as a Physician and became a Member of the Royal College of Physicians before travelling round the world and working in New Zealand as an Intensive Care registrar. On his return to the UK he commenced his specialty training in Respiratory Medicine in the South West. During this period he has completed a PhD at the University of Exeter. He is currently working as a Clinical Lecturer at the University of Exeter and as a Doctor in Respiratory and General Medicine at the Royal Devon & Exeter Hospital. Phil's primary research and clinical interests focus on the microbiology of chronic suppurative lung diseases such as bronchiectasis and cystic fibrosis. He currently sits on the British Thoracic Society's Pulmonary Infection Specialist Advisory Group as well as the Society's guideline group for "Long term macrolide use in adults".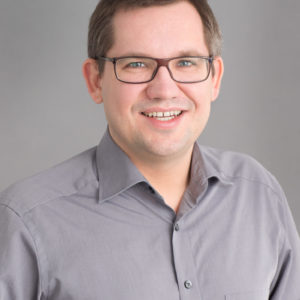 Wolfram Moebius
Wolfram is fascinated by how the physical world constrains and shapes the dynamics of biological systems. After studying physics, he became more and more interested in how physics can help us understand biological systems. During his PhD, he investigated the dynamics of biopolymers and the physics of nucleosome organisation. He changed fields when starting as a postdoctoral researcher at Harvard University. There, he investigated how the abiotic environment shapes the evolutionary dynamics of populations expanding into new habitats. To do so, he started to combine theory with microbiology experiments, specifically experiments with bacteria and bacteriophage. After two shorter stays at UC Berkeley and TU Eindhoven, he started his own group at the University of Exeter's Living Systems Institute in 2017. The group focuses on evolution during population expansions and is interested in this process at different spatial scales. They use models borrowed from physics, develop simulations, and perform microbiology experiments.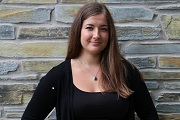 Aimee Murray
Aimee obtained her BSc in Biology at the University of Bath in 2013 and went on to complete a PhD at the University of Exeter in 2017. She is currently working as a NERC Industrial Innovation Fellow and proleptic lecturer at the University of Exeter. Aimee's research focuses mainly on the evolution and ecology of antimicrobial resistance (AMR), with particular emphasis on the environment and environmental risk assessment of AMR. She has a strong track record of working with industry, namely AstraZeneca and wastewater companies; increasingly she is working with policy makers. Her current research is developing a novel, rapid method to determine concentrations of antibiotics that select for AMR, which may have a range of applications. Aimee would like to forge new connections with interdisciplinary collaborators, to better tackle the complexity of AMR. She is also passionate about community engagement/outreach activities, particularly relating to AMR and environmental issues.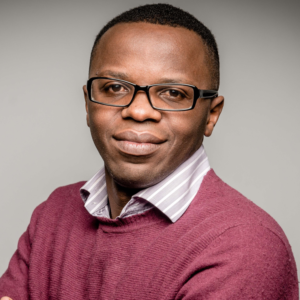 Jonathan Nzakizwanayo
Jonathan completed his  BSc degree at Kigali Institute of Science and Technology (KIST) in his native country Rwanda, then a MSc in Biotechnology at the University of Strathclyde, and a PhD in molecular microbiology at the University of Brighton. Currently, he is working as a postdoctoral researcher in the Department of Biology & Biochemistry, at the University of Bath. His research is focused on exploring pathogenesis and control of infections associated with the use of urinary catheters, and studying the impact of antibiotic administration on host-microbe interactions.  He is very passionate about his  research and how it might contribute to developing rapid diagnostic tests for  infectious  diseases.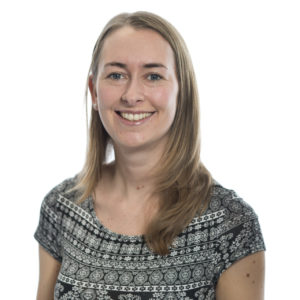 Manon Pritchard
Manon was awarded first-class honours for her Bachelor of Dental Surgery (BDS) degree at Cardiff University.  Following work in both primary and secondary care settings, she then completed her PhD employed across both the biological and engineering sciences, investigating the low molecular weight alginate nanomedicine mediated disruption of mucin barriers and microbial biofilms.  Last year, Manon was awarded a precision medicine Sêr Cymru Fellowship and is currently developing novel biofilm models, in collaboration with industrial partners, to test therapeutic nanomedicines for the treatment of human infections.  Manon also works in close partnership with Swansea University to utilise 'state-of-the-art' technologies to study the interaction of polymer therapies with the bacterial surface.  She is focused on novel treatments for multi-drug resistant bacteria, particularly those demonstrating resistance to the "last-resort" antibiotic, colistin.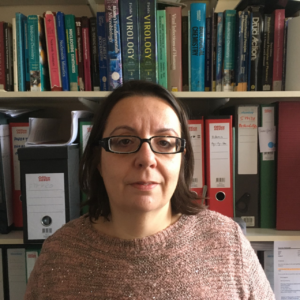 Michaela Serpi
Michaela graduated in Pharmaceutical Sciences at Cagliari state University and obtained her Ph.D. in Medicinal Chemistry from the University of Perugia, investigating phosphono cyclopropyl glycines, as biological tools to study the pharmacology of glutamate receptors. She then joined the laboratory of Professor Chris McGuigan at Cardiff University working on the design and synthesis of carbohydrate analogues as new potential therapeutic agents for the treatment of osteoarthritis. She spent three years at the University of Southern California in the group of Professor Charles Mckenna, as Post Doctoral Fellow funded by NIH, working at the development of new and improved medical tools against potential bioterrorism agents. She then relocated back to Cardiff University at the School of Pharmacy and Pharmaceutical Sciences where she is now a Research Fellow working for a translational oncology project sponsored by NuCana plc. Her research interests include the development of small molecules as antitumoral and antibacterial agents.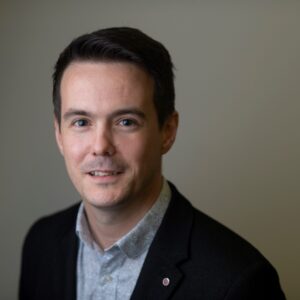 Mark Stappers
Mark obtained his BSc, MSc and PhD degree in Biomedical Sciences at the Radboud University Nijmegen. He then joined the Aberdeen Fungal Group at the University of Aberdeen to study how fungal pathogens are recognized by our immune system. He is now working as a postdoctoral research fellow in the MRC Centre for Medical Mycology at the University of Exeter. His current research focusses on a set of soluble pattern recognition receptors, which recognize conserved fungal components, to understand how the fungal cell wall is made. This research will aid in the understanding of how fungi are recognized by our immune system, and how we might kill fungi by blocking their cell wall assembly.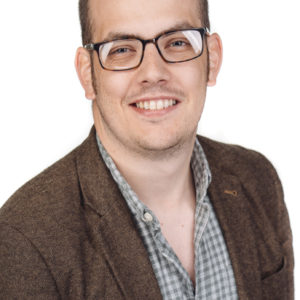 Jonathan.tyrrell@bristol.ac.uk
Jonathan obtained a 1st class BSc Microbiology at Cardiff University, and stayed on to be awarded a PhD investigating antibiotic resistance and its relationship to bacterial pathogenicity in the School of Medicine. Jonathans works to provide specialised microbiological support to pre-clinical drug discovery programmes for international pharmaceutical companies and the ENABLE consortium (European Gram-Negative Antibacterial Engine). He now works as a Lecturer at University of Bristol, teaching across the School of Cellular & Molecular Medicine, whilst continuing to research the relationship between antibiotic resistance and bacterial pathogenicity. Jonathan is a passionate public communicator, working as Project Lead for 'Superbugs: A Science Pop-Up Shop', an ongoing Wellcome Trust funded Public Engagement Event (https://www.cardiff.ac.uk/systems-immunity/engagement/understanding-science/superbugs-a-pop-up-science-event). He is also involved in Cardiff Universities Science in Health (SiH) which delivers a programme of activities to inspire the next generation of scientists in Welsh schools.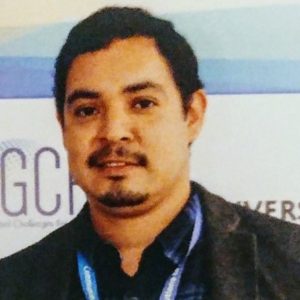 Nervo Xavier Verdezoto Días
Nervo obtained his BEng in Computer Engineering at ESPOL in Ecuador and MSc in Human Language Technology and Interfaces at the University of Trento in Italy. He was a research assistant at the Use, Design and Innovation Group and Centre for Pervasive Healthcare at Aarhus University in Denmark where he completed his PhD in Computer Science in February 2014. He worked as a postdoctoral researcher for two years at the Ubiquitous Computing and Interaction Group at Aarhus University before starting a Lecturer position at the University of Leicester in April 2016. After 3.5 years, he moved to Cardiff School of Computer Science and Informatics and has been working as a Lecturer in Human-Computer Interaction since November 2019. His expertise is in Human-Centred Computing (ethnographically informed design, user-centered and participatory design, and design and evaluation of socio-technical systems) and work across disciplines with particular focus on Digital Health and Sustainability.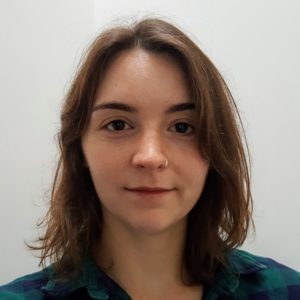 Rebecca Weiser
Rebecca completed a BSc in Microbiology at Cardiff University (2009), an MSc in Medical Microbiology at the London School of Hygiene and Tropical Medicine (2011) and a PhD at Cardiff University (2015) that investigated bacterial contamination of industrial products and resistance to preservatives. Her postdoctoral research at Cardiff University explores the bacterial diversity in lung infections in both children and adults with cystic fibrosis. In addition to being interested in how communities, rather than individual species, behave during infection, Rebecca also has an interest in how bacteriophages can be used to understand and combat infections. She is keen on combining culture (growing bacteria), culture-independent (DNA/RNA-based) and computational (statistics and bioinformatics) approaches to answer research questions.