GW4 CRUCIBLE 2022 Building Back Better: Interdisciplinary Approaches To Mental Health And Wellbeing Research
ABOUT GW4 CRUCIBLE 2022
Find out more about the GW4 Crucible 2022 theme and application process.
PARTICIPANT PROFILES
---
Dr Mouhamed Alsaqati, Research Associate, Cardiff University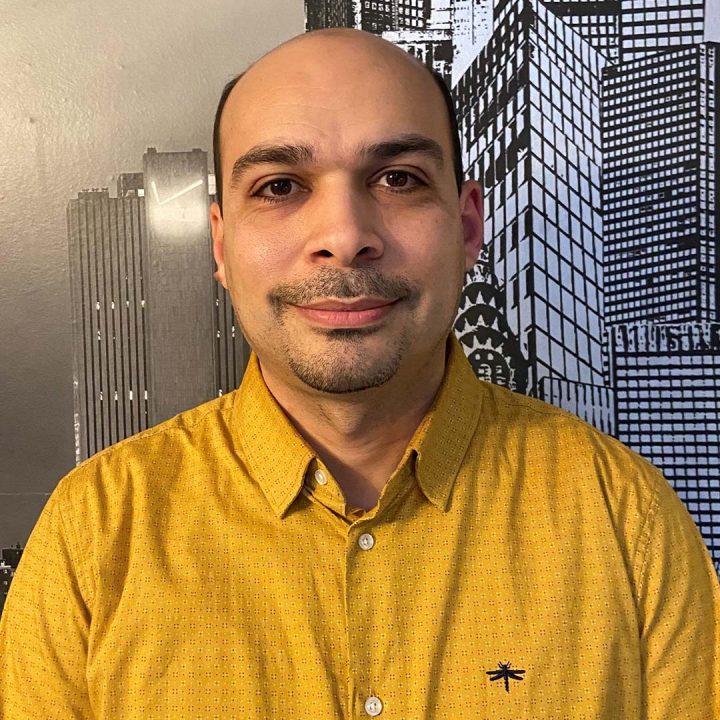 Mouhamed obtained his PhD in Physiology and Pharmacology from the University of Nottingham. He is currently a senior research associate in the Neuroscience and Mental Health Innovation Institute at Cardiff University in academic partnership with Takeda Pharmaceutical Company. His postdoctoral research involves working on diverse areas of research; relevant to metal health and brain disorders including Alzheimer's and neuropsychiatric disorders. His current research focuses on understanding the mechanism underlying the aberrant neuronal network behaviours in various neuropsychiatric patient iPSC-derived neurons and using his genetic and pharmacological expertise to ameliorate these abnormalities. He uses the multi-electrode arrays (MEAs), a cutting-edge platform which enables you to temporally follow the neuronal development of various models as they develop naturally in human brain, and examine their neuronal excitability, synchronicity and connectivity. His research can serve as a great translational platform for neuropsychiatry as the drugs used to rescue the atypical functional phenotype in human neuronal cell models can be applied in human or animal brains of relevant diseases to correct their aberrant behaviours. He is keen to communicate with scholars and stakeholders for interdisciplinary collaborations to support mental health research and drug discovery.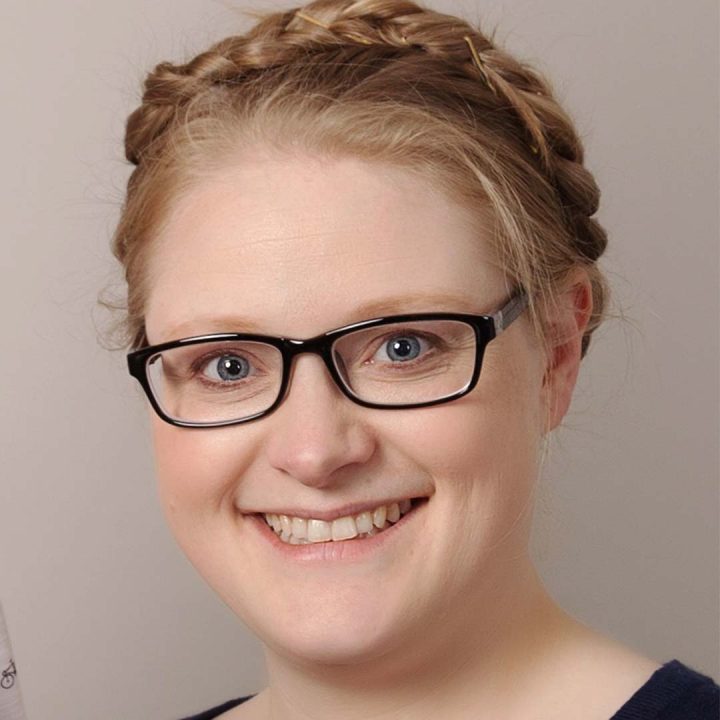 Dr Kate Ash-Irisarri, Lecturer, University of Bristol 
Kate obtained her BA in English Language and Literature from the University of Oxford and then moved to the University of Manchester to complete an MA and PhD. She joined the English Department at the University of Bristol as a lecturer in 2020. Kate's research falls into two areas: Firstly, she is interested in memory's centrality to identity formation and is currently working on a monograph called Memory, Affect and Imagination in Scottish Literary Nationhood, c.1350-c.1550. Secondly, Kate's current research is concerned with the history of emotions and she is working on a project examining the emotional landscapes of late medieval Scotland. She is particularly interested in how medieval responses to healthcare might inform current perspectives and practice.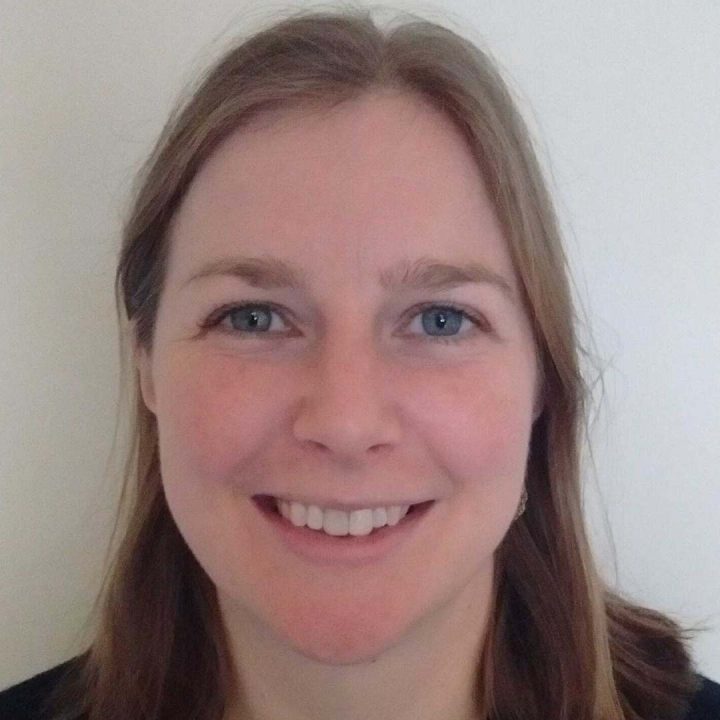 Dr Rosemary Bamford, Postdoctoral Research Fellow, University of Exeter 
Rosie initially studied for her MPhys degree in Physics at the University of St Andrews. She was then awarded her MSc and PhD from the Physical Sciences of Imaging in the Biomedical Sciences (PSIBS) Doctoral Training Centre at the University of Birmingham. Rosie now works as a Postdoctoral Research Fellow at the University of Exeter. She is part of the College of Medicine and Health and is based at the RD&E hospital. Her current research focusses on using long read and single cell sequencing technologies to advance genomics research into neurological development and medical conditions. She works in collaboration with researchers across the University and closely with the Exeter Sequencing Service. Rosie is excited to network with interdisciplinary researchers from across the GW4 institutions.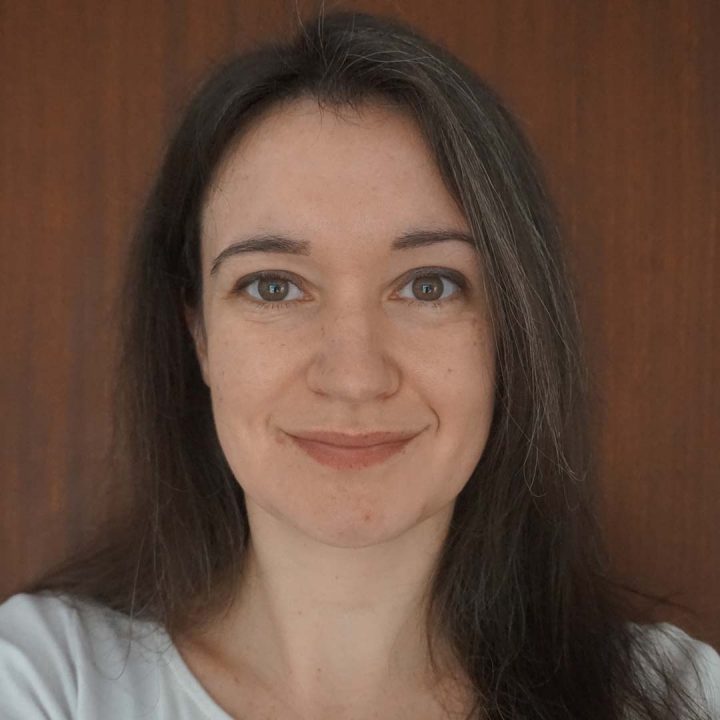 Dr Emma Cahill, Lecturer, University of Bristol
Emma took her BA in Natural Sciences specialising in Neuroscience at Trinity College Dublin, where she contributed to projects on exercise-induced enhanced of recognition memory in the laboratory of Dr Áine Kelly. Emma then moved to France and undertook her Masters in the team of Prof Serge Laroche at Orsay, where she studied the rescue of learning deficits in a mouse model of Coffin-Lowry Syndrome. For her PhD, she focused on more cellular and molecular mechanisms underlying reinforcement behaviour in the laboratory of Dr Jocelyne Caboche and Dr Peter Vanhoutte at Université Pierre and Marie Curie, Paris.
In 2014, she joined the laboratory of Prof Barry Everitt as a postdoctoral Research Associate in the Department of Psychology, University of Cambridge. There she started her projects on the mechanisms underlying aversive learning and memory in rodent models under the mentorship of Dr Amy Milton, and was awarded a Future Leaders Anniversary Fellowship from the BBSRC. In 2018, she was appointed as a temporary lecturer in the neighbouring Department of Physiology, Development and Neuroscience at Cambridge, and elected a Fellow of Murray Edwards College, where she was director of studies for Psychology and the Executive Postgraduate Tutor.
She joined the School of Physiology, Pharmacology and Neuroscience in September this year. Her research continues to explore the mechanisms of memory, particularly memory of fearful events. Emma uses a combination of studying behaviour, pharmacology and biochemical methods that can address questions about which signalling proteins and receptors are crucial for stages in the processing of memory in the brain. Currently, she focuses on a brain region called the amygdala to understand why a memory of a fearful event persists so strongly over time, and how it may potentially be dampened by interfering with specific neurochemical process or behavioural interventions.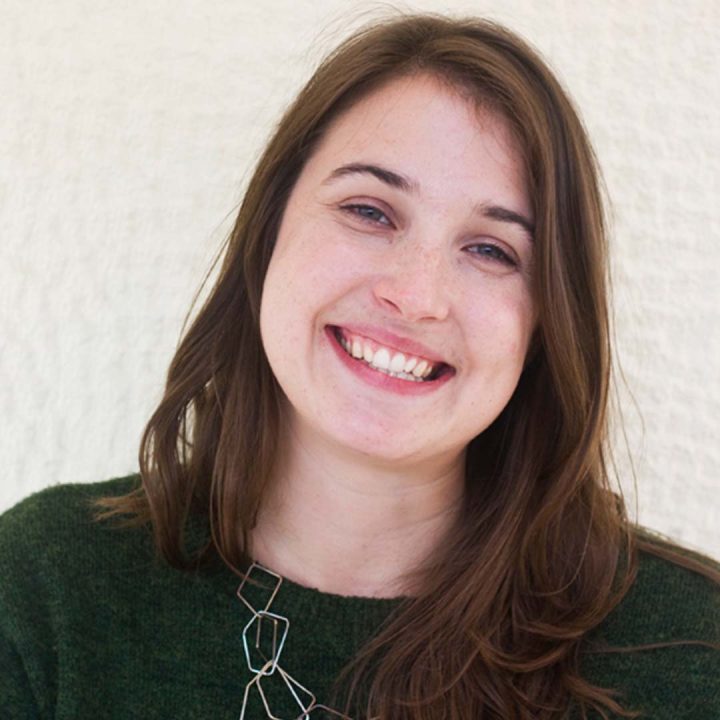 Dr Kate Cooper, Research Fellow, University of Bath 
Kate Cooper is a Research Fellow working at the University of Bath and a Health and Care Professions Council (HCPC)-registered Clinical Psychologist and British Association for Behavioural and Cognitive Psychotherapies (BABCP)-accredited Cognitive Behavioural Therapist in Child and Adolescent Mental Health Services (CAMHS) in Oxford Health. In 2019, Kate was awarded a three-year National Institute for Health Research (NIHR)-funded doctoral fellowship titled How should health services adapt to meet the needs of autistic people with gender dysphoria? Kate is also interested in promoting psychological well-being in autistic people, with a focus on the role of social identity in developing a positive sense of autism identity as a protective mechanism against stigma and discrimination.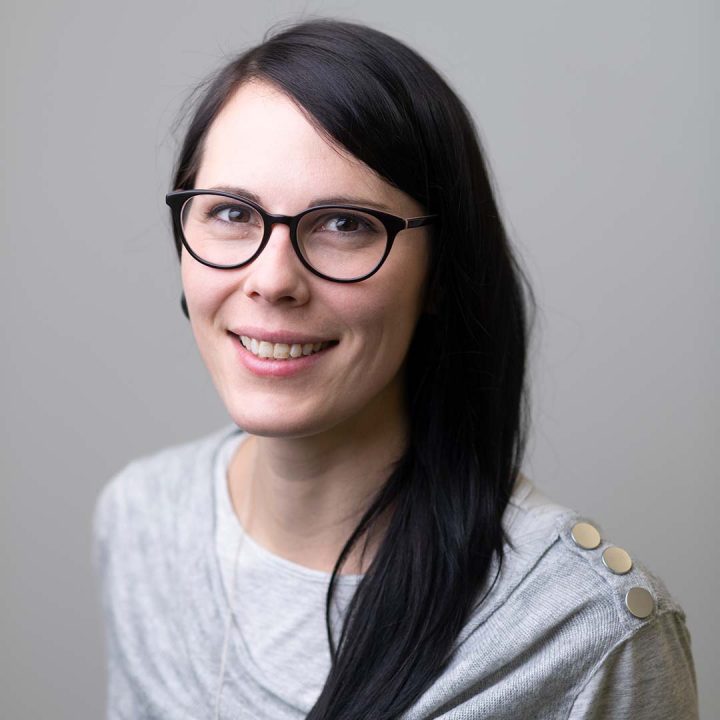 Dr Jennifer Creaser, Lecturer, University of Exeter
Jen obtained her Mathematics BSc (and Design MA) in Leeds then went on to do a PhD in Applied Mathematics in New Zealand. She joined the University of Exeter in 2016 as a postdoctoral researcher in the Engineering and Physical Sciences Research Council (EPSRC) Centre for Predictive Modelling in Healthcare. She went on to secure an Medical Research Council (MRC) Fellowship working closely with colleagues in psychology to identify brain dynamics markers for post-traumatic stress disorder in response to a self-compassion induction. She has recently started a lectureship in the mathematics department. The aim of her research is to address fundamental questions about how mood disorders manifest and respond to treatment using interdisciplinary tools and techniques from mathematics, psychology, neuroscience, and data science.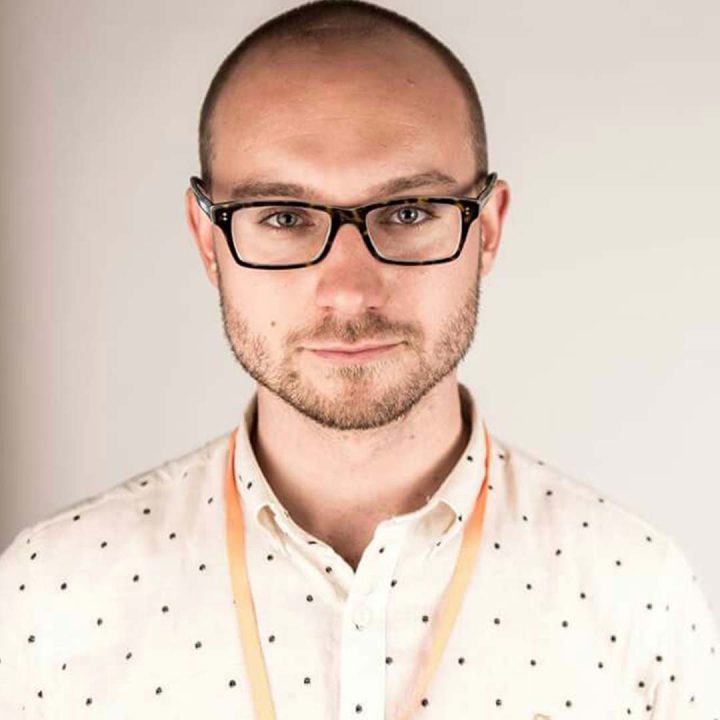 Dr Dan Degerman, Leverhulme Early Career Fellow, University of Bristol
Dan is a Leverhulme Early Career Fellow in the Department of Philosophy at the University of Bristol. His research interests lie at the intersection of politics, psychiatry and emotions. He recently finished writing a book entitled Political agency and the medicalisation of negative emotions, forthcoming with Edinburgh University Press in 2022. Currently, Dan is working on a project examining experiences of social powerlessness among individuals with mental disorder. Before coming to Bristol, Dan completed his PhD and MA in political philosophy at Lancaster and York respectively and, between degrees, worked as a communications consultant.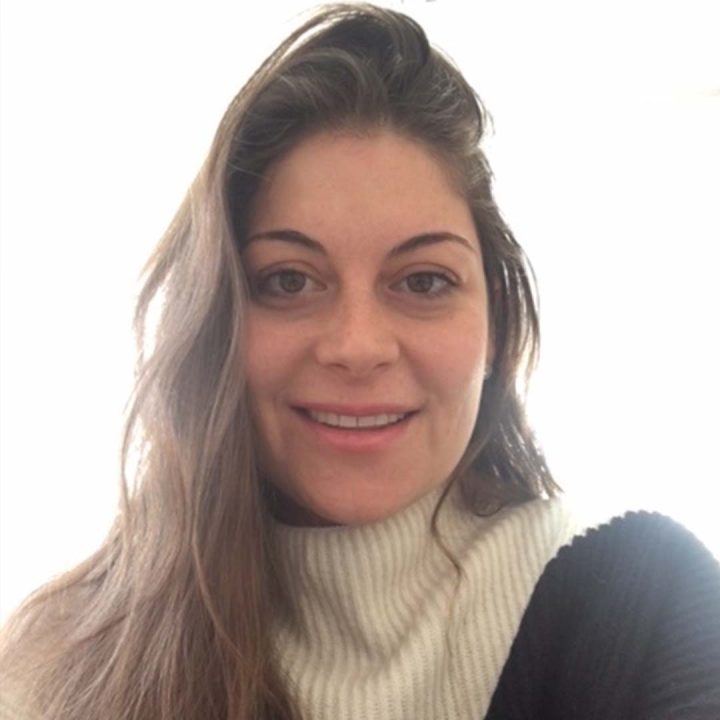 Dr Eleni Dimitrellou, Lecturer, University of Exeter
Eleni is currently a lecturer in Education. Her research interests lie in the area of inclusion and school mental health. She obtained her BA degree in Philosophy, Pedagogy and Psychology at the National and Kapodistria University of Athens and completed her Master of Education in Special Educational Needs (SEN) at the University of Exeter. In 2017, she gained her doctorate from UCL, Institute of Education in Educational Psychology and SEN. The title is: Does a school with an inclusive ethos enhance the sense of school belonging and encourage the social relations of young adolescents with Moderate Learning Difficulties (MLD) and Social Emotional Mental Health (SEMH) difficulties? From 2018 to 2021, Eleni worked as a postdoctoral researcher at the University of Derby on various small scale projects focusing on enhancing the educational and social inclusion of children and young people with SEN. Her most current research aims to develop teaching approaches to address mental health and emotional wellbeing in the national subject of PE.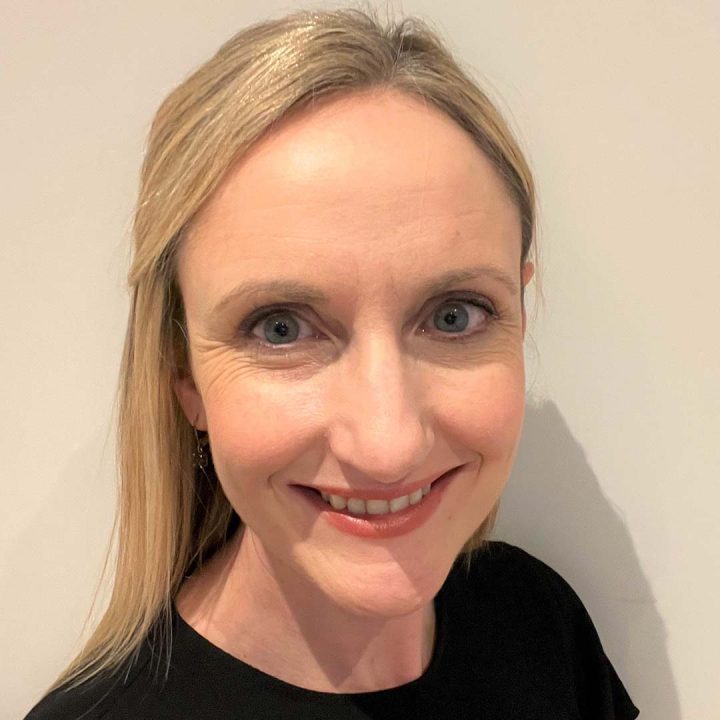 Dr Joanne Doherty, Wales Clinical Academic Track Fellow, Cardiff University
Jo obtained a BA in physiological sciences and a medical degree from the University of Oxford before entering clinical academic training in the Oxford Deanery as an Academic Clinical Fellow. She later joined the Wales Clinical Academic Track (WCAT) training scheme and completed a PhD investigating neural markers associated with high genetic risk of psychiatric and neurodevelopmental disorders. She is in her final year of clinical training as a WCAT Fellow in Child and Adolescent Psychiatry and continues to do postdoctoral research into the mechanisms underlying genetic risk of psychopathology using brain imaging techniques including magnetoencephalography (MEG) and magnetic resonance imaging (MRI). She has a particular interest in genetic syndromes resulting from deletions and duplications of chromosomal segments (copy number variants, CNVs).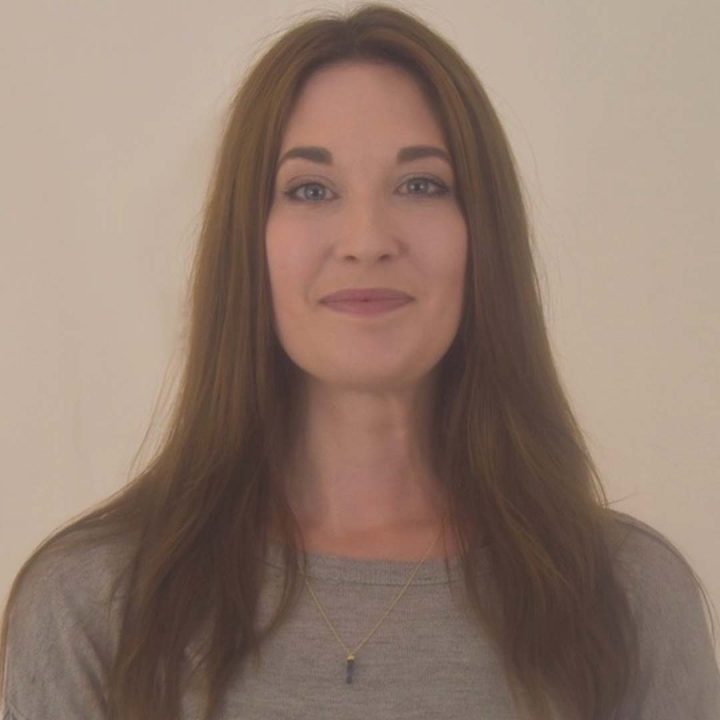 Dr Kayleigh Easey, Senior Research Associate, University of Bristol
Kayleigh completed a BSc in Psychology and MSc in Health Psychology, before completing her PhD at the University of Bristol in 2020, where she investigated the causal impact of low to moderate alcohol use during pregnancy on offspring mental health. Kayleigh is currently a Genetic Epidemiologist within the MRC Integrative Epidemiology Unit at the University of Bristol and is exploring the intergenerational effects of maternal and paternal health behaviours during pregnancy on offspring health, using multiple European birth cohorts. To date, Kayleigh has developed a career investigating the potential mechanisms and pathways to mental health problems, in both clinical and research settings. She is extremely keen to further investigate how we can reduce the burden of mental health problems.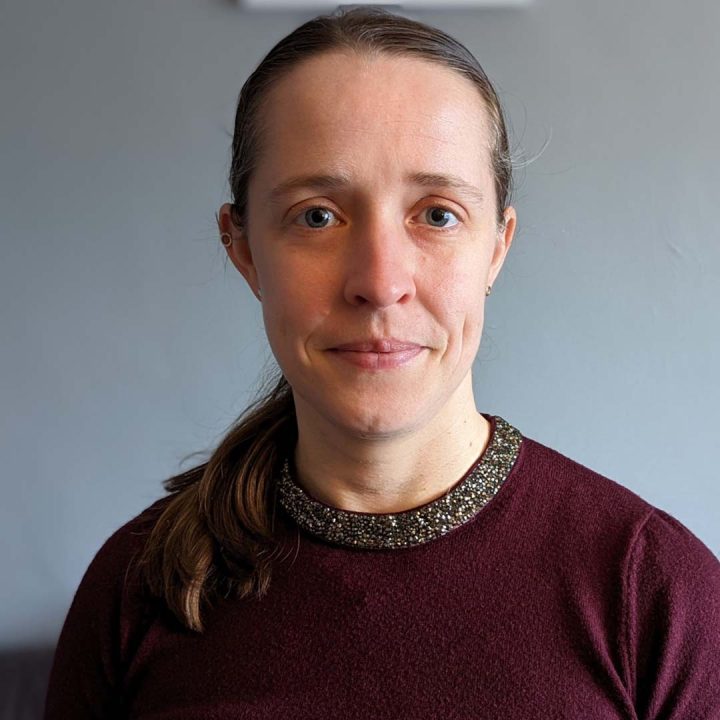 Dr Paula Foscarini-Craggs, Research Associate, Cardiff University
foscarini-craggsp@cardiff.ac.uk
Paula obtained a BA degree in Psychology at Glendon College, York University, and completed her PhD in Psychology, with a focus on motivation, identity, physical activity, and healthy eating at Swansea University. Since completing her PhD, Paula has worked on a variety of research projects, including looking at social factors affecting equality in rural ageing and another looking at the role of identity on exercise behaviour in children. Currently, Paula is a research associate and trial manager in the Centre for Trials Research, Cardiff University. She is responsible for setting up and managing clinical trials and is pursuing her own research focused on the role of physical activity in mental and physical heath. Paula is interested in how physical activity and movement can help overcome barriers to accessing mental health support.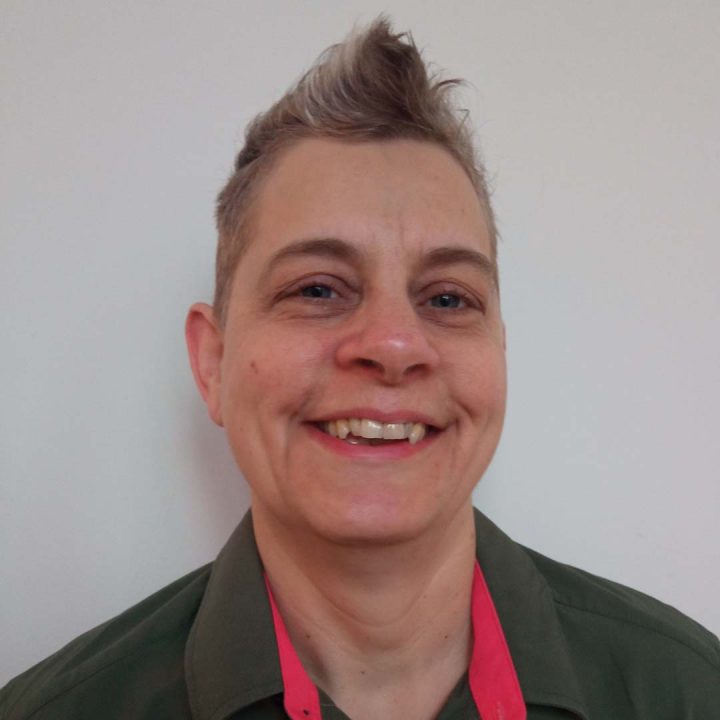 Dr Josie Henley, Research Associate, Cardiff University
Josie obtained their BA degree in psychology and linguistics at Bangor University and went on to complete a PhD in Psychology in Swansea University after a career in health and social care and policy roles, with a focus on mental health and dementia. They are now working as a qualitative researcher in the Centre for Trials Research, Cardiff University, with particular skills in interviewing people about distressing topics. Their current research explores the experiences of informal family carers of people with dementia. Josie is interested in the role that diagnosis plays in the lives of people with stigmatised conditions, especially those that sit on the cusp between 'mental health' and 'physical health' such as dementia, autism and ADHD. They are keen to collaborate with scholars and stakeholders on interdisciplinary projects that explore the psychological and social impact of these conditions, particularly in the diagnostic period.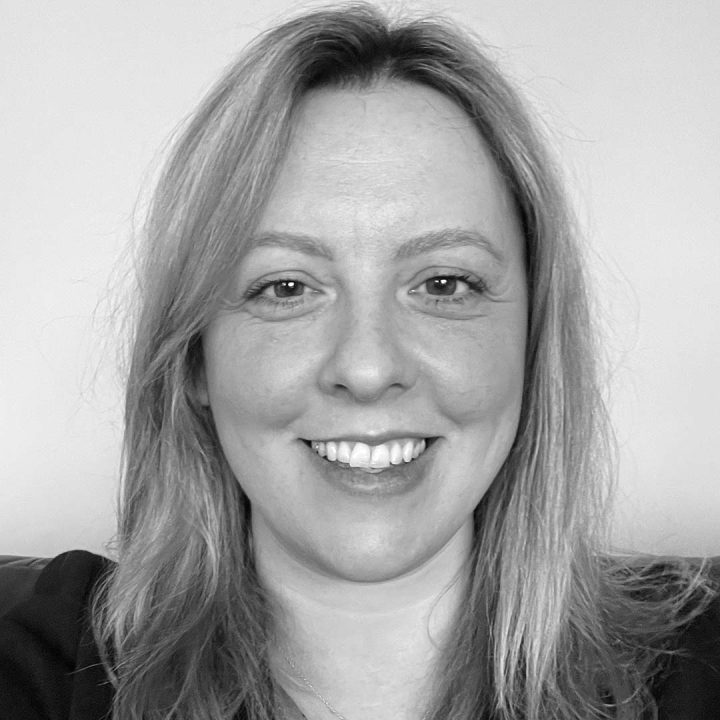 Dr Lucy Hiscox, Postdoctoral Research Fellow, University of Bath
Lucy obtained her BSc degree in Psychology at Cardiff University leading her to pursue a PhD in Neuroscience at the University of Edinburgh. She then completed two years within the department of Biomedical Engineering at the University of Delaware, United States. Lucy now works as a postdoctoral researcher in the Department of Psychology at the University of Bath. Her current research is examining the impact of violence and trauma reported by pregnant women and the neurological and functional consequences for children. She collaborates with researchers at the University of Cape Town, South Africa, to analyse data collected from a large birth cohort of mothers and children from low-to-middle income communities.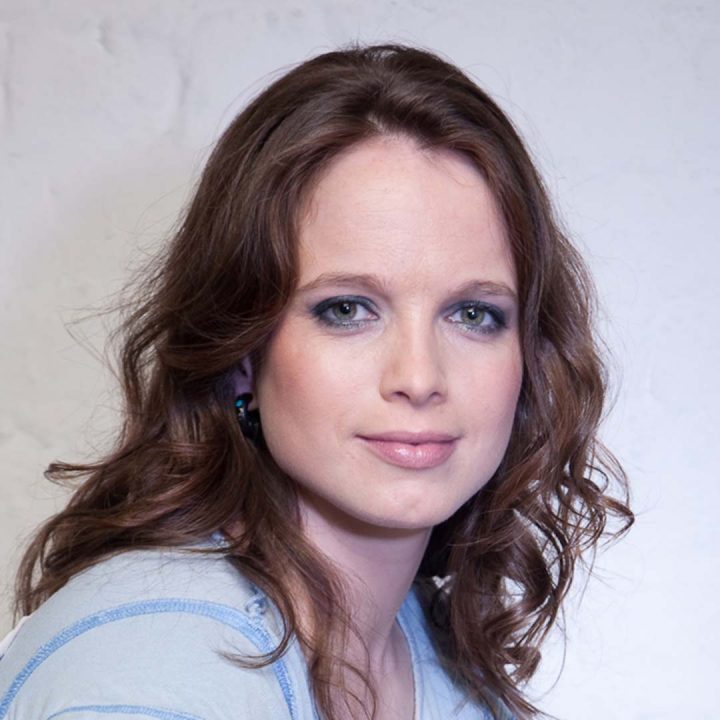 Dr Kate Holmes, Postdoctoral Research Associate, University of Exeter
Kate completed her PhD at the University of Exeter in 2017 after working in marketing. Currently employed as a postgraduate researcher on the Arts and Humanities Research Council (AHRC) Theatre and Visual Culture in the Long Nineteenth Century project, she is responsible for impact and engagement activities. Her research uncovers the details of (circus) aerialists' performances and audience responses to reveal their cultural significance. Her interdisciplinary work draws from medical humanities work on action response, glamour and celebrity theories, sports history, and theories/histories of gender. Following strands of her research focused on the embodied experience of risk, she wants to explore the potential health and wellbeing benefits of watching thrilling risky acts. Might experiencing and enjoying vicarious movement encourage people to move more and engage more widely in positive risk-taking?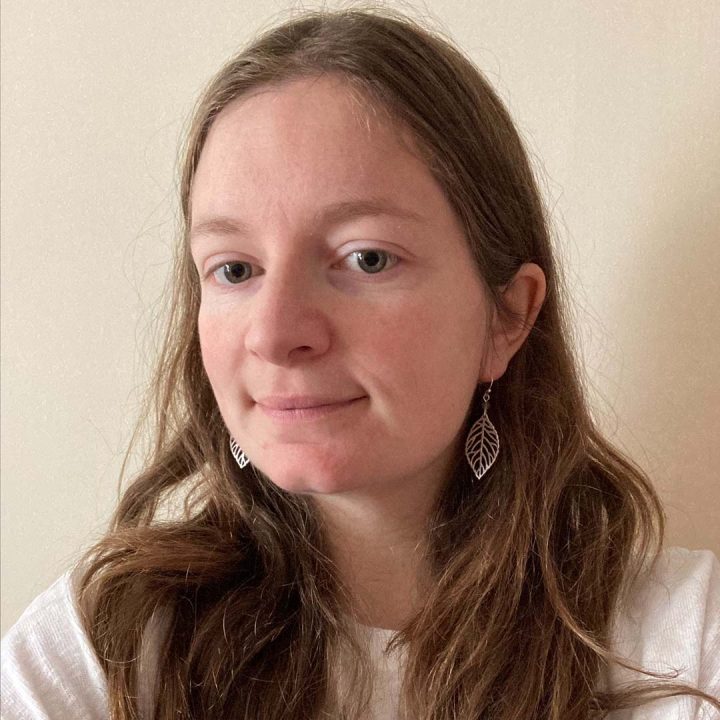 Dr Katie Howard, Lecturer, University of Exeter
Katie's research interests meet at the intersection between mental health, multilingualism and neurodevelopmental conditions. She completed a PhD in Theoretical and Applied Linguistics at the University of Cambridge, investigating the interaction between autism and bilingualism as part of the AHRC-funded Multilingualism: Empowering Individuals, Transforming Societies (MEITS) project. Since then, she has worked as Academic Lead for the trailblazer Education Mental Health Practitioners (EMHP) training programme within the department of Psychology at the University of Exeter. Katie is currently working as a lecturer in the Graduate School of Education in Exeter, with a particular focus on mental health in schools and developmental conditions. Before embarking upon a career in research, she worked as a secondary school teacher in Modern Foreign Languages, a mentor for students with disabilities and mental health difficulties, and a translation trainee at the European Parliament.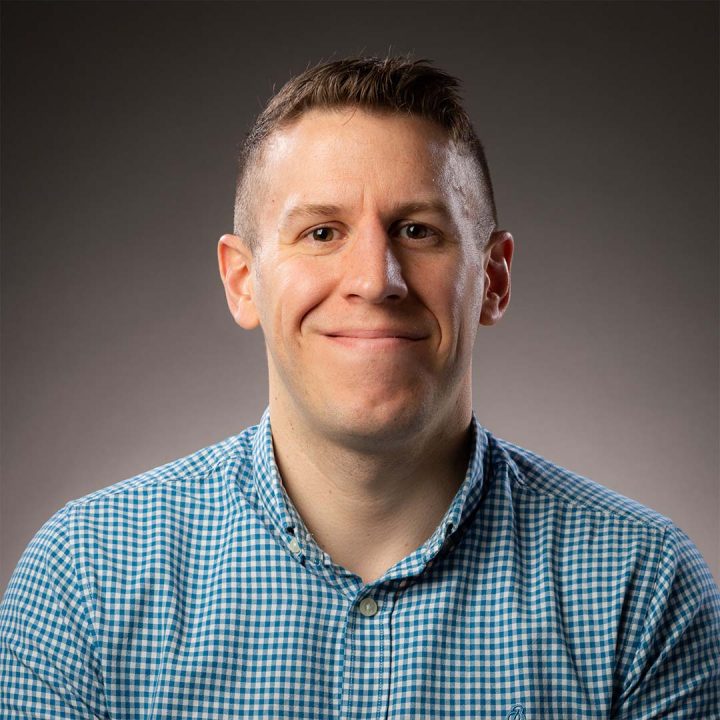 Dr Jeffrey Lambert, Lecturer, University of Bath
Jeff obtained his BSc degree in Psychology at the University of Winchester, and MSc in Health Psychology at the University of Southampton. Jeff then went on to complete a PhD at the University of Exeter after working for a company in London developing and evaluating patient support programmes for a range of chronic conditions. After his PhD, Jeff was a postdoctoral researcher for two years at Exeter Medical School before taking up a Lectureship in Health and Exercise Psychology at the University of Bath. His most current research explores how to support people with depression to increase and maintain their physical activity through digital technologies. He also has an interest in the positive effects reducing social media use has on mental health outcomes.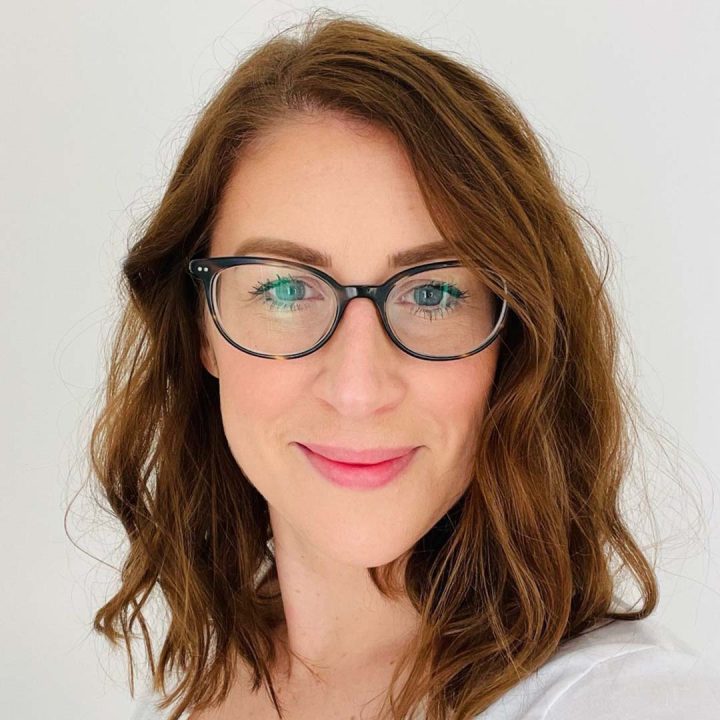 Dr Sophie Legge, Research Associate, Cardiff University
Sophie is a Postdoctoral Research Associate at the MRC Centre for Neuropsychiatric Genetics and Genomics at Cardiff University. Sophie completed her BSc degree in Applied Psychology and went on to spend four years interviewing individuals for mental health research studies before completing a PhD in treatment-resistant schizophrenia and pharmacogenetics at Cardiff University. Sophie's postdoctoral research has been focused on the contribution of genetic and environmental factors to the development of psychosis and schizophrenia. She is interested in dissecting the heterogeneity and dimensionality related to psychosis by identifying biologically valid phenotypic constructs.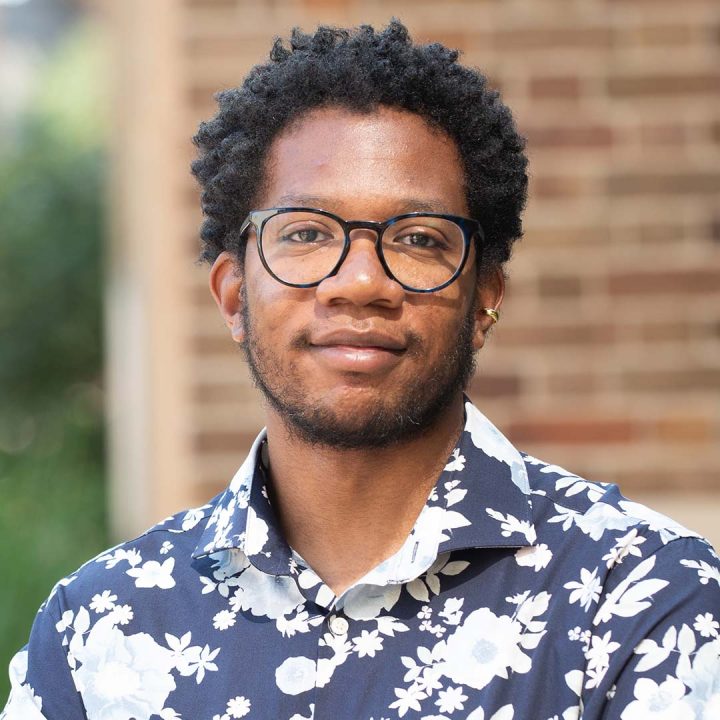 Dr Myles-Jay Linton, Vice Chancellor's Fellow, University of Bristol
Myles combines health science, social science and data science to better understand the experiences of people with mental health difficulties, and in the process inform the development of new innovative practices. After completing a BSc in Psychology (First Class Honours) at the University of Surrey, a PhD in Economics at the University of Exeter and a postdoctoral Population Health Sciences role at Bristol Medical School, Myles was awarded a Vice Chancellor's Fellowship at the Elizabeth Blackwell Institute to focus his research around university student mental health. Myles utilises creative methods of engagement to explore the impact of the technologies around us on our lives, most recently within an MRC-funded project exploring harms and opportunities around digital technology for young peoples' mental health (co-investigator).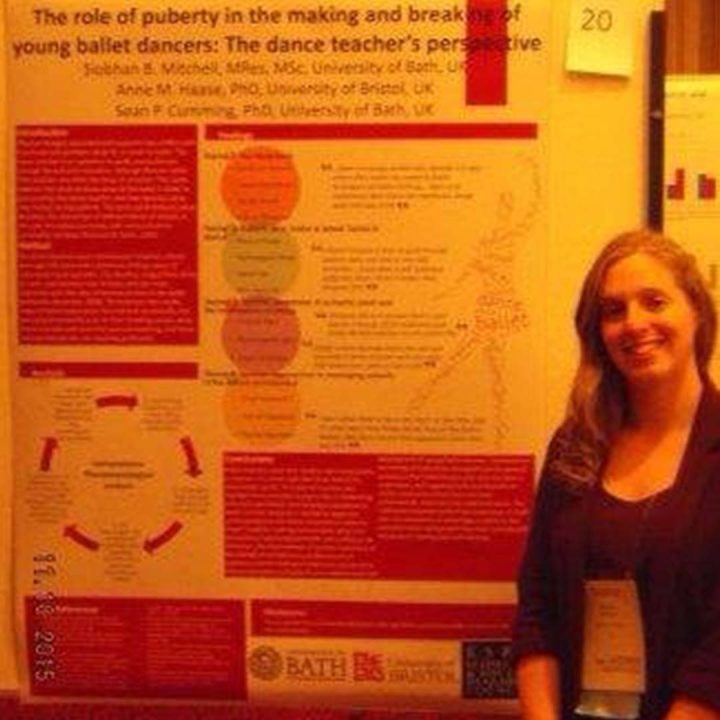 Dr Siobhan Mitchell, Research Fellow, University of Exeter
Siobhan's background is in dance; she trained vocationally in ballet which led to an interest in health and wellbeing. Siobhan completed her MRes in Health and Wellbeing and was awarded an Economic and Social Research Council (ESRC) studentship in 2014 to complete her PhD. Her interdisciplinary PhD explored biological and social determinants of psychological wellbeing for adolescents in a dance training context. Siobhan currently works as a research fellow in Child and Adolescent Health at the University of Exeter. Her research interests focus on maturation processes, child development and health and wellbeing, and employing qualitative methodologies to explore these areas. Siobhan is currently leading on an ESRC-funded Impact Acceleration Co-creation project which aims to address the challenges associated with the pubertal transition for young people in dance contexts.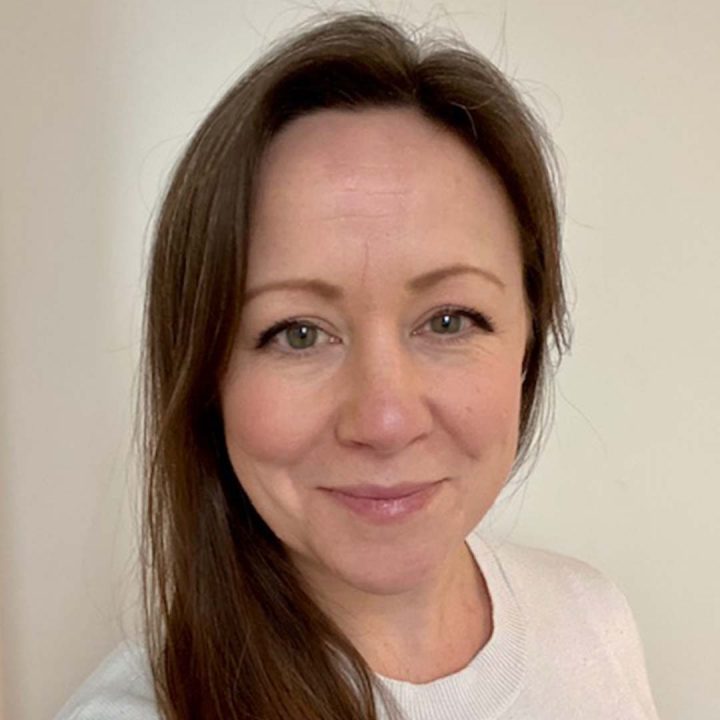 Dr Rachel Paskell, Lecturer, University of Bath
Rachel has a BSc in psychology from the University of Surrey (with a year at the Institute of Psychiatry, Psychology and Neuroscience) and an MSc in psychological research methods, completed in London whilst managing and leading patient safety projects for the NHS. Following further clinical qualifications and time managing national mental health audits, Rachel attained her professional Doctorate in Clinical Psychology from the University of Bath. She then worked in the NHS's veterans' mental health services, and was Acting Clinical Lead up to her maternity leave in March 2020. She has been working as a lecturer specialising in psychological trauma (particularly conflict/war and occupation-related traumas) since 2018 and now holds an honorary role on an NHS Intensive Care Unit and in NHS staff wellbeing. She is passionate about supporting psychological wellbeing and growth during and following critical/traumatic events, at the individual, group, system, population and cultural levels.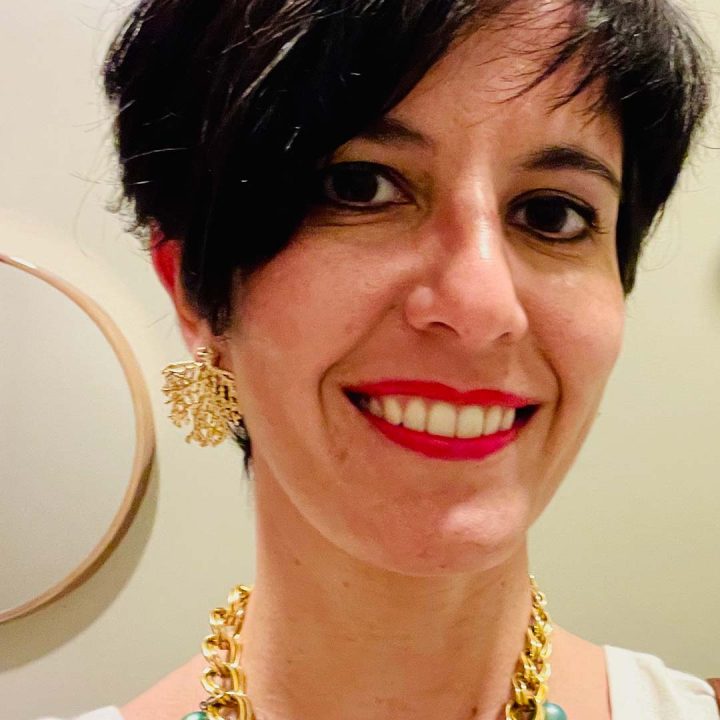 Dr Irene Salvo, Lecturer, University of Exeter
Irene graduated in Classics at the University of Pisa and, at the same time, at the Scuola Normale Superiore Pisa – from where she also gained her PhD in Ancient History. She then worked as a Research Fellow in the UK and Germany. She is currently a Lecturer in Greek History at the University of Exeter. Her area of expertise is ancient history with a focus on religion, healing and material culture. Her research asks how religious rituals modify cognitive biases and unconscious responses to threatening situations. Her explorations in between History and Psychology led her to discover Oriental philosophies and contemplative pedagogy. Her Exeter Education Incubator project Mindful Classics. Embedding Contemplative Pedagogy into the Study of Antiquity has created a space for students to share fragilities as well as resources to become calmer and better focused. She is committed to rethink mental health as a web of personal ecosystems and courageous transformations.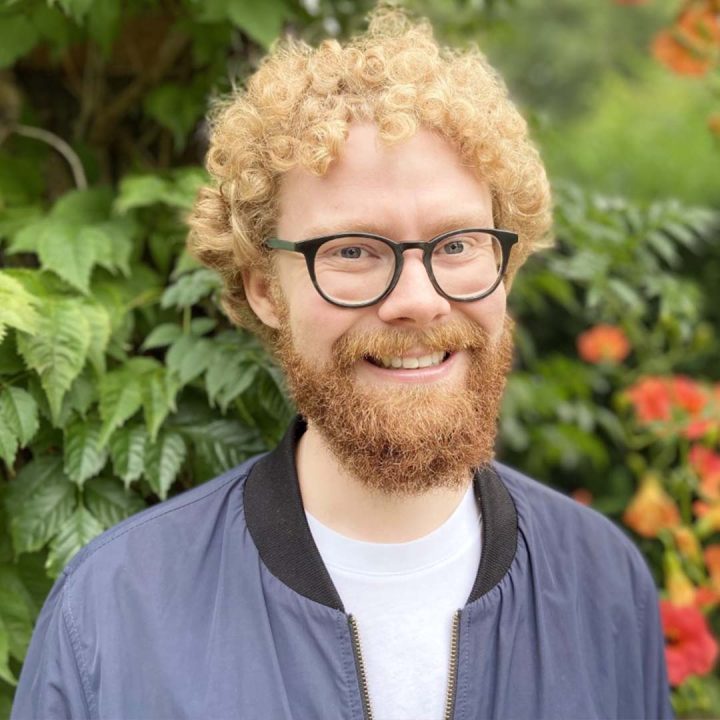 Dr Chris Sandal-Wilson, Lecturer, University of Exeter
 C.W.Sandal-Wilson@exeter.ac.uk
Chris joined the University of Exeter in September 2021 as a Lecturer in Medical History, having previously been a Lecturer in the History of the Modern Middle East at the University of East Anglia (2019-21) and Birkbeck College, University of London (2018-19). Before that, Chris was at the University of Cambridge, where he earned his BA, MPhil, and PhD, all in the Faculty of History. His first book, on the history of colonial psychiatry and mental illness in British mandate Palestine, is currently under contract with Cambridge University Press, and more widely he is interested in the relationship between histories of mental illness and psychiatry, on the one hand, and histories of empire, migration and conflict, on the other. Chris is keen to explore and communicate what a historical perspective can bring to understandings of and approaches to mental health today.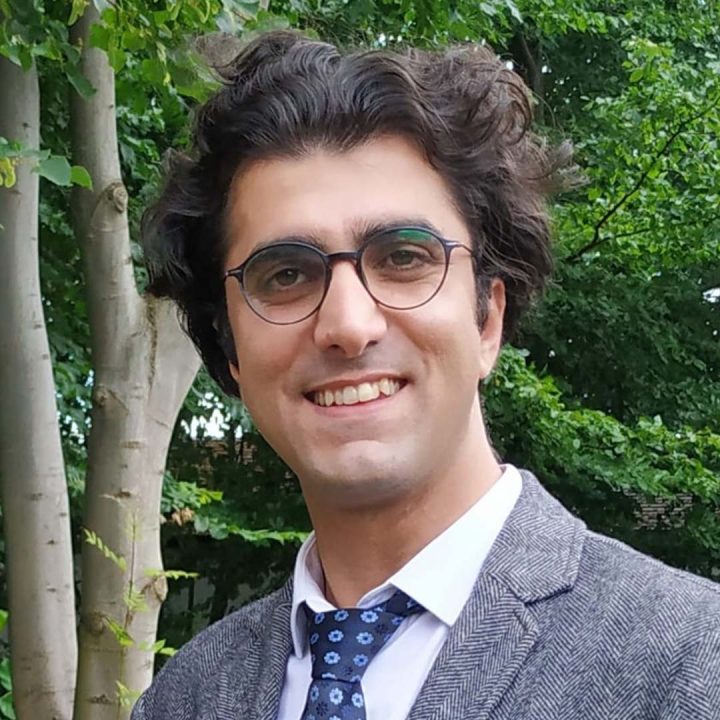 Dr Sina Shahab, Lecturer, Cardiff University
Sina is a Lecturer in Urban Planning and Design at the School of Geography and Planning at Cardiff University and the Lead of the Spatial Planning and City Environments (SPACE) Research Group. He completed his PhD at the University College Dublin in 2017. His recent and ongoing research project, entitled Happy Places for All, is directly related to the theme of GW4 Crucible 2022. Funded by British Academy and Royal Irish Academy, the project concerns the impact of urban transformations on the psychological wellbeing of vulnerable groups. He is keen to share the findings of his research, receive feedback from peers with different disciplinary backgrounds, and explore potentials for developing a new interdisciplinary team of researchers.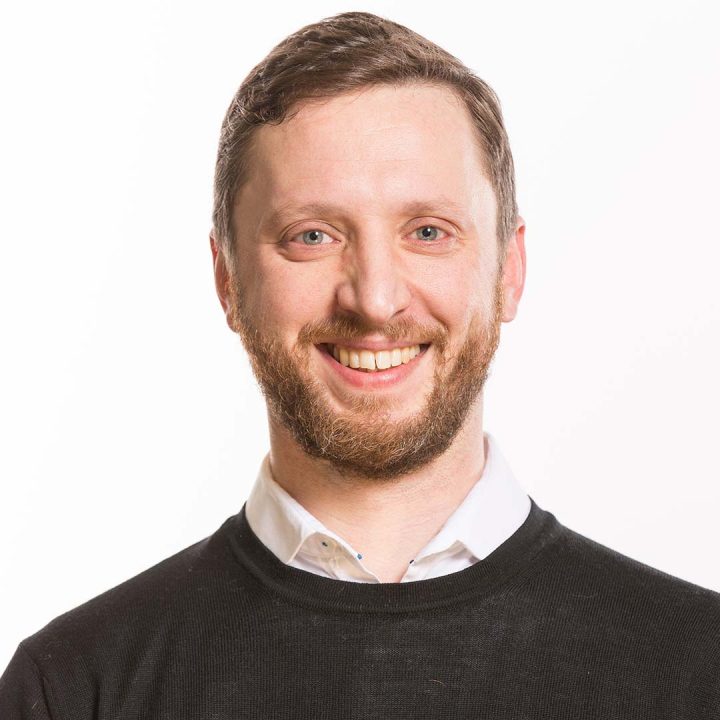 Dr Piotr Slowinski, Research Fellow, University of Exeter
Piotr obtained his MSc degree in biomedical physics at the University of Warsaw and went on to complete a PhD in engineering mathematics at the University of Bristol. He is now working as a researcher fellow in the Living Systems Institute and Mathematics department at Exeter University. Piotr is a mathematician working at the intersection of dynamical systems, network dynamics, and behavioural and movement sciences (including clinical applications). His most current research is examining motor abnormalities in neurodevelopmental and neuropsychiatric disorders involving interdisciplinary work with the Sports and Health Sciences department, the Mood Disorders Centre, and Devon Partnership NHS trust. His focus is on developing mechanistic models of and quantitative assessment methods for motor abnormalities to aid the diagnosis and management of neurological and mental disorders.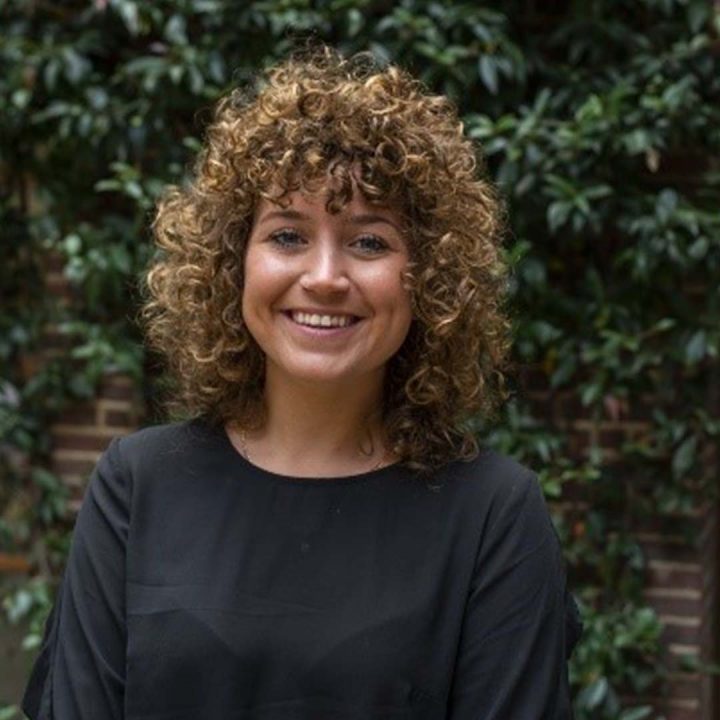 Dr Alex Vickery, Research Associate, University of Bristol
Alex obtained her BSC in sociology and MSc in Social Research Methods at Cardiff University's School of Social Sciences. She then returned to Cardiff to complete a PhD after working as a mental health support worker for a year. Alex's PhD explored men's mental health help-seeking and everyday coping and management of distress. She is now working as a postdoctoral researcher in the Centre for Research in Health and Social Care at the School for Policy Studies, University of Bristol. Her current research is a National Institute for Health Research School for Social Care (NIHR SSCR) early-career fellowship awarded study that is exploring older men's mental health and wellbeing and their use of community support groups. Alex is keen to support wellbeing in both men and older adults and highlight the mental health experiences of different groups of individuals.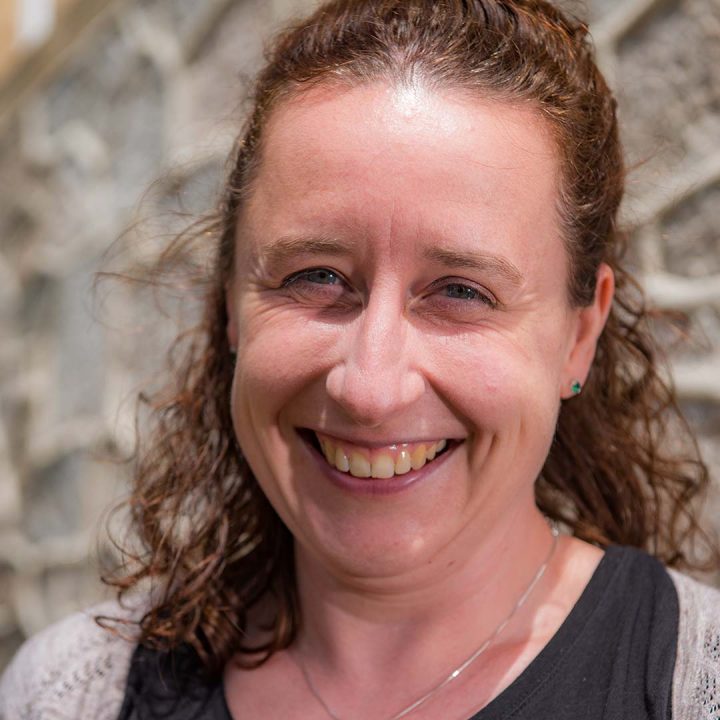 Dr Sarah Walker, Postdoctoral Research Fellow, University of Exeter
Sarah obtained her MSc in Mathematics at the University of Sheffield in 2002, an MSc in Statistics with Applications in Medicine from the University of Southampton in 2003. After a seven year break from academia, Sarah started work at the University of Exeter in 2010 where she completed her PhD part-time. Sarah now works as a Statistician (Postdoctoral Research Fellow) at the University of Exeter Medical School, including working for ExeCTU (Exeter Clinical Trials Unit). Sarah's research interests are varied; currently she is working on a diverse range of projects including using routine data (such as CPRD and HES) to study the efficacy of the flu vaccine, analysing PROMs (Patient Reported Outcome Measures) in a Long Covid study and working across a variety of clinical trials in areas such as child health, dementia and cognitive behaviour therapy. Going forward, Sarah would be interested in collaborating on projects which use routine data in areas such as child and maternal health, with a particular interest in child development associated with disabilities or inequalities.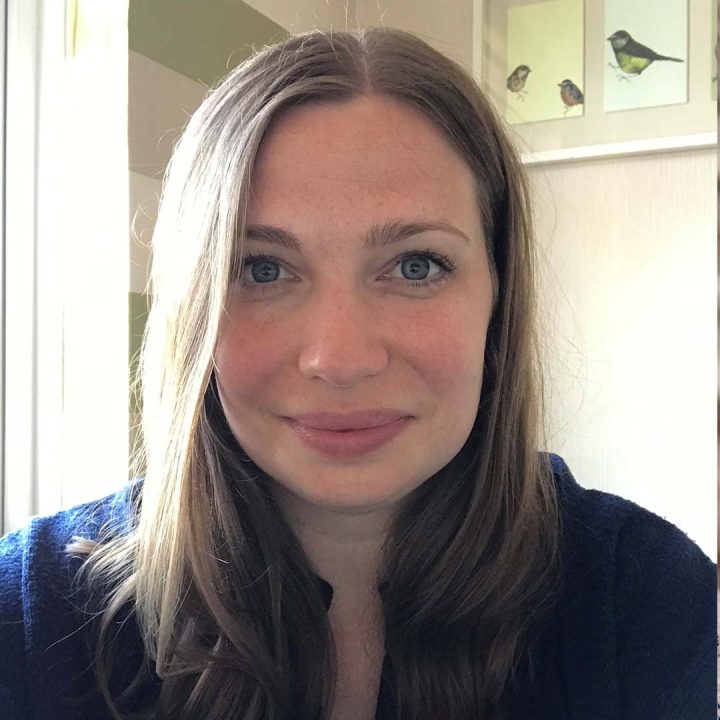 Dr Naomi Warne, Senior Research Associate, University of Bristol 
Naomi obtained a BSc in Psychology with Professional Placement and an MSc in Neuroimaging from Cardiff University. She also completed a PhD at Cardiff University where she used interdisciplinary techniques to explore the link between memory and depression in young people. Naomi is now working as a Senior Research Associate at the University of Bristol. In her current role, she uses epidemiological methods to explore the relationship between eating disorders and self-harm. From February 2022, Naomi will be investigating the link between mental health problems and incontinence, and examining possible mechanisms that underlie these relationships. Naomi is passionate about conducting mental health research that makes a difference and making mental health research accessible to everyone.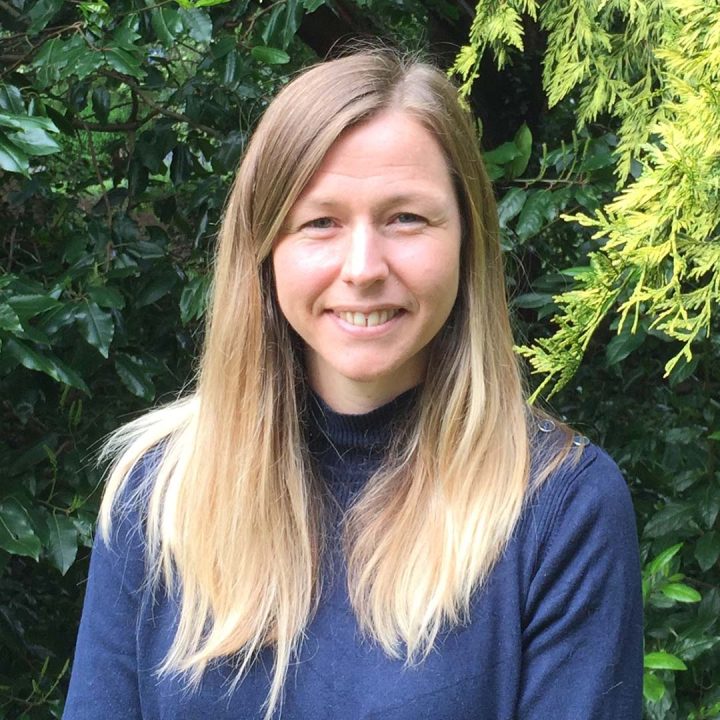 Dr Rebecca Wheeler, Senior Research Fellow, University of Exeter
Rebecca is an interdisciplinary social scientist with an academic background in Social Anthropology (BSocSci, 2005), Sustainable Environmental Management (MSc, 2008) and Human Geography (PhD, 2015). Rebecca joined the Centre for Rural Policy Research at the University of Exeter in 2015, where she specialises in issues concerning the health and sustainability of agriculture, the environment and rural communities. In particular, her research seeks to understand the social and cultural factors that underlie farmer behaviour, decision-making and wellbeing, exploring connections between these and wider changes affecting rural landscapes and communities. Her recent projects include a major survey of mental health and wellbeing within UK agriculture and a qualitative exploration of loneliness and social isolation in farming communities. Rebecca is passionate about delivering impactful research and is keen to explore possibilities for improving health and wellbeing within rural communities and wider publics.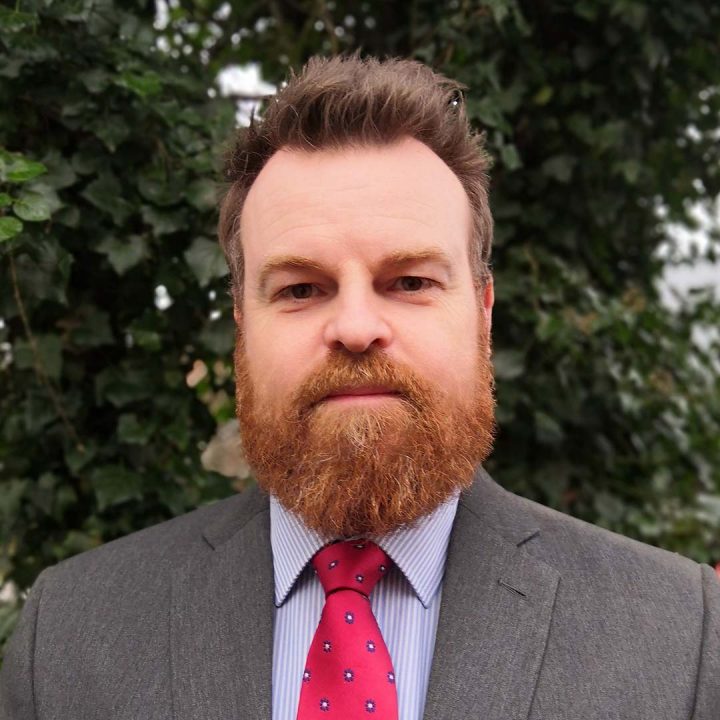 Dr Dean Whybrow, Lecturer, Cardiff University
Dean is both a clinical nurse specialist in psychological therapies and a university lecturer. Before becoming a university lecturer, he served a full career in the Royal Navy. He has a BSc (Hons) in mental health nursing, a PGCE, a PGDip and MSc in cognitive behavioural therapy and a PhD in organisational health and wellbeing. He is a subject matter expert in psychological wellbeing and occupationally focused mental health care. He is focused upon developing resources to cope with job demands such as high workload, ethical dilemmas or exposure to potentially traumatic events. He is also focused on promoting recovery and wellbeing, understanding the decision to leave a job, the experience of career change and identifying opportunities to promote employee engagement and retention.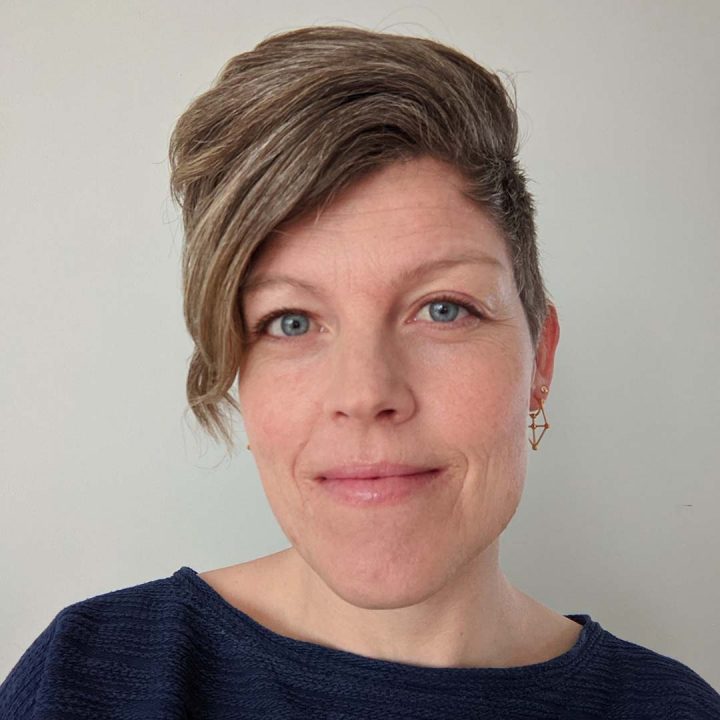 Dr Rachel Wilder, Research Associate, University of Bath
Rachel's research focuses on what and how policy leaders value in education for children and young people, with particular concern for wellbeing and inequalities in education. Rachel's doctoral research was about school policy making related to relationships and sex education in England and she is now working on a large mixed methods study about educational policy and learner experiences related to inclusion, diversity and transitional justice in Nepal, Peru and Uganda. In addition to her PhD, Rachel holds an MRes in Social Work (Bristol), an MSc in Health and Population (LSE) and a BA in Communications (Simon Fraser). Rachel is delighted to be joining the GW4 Crucible 2022 to develop interdisciplinary and transdisciplinary collaborations for wellbeing and mental health.