Collaboration vital to global water security
June 20, 2019
The UK's largest consortium of water researchers, across Bath, Bristol, Cardiff and Exeter Universities, are working with industry, regulators, funders, NGOs and governments to set a new agenda in the global water challenge.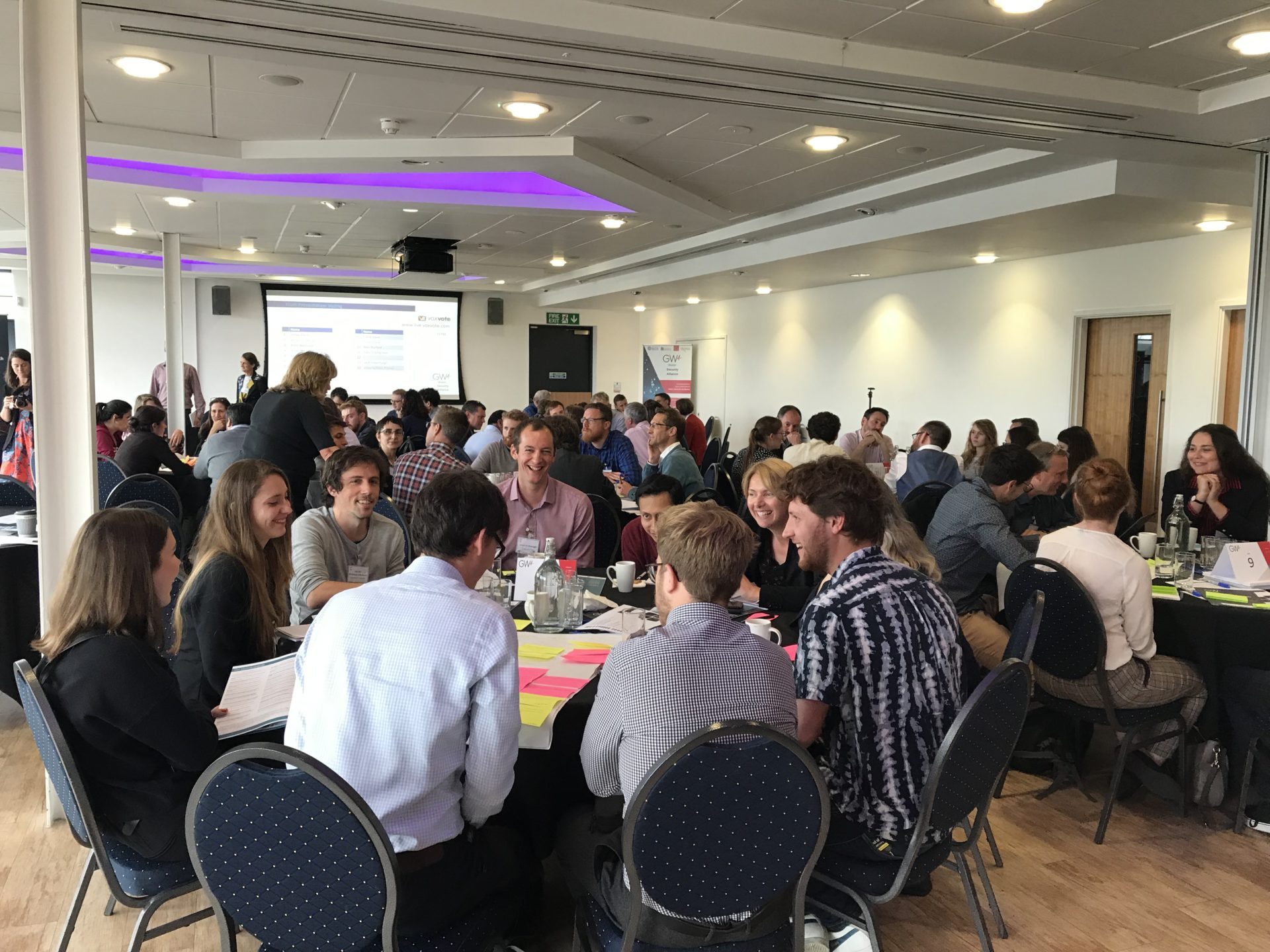 'Collaborative research to support action is crucial to delivering water security' was the key message at this year's GW4 Water Security Alliance conference 'Delivering water security through co-designed research'.
As one of the largest water research consortia in the world with more than 200 water researchers, the GW4 Water Security Alliance is well placed to drive this agenda working with partners from industry, regulatory bodies, civil society and governments.
The World Economic Forum considers water security the biggest long-term danger facing the world over the next decade. Major societal risks will arise as freshwater ecosystems degrade, demands outstrip water supply, flood risk intensifies, and pollution problems remain largely uncontrolled across large areas of the world.  These problems are exacerbated by climate change while crucial aspects of human life-support – such as food production – are under threat.
Professor Isabelle Durance, Director of GW4 Water Security Alliance and of Cardiff University's Water Research Institute, said: "Water security is about having enough good quality water in the right place at the right time for people, farming and businesses without jeopardising the natural ecosystems that supply water and keep us alive"
"Increasingly, however, we are at risk of failing to support the water needs of billions of people while simultaneously damaging freshwater ecosystems faster than any other environment on Earth. To prevent an impending disaster, we need urgently to collaborate across all the sectors involved in water management. In the GW4 Universities of Bath, Bristol, Cardiff and Exeter, we offer great strength in research across the social and natural sciences, but this is nothing without stakeholders to help guide our work and who can use its results. This event was intended to stimulate the conversations and co-develop shared actions we need."
Over the day, Doug Wilson, Environment Agency Director of Evidence, highlighted some of the emerging water security problems that need a partnership approach: traditional and emergent pollutants, climatic extremes, plastic, anti-microbial resistance and ecosystem impairment. Wilson said: "In a changing climate, the security of water will become increasingly important.  Meeting the future needs of people and the environment will require research and lots of innovative thinking to inform what we do.  The key ingredient will be working across disciplines to bring the right people into discussions."
Murray Biedler, keynote speaker and Water Division Coordinator at UNESCO said: "The definition of Water Security has evolved from initially being environment-centric to include issues such as socio-economic development, peace and security. To achieve this, it will be necessary for water sector actors to build partnerships within other sectors such as energy and food security."
The meeting also heard from a large array of GW4 early-career researchers who are likely to become the next generation of water leaders such as the GW4 Fresh CDT (NERC Centre for Doctoral Training in Freshwater Biosciences and Sustainability) and the WISE CDT (EPSRC Centre for Doctoral Training in Water Informatics: Science and Engineering).
Dr Sarah Perkins, Director of the GW4 Alliance said, "The GW4 Water Security Alliance has developed a strong reputation for delivering research, doctoral training and equipment at scale, building on the strengths of the four GW4 institutions. A complex global issue such as water security can only be addressed through effective collaboration between multiple partners and the GW4 Water Security Alliance provides a proven model for the way forward – linking stakeholders and developing interdisciplinary research with impact."
The Water Security Alliance is part of the wider GW4 Alliance, which brings together four of the most research-intensive and innovative universities in the UK: Bath, Bristol, Cardiff and Exeter.
Discussions from the day can be found on twitter using #GW4WSA2019