Back to news
Funding boost for region's only ultra-high field MRI scanner to advance brain aging research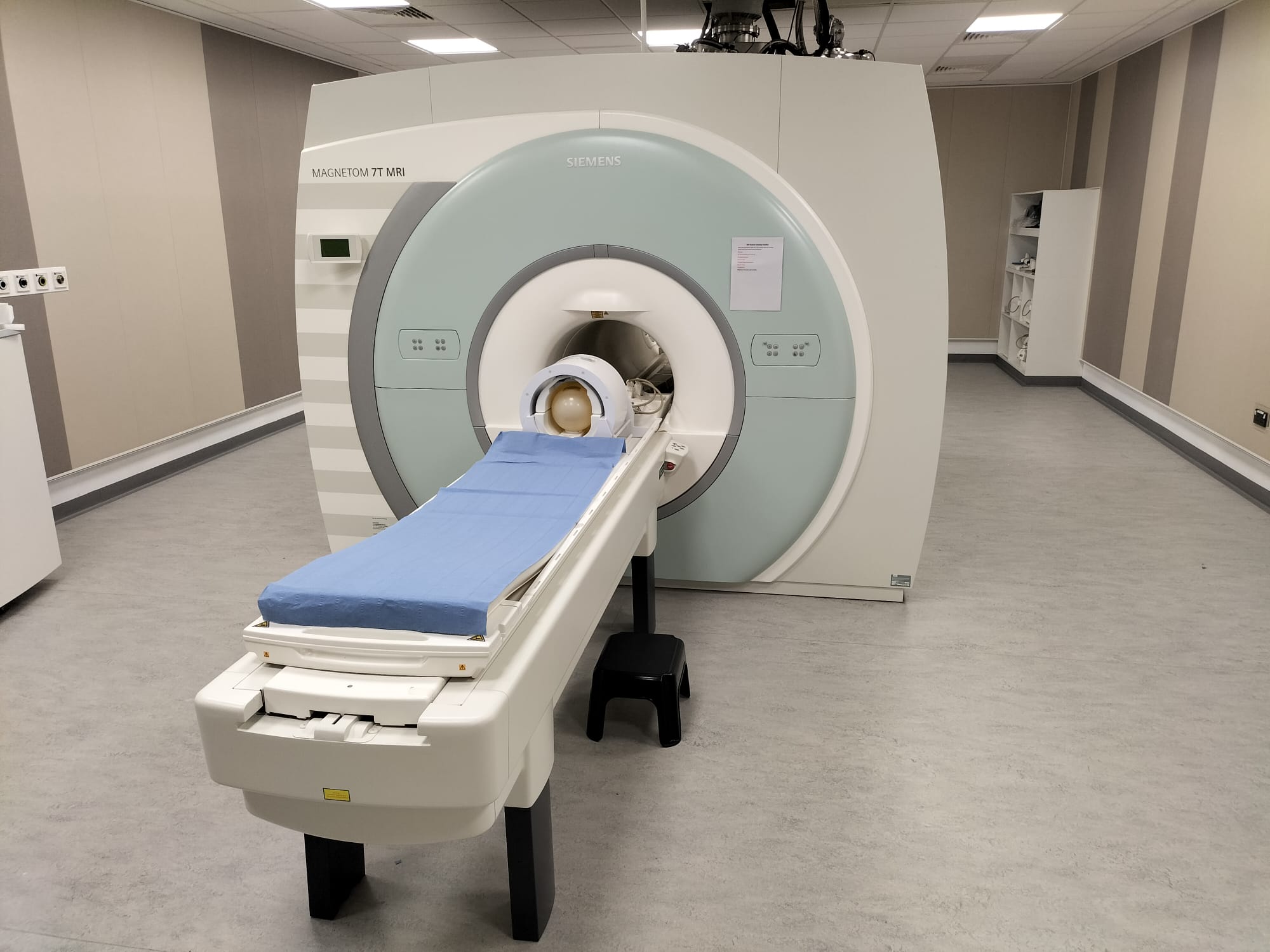 Cardiff University's Brain Research Imaging Centre (CUBRIC) has been awarded £860,000 to upgrade its 7T MRI scanner and enable a series of novel techniques for mapping the structure and function of the human brain as it ages.
The new equipment, funded by the Biotechnology and Biological Sciences Research Council (BBSRC), will incorporate cutting edge technologies to support in vivo neurodevelopment and ageing research. It will provide access to structural, functional and metabolic MRI data with improved spatial resolution and augmented information.
CUBRIC hosts one of only seven 7T Magnetic Resonance Imaging (MRI) scanners in the UK, and the only one in the GW4 region of South West England and South East Wales.
The scanner will expand studies in the area of neurodevelopment with researchers mapping brain changes across a lifespan and having access to more reliable and informative brain biomarkers than currently available.
Professor Mara Cercignani, Head of MRI at Cardiff University said: "We are delighted to receive this funding award. Upgrading our scanner to the Terra platform will enable novel technologies and techniques for mapping the structure and function of the human brain. It will serve as the foundation for advancing methodological development and will be instrumental to support in vivo research on neurodevelopment and aging."
Medical imaging research is a key focus of the GW4 Alliance (a research alliance of Bath, Bristol, Cardiff and Exeter), underpinning two research priorities – Living Well and Mental Health under GW4's new developing Health and Wellbeing research strategy.
GW4 Alliance Director, Dr Joanna Jenkinson MBE, said "GW4 fully supported Cardiff's application and we are thrilled it has been successful. Through the alliance, our researchers, technicians, and students benefit from world-class facilities and cutting-edge equipment, sharing access to these resources. Researchers from across our universities of Bath, Bristol, Cardiff and Exeter will be able to benefit from this state-of-the art facility and advance our knowledge of the aging process. New understanding of the relationship between the MR signal and the tissue will also facilitate further collaborations across disciplines leading to new discoveries."
All four GW4 universities are signatories of the Technician Commitment and GW4 aims to support and develop technical staff to gain recognition, visibility, and career development opportunities to support the sustainability of technical careers. The GW4WARD programme supports technical infrastructure management and aims to facilitate equipment sharing for researchers from across GW4, and beyond, and attract funding for new instrumentation to maintain and expand the portfolio in line with evolving research agendas.
This funding is part of BBSRC's ALERT programme, funding mid-range equipment in labs and facilities for biosciences research. BBSRC has invested £26 million to equip the bioscience community for world-leading research and help maintain UK bioscience at the cutting edge.