GW4 announces new research communities to tackle global challenges
July 31, 2018
GW4's new research communities explore a range of topics, from daffodils to drugs in the fight against cancer and a research group investigating gender-based violence.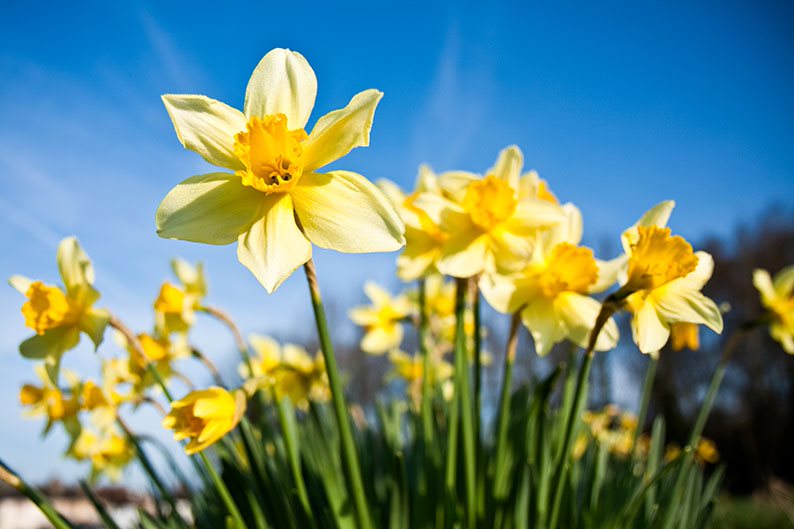 The GW4 Alliance is pleased to announce funding for six new research communities tackling some of society's biggest questions and global challenges. The research groups are collaborative communities across the four GW4 universities, Bath, Bristol, Cardiff and Exeter; which are four of the most research-intensive and innovative in the UK.
The successful communities include a research group which will address the critical relationships between medicine, living well and death; and another which draws upon GW4's interdisciplinary expertise to explore mental health in children and young people.
Two of six the communities received GW4 Initiator funding, now in its tenth fund call, which offers awards of up to £20K for emerging GW4 research networks to establish themselves through collaborative activities such as sandpits and workshops.
The remaining four were awarded Accelerator funding, between £20k and £75k each, which aims to scale up existing communities to large scale bids and deliver a step change in world-class research.
GW4's new research communities are as follows:
Initiator
The GW4 Value of Death Network
A multi-stakeholder approach to medicines optimisation
Accelerator
Investigating Gender Based Violence Intersectional (Dis)Advantages and Legal Duties – A Scoping Study of UK Universities
Transformative history education: Learning from creative practices in Cambodia, Colombia and Iraq
GW4-BCR (Brain Cancer Research). From Daffodils to Drugs.
A biosocial approach to trauma and posttraumatic stress disorder (PTSD) in young people
 Building on success
GW4's existing research communities encompass a variety of research areas and disciplines, including biofuels, mapping EU politics, mental health, and quantum technologies. These communities work with over 140 external partners such as the Ministry of Justice, Airbus, Sky News and the European Space Agency.
The next Building Communities funding round has been approved and will be open for both Initiator and Accelerator funding. Application details will be available on the GW4 website.