GW4 CRYO-MICROSCOPY FACILITY HAILED AS "AN INCREDIBLE ADVANCE" AT OPENING CEREMONY
September 5, 2017
The new GW4 Facility for High Resolution Cryo-Microscopy was unveiled at an opening ceremony on Friday 1 September 2017 in front of an audience of over 120 researchers.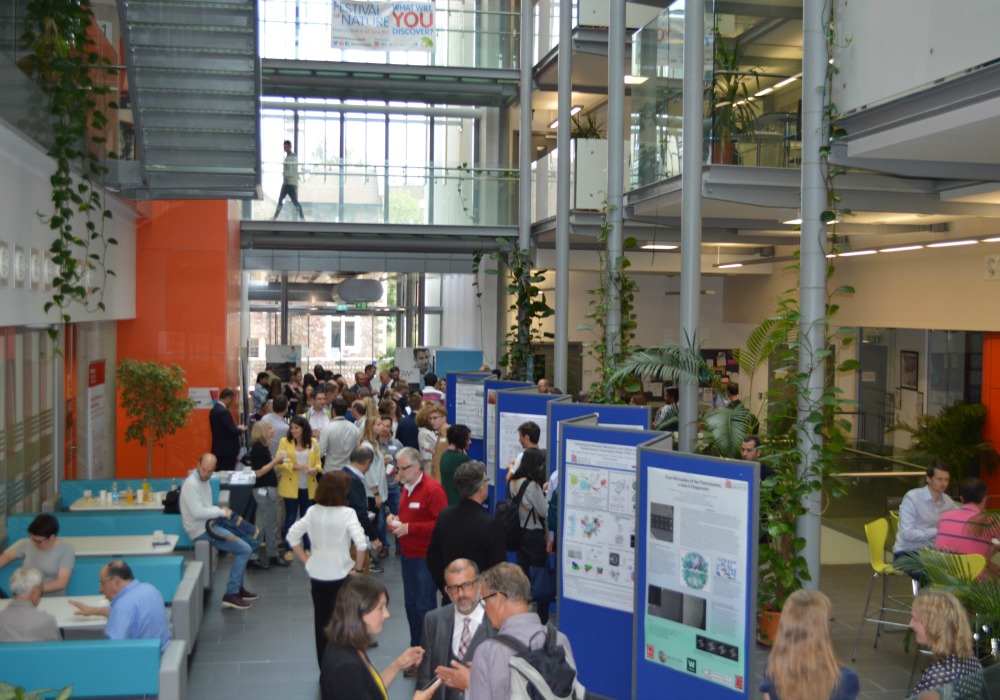 The GW4 facility, which was supported by awards from Wellcome and BBSRC, as well as co-investment from the GW4 universities, will provide researchers across the Great West region with a suite of state-of-the-art microscopy and analysis tools, enabling them to better understand the molecular processes responsible for cell function or malfunction.
Professor John Iredale, Pro Vice-Chancellor (Health) at University of Bristol opened the event, welcoming delegates and describing the facility as "an incredible advance" for molecular and structural biology research.
This address was followed by a speech from Professor Jim Smith, Director of Science at Wellcome, who explained that the future of scientific discovery will not only be driven by ideas, but by access to cutting-edge technology. He said that the only way that science can develop is by sharing technology and facilities, and he praised their GW4 Alliance for our approach to collaborative research and infrastructure.
Then followed a series of expert talks on microscopy technology and leading-edge techniques, chaired by Professors Christiane Berger-Schaffitzel and Paul Verkade of University's of Bristol's School of Biochemistry.
There were opportunities for the audience – comprising of senior staff, funding organisations and early career researchers from across the region and beyond – to network and discuss potential research partnerships and ideas, as well as explore a poster competition.
The day was closed by Professor Phil Ingham, Director of the University of Exeter's Living Systems Institute, who said that the facility (and the behind-the-scenes work to make it a reality) demonstrated "the power of this collaborative network".
Poster prizes were then presented by Dr Malcolm Skingle, Director of Academic Liaison at GSK.