Back to news
NEW FORMS OF CONNECTED OBJECTS – SIX INNOVATIVE PROTOTYPES UNVEILED AT LONDON DESIGN FESTIVAL 2014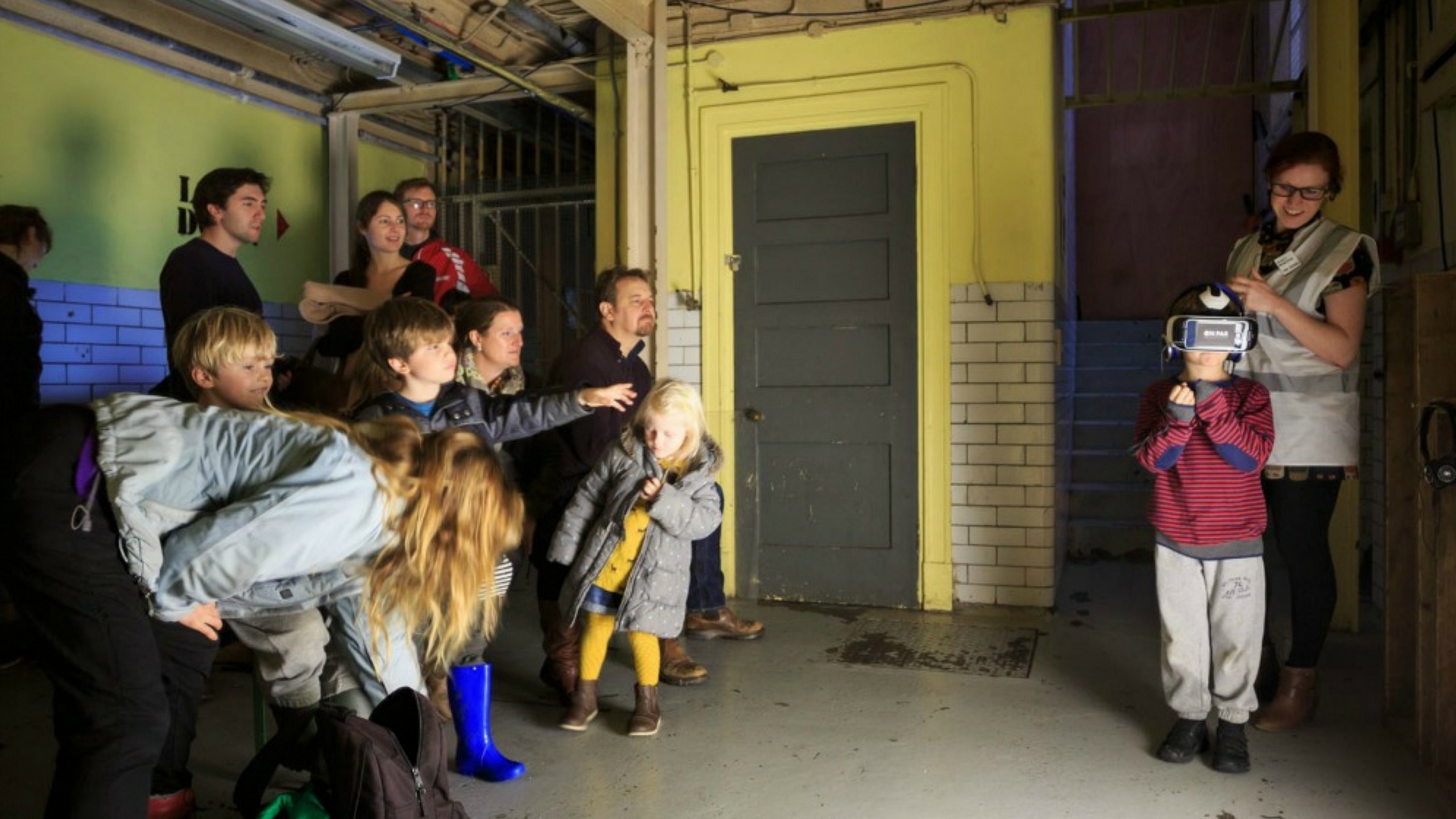 Historically, technology and electronics have dictated the form of objects and consequently most look exactly like what they are. However with 30 billion devices predicted to be connected to the internet by 2020, the 'internet of things' phenomenon will continue to see a movement away from screens to objects in which user experience is all and technology embedded and inconspicuous. REACT awarded £50,000 to each of the six teams to develop a prototype of a connected object that explores this new language of design.
The REACT Objects Sandbox showcase was on view at Christie's from 17 to 21 September. As part of their partnership with Brompton Design District and London Design Festival, Objects Sandbox also revealed their collaborative process from idea, to design to prototype using Reflector and In Touch at the V&A's Digital Design Weekend.
Tom Metcalfe, Producer of Objects Sandbox says,
Technology and innovation are rapidly changing our lives like never before. The six projects that have been developed during Objects Sandbox, show that there isn't just one way to innovate, rather innovation must come in many forms. Each prototype has been created by collaborations of globally renowned academics and designers, all of which explored the human experiences in the Internet of Things and brought a 'bigger picture' approach to innovation. They have really understood human behaviour, society and our human histories.
The REACT objects and their teams
Curpanion
University of Bristol's Merle Patchett and Andrew Flack, and the multi-disciplinary, technology and creation studio, Play Nicely, bring the often neglected museum taxidermy specimens back to life. Focusing on the 'Plume Boom', Curpanion, will act as personal curator allowing visitors to develop their own online menagerie of beautiful beasts and access a host of additional digital content revealing the fascinating and very unnatural history of the plume trade, which devastated living populations of birds between 1880-1914 in the name of fashion.
In Touch
Disrupted video calls and disjointed conversations are the experience of many families who live long distances apart yet wish to stay connected to loved ones. University of Bristol's Victoria Bates and Kirsten Cater together with design company Kinneir Dufort, have created a new form of connected communication, 'In Touch', a magical and playful object that uses multi-sensory haptic technologies to link speaker and listener through light and touch.
Reflector
How can archaeological artifacts help with teaching difficult and distressing histories of topics such as the slave trade to school children? University of Bristol archaeologists Mark Horton and Alex Bentley and Design Week top 100 agency Uniform, have created a 'storyteller' box which allows students to turn explorer by mirroring an actual archaeological excavation through images of artefacts, sound, text and print outs, enabling painful histories to be slowly revealed whilst recreating the thrill of archaeological discovery.
The God Article
Ethnomusicologist John O'Connell, Sonic Art Scholar Alexandros Kontogeorgakopoulos and user experience designer Anthony Mace want to breathe new life into one of the world's oldest instruments – the Ney. Rooted in Sufism and first played in Turkey around 4500 years ago, the Ney is a traditional wind instrument with a resonant haunting sound that is notoriously difficult to master. The God Article is a simplified replica of this ancient instrument augmented with numerous breathing sensors, enabling teacher and pupil to conduct connected distance learning and encouraging a new appreciation of this deeply mystical and symbolic instrument.
Breathing Stone
With an increasing proportion of the population suffering with stress and anxiety, the demand for non-medical, non-intrusive treatments that can be used in the home is ever increasing. University of Bath's Paul Leonard and Chris Clarke, composer Joseph Hyde and David Plans from entertainment and healthcare company, BioBeats, have created a purposefully tactile and stress-busting 'pebble' that senses heart rate and breath as effectively as a medical standard ECG machine, and in response generates bespoke music to calm and soothe the user's physiological state.
Fans On Foot
Dedicated TV and film junkies frequently seek out places where their favourite scenes were shot but have always had to rely on fan websites to share and discover new 'finds'. Embracing the commitment and boundless enthusiasm of fan communities, Cardiff University's Naomi Dunstan and Ross Garner and technologist Tarim of Media Playgrounds, have created a beautifully crafted, connected piece of jewellery to be worn on the wrist that is set to revolutionise the fan experience by alerting the wearer to nearby hot spots.
REACT Executive producer Clare Reddington, said: "the 'internet of things' is growing rapidly, but most work in this area has focused solely on the technology and services associated with it. We are delighted to unveil the useful, magical and beautiful objects that have been developed by some brilliant academics and creatives over the last three months, which break free from the constraints of screen-based content and explore a new and very wonderful language of design that will allow us to consume and share stories in new and physical ways."
REACT is a collaboration between the GW4 Alliance (Universities of Bath, Bristol, Cardiff and Exeter) UWE Bristol (the University of the West of England) and Watershed (and iShed). It is a unique collaboration supporting innovative products and transformational services by bringing together companies and academics across South West and Wales.