Science Minister announces funding boost for South West
March 26, 2019
Science Minister, Chris Skidmore, has announced that projects in the South West focusing on cyber security, screen entertainment and environmental science will receive up to £50,000 government funding.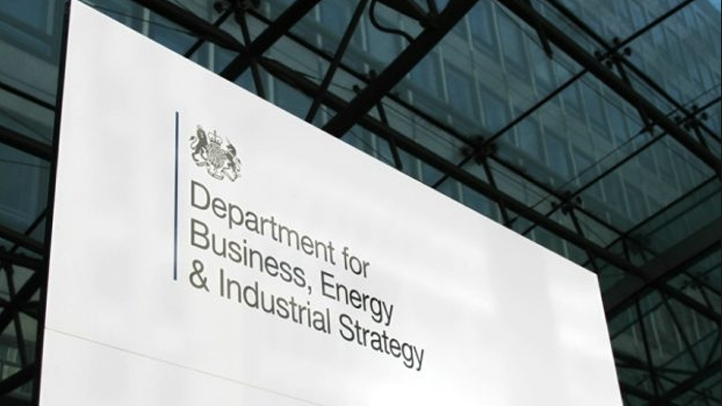 In a boost to our region, projects led by GW4 universities have been selected to receive early-stage funding from UKRI's Strength in Places Fund, announced as part of the modern Industrial Strategy in 2017.
The projects build on Wales and the South West's regional strengths including digital innovation, the creative economy and our globally recognised strengths in environmental science.
Dr Sarah Perkins, Director of GW4, said: "We are very pleased that a number of projects involving the GW4 universities have been successful in securing seed funding to further develop their proposals.
"We supported the government's emphasis on a place-based agenda when the Strength in Places Fund was first announced and welcome Chris Skidmore's announcement today. We look forward to working in partnership with other regional universities, organisations and local government to capitalise on these opportunities and ensure that the South West and Wales continues to deliver globally competitive research and innovation."
The University of Bristol is leading on two projects, in collaboration with the University of Bath and Cardiff University. The My World Creative Cluster, will provide a new platform for collaborative R&D projects and talent pipelines, with state-of-the-art facilities. It will seek to address current challenges faced by growing immersive formats of screen entertainment and will focus on the relationships between content creation, delivery and consumption. The Cyber Wales and West project will create a new cyber hotspot that will push the boundaries of innovation where academic talent and test-bed platforms will attract leading UK cyber businesses.
The Cardiff University-led project will consolidate a rapidly emerging Compound Semiconductor Cluster in South Wales, including a significant provision of training to enhance skills across the region through a compound semiconductor skills academy, and drive new linkages with wider UK industry.
Led by University of Exeter, in partnership with Met Office and other organisations the Environmental Intelligence Accelerator builds on the South West's globally recognised strengths in environmental science and digital innovation; exploiting the power within data to optimise environmentally-related decision making. The Accelerator will drive productivity and clean growth across private and public sector organisations.
The announcement comes as Science Minister Chris Skidmore visits Bristol Robotics Lab, a collaboration between the University of Bristol and the University of the West of England, where he has seen first-hand how their cutting-edge work supports the Industrial Strategy's Grand Challenges
These four projects are among 24 across the UK to be awarded up to £50,000 each in early-stage funding from the UK Research and Innovation's Strength in Places Fund. All have until later this year to produce a more substantive bid for funding to see their proposals through to completion.