When Amy Bland worked as a machinist in industry, she was the only female employed at her company.
Now working as a technician in the Faculty of Engineering at the University of Bristol, Amy is looking to inspire, and learn from, other women in technical roles who aspire to be leaders in their field.
She is one of seven technicians from the universities of Bath, Bristol and Cardiff to have been awarded a place on the Midlands Innovation TALENT Herschel Programme for Women in Technical Leadership.
The new national programme is the first of its kind in the UK, created to address the lack of technical staff who identify as women in leadership positions across the sector – women currently make up 41% of the technical workforce, and just 32% of technical staff in management or leadership positions are women.
"I think a lot of women suffer from impostor syndrome, so it helps knowing there are other people in my position. We can learn from each other and share our experiences which is really nice," said Amy, a Specialist Technician at the University of Bristol's Hele-Shaw hydraulics laboratory.
"I'm hoping to gain more confidence from the programme and get a better understanding of what leadership management looks like."
[caption id="attachment_11177" align="aligncenter" width="720"]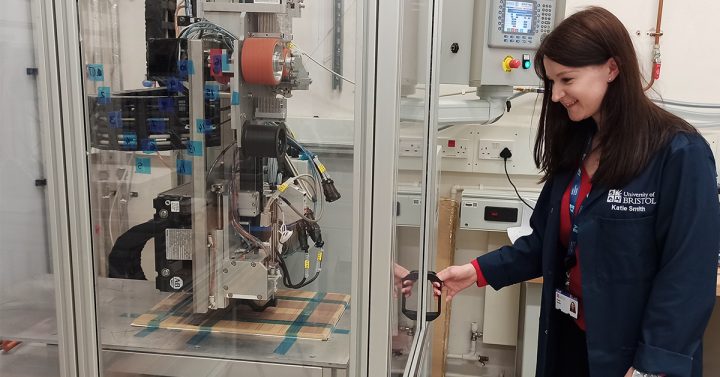 Technical Specialist Katie Smith provides advice and knowledge on the design and execution of test programmes at the National Composites Centre, University of Bristol.[/caption]
The other successful GW4 applicants are: Sarah Hunter (Bath); Jemima Pereira (Bath); Florence Richardson (Bath); Emma Moore (Bristol); Katie Smith (Bristol); and Sarah Youde (Cardiff).
All seven are taking part in the six-month programme, funded by Research England, which has been structured to help participants develop new leadership skills, collaborate and network.
Sarah Hunter, Health and Safety Coordinator for the Department of Biology and Biochemistry, and the Department of Chemistry at the University of Bath, said she hopes to develop leadership skills to excel in her current role, and to elevate and enhance her career prospects.
"My ambition is to progress onto senior management roles, so I have taken every opportunity to further myself through professional development courses. Many leadership courses are focused on desk-based management, whereas this course has a strong emphasis on active, hands-on and practical roles like mine," she said.
Jemima Pereira, a Teaching and Research Support Technician for the Department of Pharmacy and Pharmacology at the University of Bath, said: "I want to develop myself professionally, as well as personally, in an inspiring environment surrounded by like-minded women. I wish to become a role model for the next generation, to encourage more ethnic minorities to reach their potential and strive for their best; creating a more diverse and sustainable workforce for the future."
[caption id="attachment_11171" align="aligncenter" width="720"]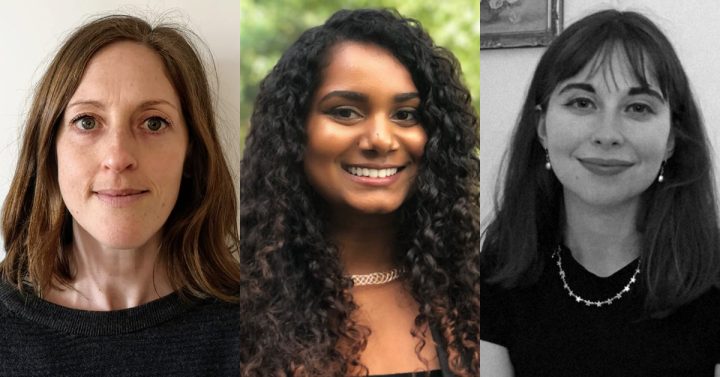 Pictured left to right: University of Bath technicians Sarah Hunter, Jemima Pereira, and Florence Richardson all hope to further their careers by taking part in the programme.[/caption]
Florence Richardson, a 3D Printing and Laser Cutting Technician for the Department of Mechanical Engineering at the University of Bath, said she hopes to develop a collaborative network to "exchange experiences and expertise" in their specialist fields.
"As well as this, I hope to gain new leadership-focused skillsets and a strengthened confidence in my abilities, which I hope to apply to a future managerial position," she added.
Katie Smith, Technical Specialist at the National Composites Centre, University of Bristol, said the programme was a "great opportunity" to meet other women in technical fields and share experiences with.
"I was also really drawn to the workshop topics as a chance to improve confidence, identify my unique leadership style, and learn influencing techniques," she said. "I hope that the programme can improve my skills in these areas so that I can become an effective leader, and one day pass my knowledge onto future technicians."
Emma Moore, a Technical Lead for the School of Biological Sciences at the University of Bristol, said: "I hope to gain confidence, negotiation skills and to network with women in science across the UK. The women in my cohort are great."
[caption id="attachment_11172" align="aligncenter" width="720"]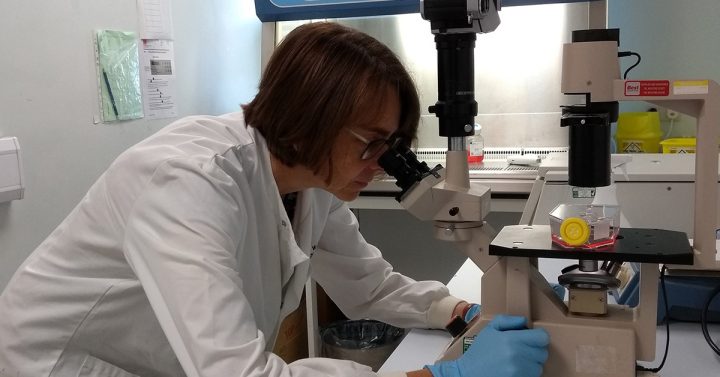 Cardiff University technician Sarah Youde has a varied role which includes managing four tissue culture labs, carrying out tissue culture for research projects, and lecturing.[/caption]
Sarah Youde, a Tissue Culture Specialist for the Department of Oral and Biomedical Sciences in the School of Dentistry at Cardiff University said: "I wanted to join the Herschel programme to take stock of my career, some self-reflection. I thought this programme would allow me to recognise my talents, develop skills in other areas and build a supportive network of likeminded colleagues. I have already found a mentor – so far so good."
GW4 offers an integrated suite of career development opportunities for technical staff, recognising the critical role technicians play in driving forward research and innovation programmes, via the GW4WARD programme.
Dr Joanna Jenkinson MBE, GW4 Alliance Director, congratulated all seven women on being accepted onto the inaugural programme.
"Technicians have an integral role in research and innovation activities across GW4 Alliance and it's important that women in technical positions have the recognition, visibility and development opportunities they deserve to help advance their careers," Dr Jenkinson added.
"The Department for Business, Energy & Industrial Strategy (BEIS) R&D People and Culture Strategy also states that we need 150,000 more researchers and technicians by 2030 if the UK is to become a 'science superpower', so investment in our talented technical staff is essential for strengthening R&D in the UK."