Bringing Space Technologies to the South West
March 5, 2019
The European Space Agency (ESA) is supporting businesses and organisations to harness the potential of space data and technologies through their Business Applications Ambassador Platform network. The UK network consists of five regional posts. Here, Donna Lyndsay, Regional Ambassador for South West and South Wales, explains the role and how she helps to encourage space related business development in our region.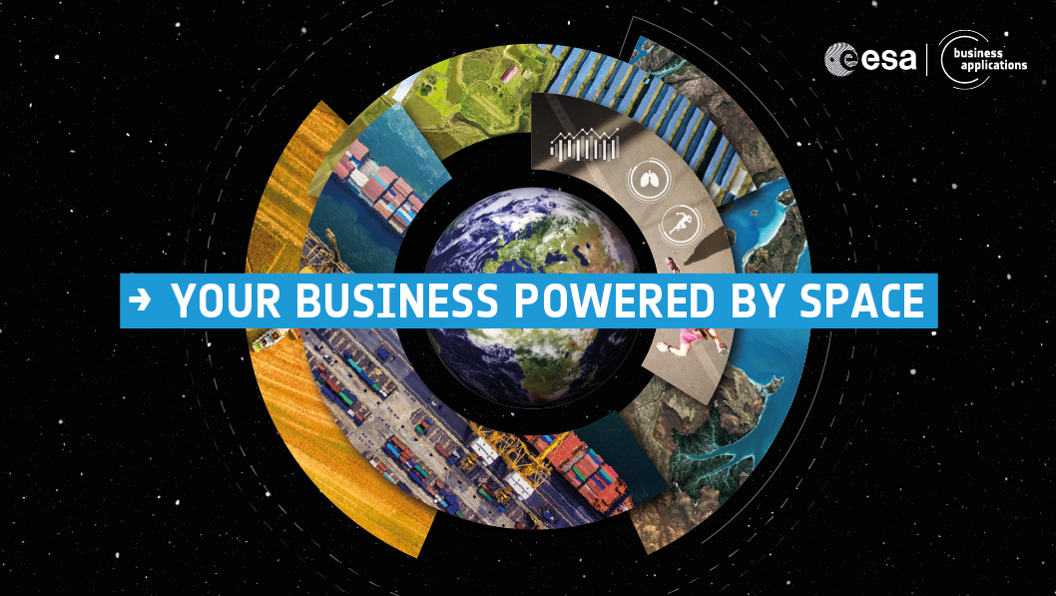 What is the European Space Agency's regional strategy?
The vision of ESA Business Applications is to improve the lives of people on Earth through Space. We make this possible by enabling and supporting businesses in the short-term commercialisation and application of space data and technology for everyday services. ESA Business Applications has invested 200M euros in over 500 companies to date in a wide variety of sectors, launching over 300 projects, and we offer flexible funding opportunities in the range 60k euros to over 2m euros for good business ideas that utilise Space. ESA want to help support companies developing new services using space-based technologies in the South West and South Wales.
What does your role as a Regional Ambassador involve?
My role is to work as one of a new network of UK Regional Ambassadors for ESA Business Applications covering South West England and South Wales. I am tasked with raising awareness of ESA Business Applications in the GW4 region and in particular to encourage and support SME's in accessing the funding, which is aimed at developing new, sustainable services using space-based technology. This can involve using satellite capabilities such as location, navigation and timing services, satellite communications and Earth Observation (EO) as well as human space flight.
The UK Regional Ambassador Platform for the South West and South Wales is hosted by the University of Exeter, through the Satellite Applications Catapult Southwest Centre of Excellence. I am based at the Exeter Science Park, although I move around the region. I'm always happy to be contacted to discuss ESA Business Applications opportunities and I'm looking forward to working with the GW4 universities.
Keep an eye out for our regional workshops, seminars, kick-start opportunities and open tenders related to ESA Business Applications which will also be announced on our website and via our twitter feed.
What are the main challenges of your role?
The main challenge is making users and companies understand that Space is for them – it's not all about rockets and spaceflight. People often don't realise that they access space data everyday through their phones or Satnavs, in fact any application that uses location information is directly accessing space data. It is estimated that wider UK industrial activities representing over £250 billion of UK non-financial business economy GDP is supported by satellite services. The companies who can apply are incredibly varied and often wouldn't otherwise realise they can access ESA Business Applications support. My challenge and role is to try to change that in our region.
What impacts have you seen?
The UK government has an ambition to double the UK activities supported by satellite services to £500bn by 2030. I'm in the process of creating a pipeline of companies making new services using space technologies or satellite services in the South West and South Wales who are, or will be, funded by ESA. So far the interest and engagement has been fantastic and industry has already submitted a number of applications with many more under way. I also want to ensure those companies who are considering new services get real value from our support. This can be in terms of networking or helping them look for the right supporting partners, particularly if they have gaps in their knowledge or capacity to deliver the service they are considering. In five years, I want to see a blossoming of profitable, rapidly growing companies providing services using space technologies and a significant growth of the space sector in my region. This will require working with all lead stakeholders with an interest in the space (and non-space) sector across the region and beyond.
What are the benefits of collaborating – both to your partners and the European Space Agency?
The benefits of collaboration far outstrip the capital benefits of the funding. Not only do you get financial support, but you get access to the technical advisors at ESA, access to our network of investors and the association with the ESA brand gives huge credibility to the companies in any consortium involved in a supported project. As Regional Ambassadors we are also aware of activities regionally, nationally and globally and are often used to help shape collaborations and provide signposting to other support structures. Through enabling companies to develop world leading services using ground breaking technologies, we also create the ability to market these new services globally, grow essential technical skills and attract companies to these emergent hubs.
What's next for the European Space Agency and the Regional Ambassador roles?
The European Space Agency is committed to ongoing regional representation with the aim to encourage activities that will deliver sustainable space-based services and applications to new user communities and customers. Most countries only have one Ambassador for the entire country but the commitment of five regional UK Ambassadors alongside a National Coordinator and Business Developer is unprecedented and demonstrates how serious the UK is in growing the space sector. Our roles are new so we need to prove we can have the impact desired, but the level of interest we have in our region has already provided the evidence required to demonstrate the need.
Find out more about the ESA and their Business Applications Ambassador Platform.