Catalysing societal change by promoting interdisciplinary research
July 30, 2019
The nature of interdisciplinary research collaboration is changing, with the value of crossing disciplinary boundaries increasingly recognised by government and organisations.
Dr Sarah Sauchelli Toran, from the NIHR Bristol Biomedical Research Centre and GW4 Crucible 2019 Alumni explains the benefits of interdisciplinary working, how it can help deliver the promises of the UK's Industrial Strategy and in what ways the GW4 Alliance champions interdisciplinary research.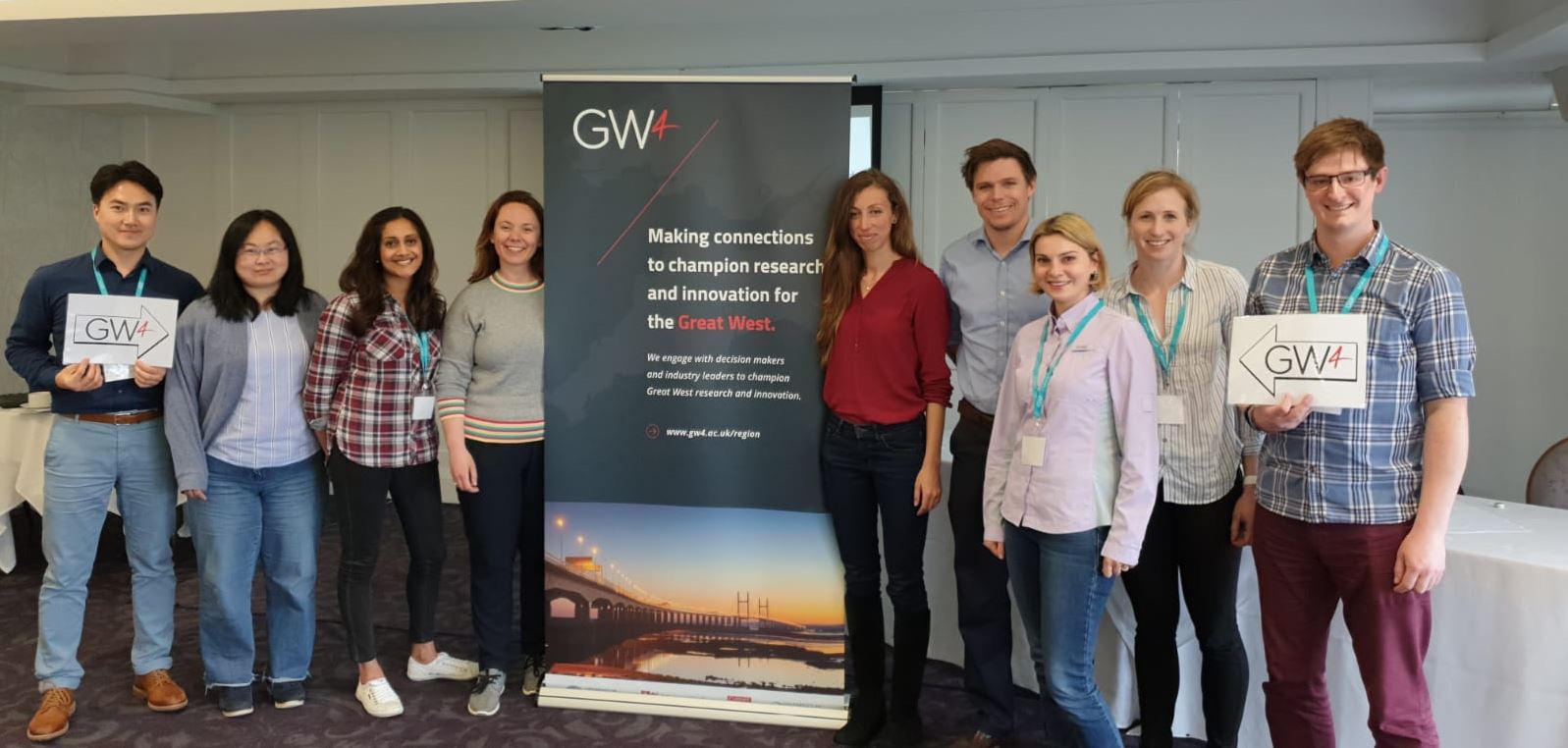 Interdisciplinary research has traditionally been considered as risky, less prestigious, and more resource-costly than single-discipline projects. Scientists working across more than one discipline were assumed to have failed in their own discipline. Social scientists were typically brought into basic science research towards the end of projects rather than during the design stages. Their role consisted in maximising the societal benefits of the output and mitigating potential negative implications and controversy.  As the value of crossing disciplinary boundaries is being increasingly recognised, the nature of interdisciplinary research collaboration is changing.
There is no doubt that grand challenges such as climate change, unequal resource distribution and health are multifaceted problems that cannot be successfully addressed by a single discipline. With the proliferation of disciplines, we need to re-think the traditional boundaries to achieve the big breakthroughs in science and enable change. Hence, researchers are no longer expected to master all aspects of interdisciplinary work, but to join researchers with expertise in diverse fields to identify novel solutions to complex problems through knowledge exchange. By bringing leading researchers from different disciplines together, we may broaden the scope of research projects without compromising depth. Interdisciplinary collaborations enable the creative application of tools and methodologies, the mobilisation of intellectual resources, as well as increased flexibility and inclusivity in research. We are therefore better prepared to answer critical questions and facilitate their application in specific areas.
Interdisciplinary research may indeed play a key role in promoting UK's Industrial Strategy to boost UK productivity and earning power. The Industrial Strategy aims to bring together the government, business and organisations to stimulate innovation and transformation for the improvement of people's lives. Interdisciplinary collaborations across universities are fundamental for the success of this goal by adopting a solution-based approach. Policymakers, stakeholders, and companies are not interested in the academic framework of research, but a workforce that is able to envision the bigger picture of current issues and provide sustainable solutions. Accordingly, UK Research and Innovation's Strategic Priorities Fund was developed to support high-quality, multi- and interdisciplinary research that addresses development priorities, recognising that interdisciplinarity does not emerge naturally. For interdisciplinary collaborations to be successful, the team must consist of highly skilled researchers who are willing to engage in constructive discourse to actively engage with other disciplines. They require time and significant investment to facilitate training and enable the development and maintenance of enduring partnerships between researchers, policymakers and industry. Institutional support is therefore essential for real-world impact.
Through the GW4 Alliance, the universities of Bath, Bristol, Cardiff and Exeter strive to maximise the potential of leading researchers by facilitating an environment that fosters research crossing disciplinary boundaries. GW4 promotes interdisciplinary research collaboration through its Building Communities funding scheme and organises events and workshops to enable capacity-building and communication, as well as provide contact with businesses and the community. One such example is the highly fruitful GW4 Crucible Programme. Early Career Researchers from different disciplines across the four institutions participate in three residential workshops to explore collaborative work addressing societal and economic challenges. Access to seedcorn funding enables the realisation of the research ideas generated during the workshops. Existing issues such as indoor air quality, environmental antibiotic pollution, the repercussions of virtual assistants and the effective implementation of novel digital technologies into healthcare are analysed from a multifaceted perspective. The projects not only provide a starting point for long-standing interdisciplinary research partnerships but have the potential to become the platform for larger and highly innovative research projects with significant impact on policymaking and the wider community.
Considering oneself as an interdisciplinary researcher was once frowned upon. Today, incorporating interdisciplinarity is an essential component for many funding applications. The number of high-impact interdisciplinary journals is steadily rising, and cutting-edge research is being carried out by interdisciplinary institutes that are attracting the best researchers from around the world. A shift has been observed in how we address complex problems, moving towards an interdisciplinary approach. As discussed in the 2016 Global Research Council meeting, it is the role of the government, funding bodies and institutions to encourage and support this form of collaboration in research. By supporting interdisciplinary collaborative research, as GW4 does, we are better equipped to solve the complex global and industrial challenges we face and realise future opportunities.