Strength in Compound Semiconductors
August 26, 2020
Chris Meadows, Director at CSconnected Limited, explains how collaboration between research institutions and industry has enabled South East Wales and the surrounding area to become a world-leading cluster of excellence in Compound Semiconductor technologies, driving innovation around the globe.
(Image credit: IQE)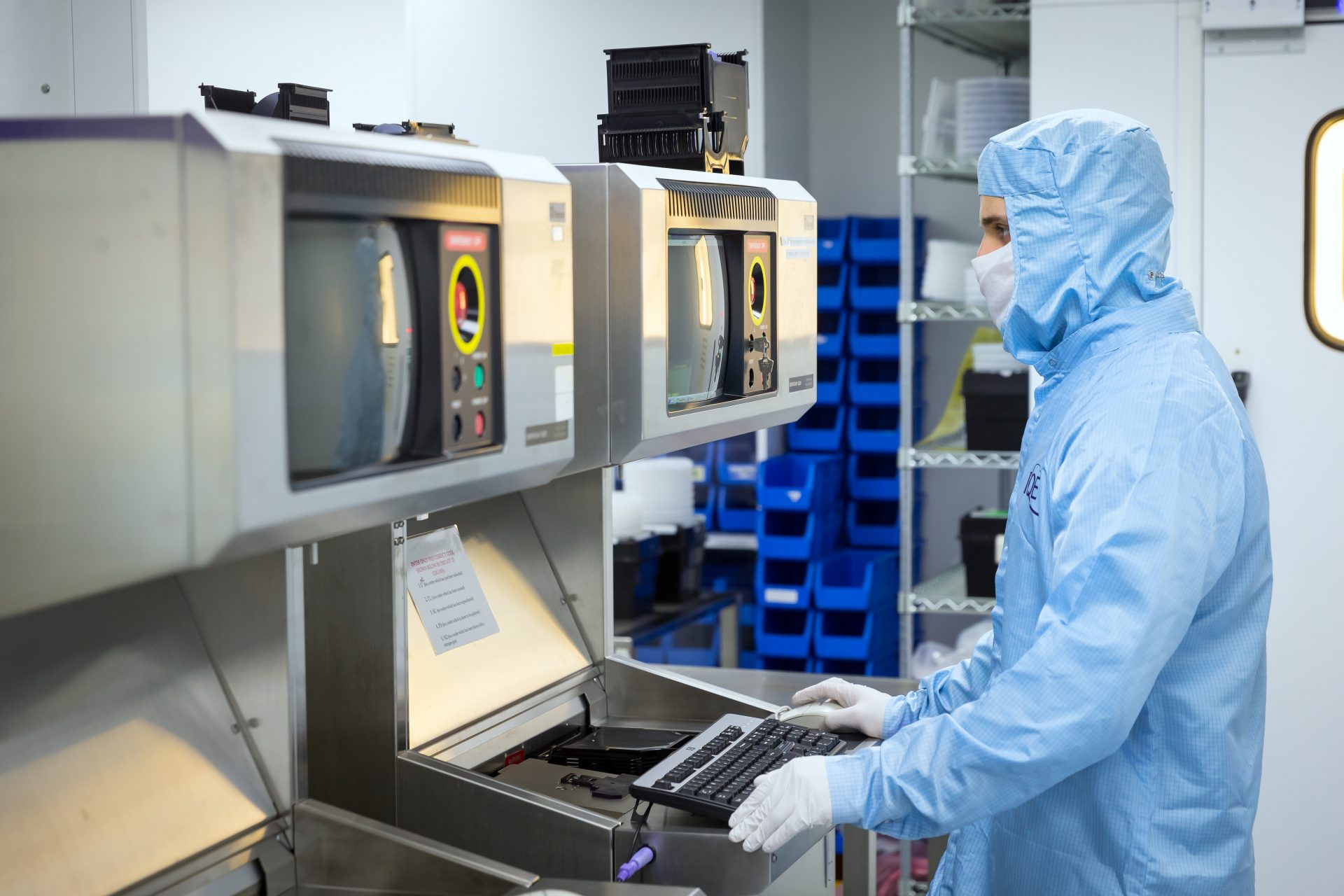 During the last thirty years, a globally important technology powerhouse has been quietly evolving around South East Wales and expanding across the region encompassing Wales and the South West of England.
This growing cluster has been centred around a strong industrial base of global semiconductor businesses including IQE, Newport Wafer Fab, SPTS and Microchip, backed by world-class academic expertise at Cardiff and Swansea Universities.
Recently this collaboration culminated in a massive £43 million investment from UK Research and Innovation's flagship Strength in Places Fund. The Cardiff University led consortium will use the funding to develop the Compound Semiconductor (CS) powerhouse in South Wales. The project, CSconnected, will integrate research excellence with the unique regional supply chains in advanced Semiconductor Manufacturing to create a world-leading cluster of excellence in CS technologies.
Compound semiconductor technology lies behind several global 'megatrends' including smart phones and tablets. They are crucial to the development of sectors such as healthcare, biotechnology, and mass communications.
It is fair to say that during the early growth stage of the cluster, interactions between the industrial and academic entities was ad-hoc and generally limited to specific projects and research programmes. However, in 2015, a joint venture was formed between IQE and Cardiff University for the Compound Semiconductor Centre (CSC) that would serve to fill the gap between academic research and commercial production of the epitaxial wafers that underlie a diverse range of applications from 5G connectivity to sensing and power electronics.
A further key step in the building of a coordinated compound semiconductor cluster came when Cardiff University announced a significant investment in a new Institute for Compound Semiconductors (ICS) at a new site on the Maindy campus in Cardiff. The ICS is providing cutting-edge facilities that enable researchers and industry work together, helping to generate economic impact through commercial and academic exploitation of Compound Semiconductor Technologies.
More crucial additions to the region's expertise came in the form of the Engineering and Physical Sciences Research Council (EPSRC) funded Compound Semiconductor Hub, led by Cardiff University; the foundation of the Centre for Integrative Semiconductor Manufacturing (CISM) at Swansea University; and the announcement that a UK Government funded Compound Semiconductor Applications Catapult would be located in South East Wales.
The organisations and institutions listed above are key elements of CSconnected, the world's first Compound Semiconductor Cluster. It represents organisations who are directly associated with research, development, innovation, and manufacturing of compound semiconductor related technologies as well as organisations along the supply chains whose products and services are enabled by compound semiconductors.
In a few short years, significant public-private investment in compound semiconductor facilities ensured the region's role as a global centre for compound semiconductor research, development, innovation and volume manufacturing.
Given such a prominent regional presence of compound semiconductor activity, it was perhaps inevitable that the key cluster partners would come together to prepare a compelling application under the UK Government's Strength in Places programme designed to bolster investment in research, development and innovation by building on key regional strengths.
The successful £43m CSconnected bid to formalise cluster activities was announced on 26th June 2020. The project centres on four key collaborative research and development (CRD) programmes, namely: next generation optical communications and sensing; large Scale GaAs-based wafer manufacturing; novel and efficient CS Wafer Fabrication Tools; and Advanced processes for 5G and EAV systems.
In addition to the four CRD programmes, activities also include the formation of a central coordination activity to represent and promote the cluster and to develop regional educational and skills capabilities for the sector. The project will also encompass the setting up of a dedicated 'home' for the CSconnected cluster that will include meeting & conference facilities, an outreach hub and a visitor centre.
Compound semiconductors are at the heart of many devices we use today, and are set to play an increasingly important role in next generation technologies. I believe the GW4 region is uniquely positioned to become a key global player in compound semiconductor enabled technologies.