A researcher from Bournemouth University has recently completed a project examining ways to enhance quality of life and help to save lives within the preparation, and during the event and post-event phases of high-altitude, adventure racing, distance racing and high-altitude obstacle racing, thanks to funding from the British Academy Early Career Researcher Network South West Hub Seed Funding Award 2022/23.
The Seed Award Funding Scheme is funded by the British Academy and led by the GW4 Alliance, in partnership with the Universities of Bath, Bath Spa, Bournemouth, Bristol, Cardiff, Exeter, Gloucestershire, Plymouth and UWE. The aim of the scheme is to create new cross-sector research partnerships, with funding offered to support Early Career Researcher (ECR) career development.  
The small awards, at up to a maximum of £3,000 per applicant, support the direct costs associated with activities that support new research, the development of new stakeholder relationships, broadening knowledge of a sector, future career options or accessing resources and facilities. 
Dr Rebecca Neal, a Senior Lecturer in Exercise Physiology and Programme Leader for the Sport and Exercise Science degree programme at Bournemouth University, travelled to Mount Everest, in Nepal, to attend the 'World's Highest Obstacle Course and Altitude Obstacle Course World Series',  and take part in a programme to develop the 'World's Highest Standards'; a project designed to reduce the dangers and improve the safety of high-altitude expeditions and endurance events.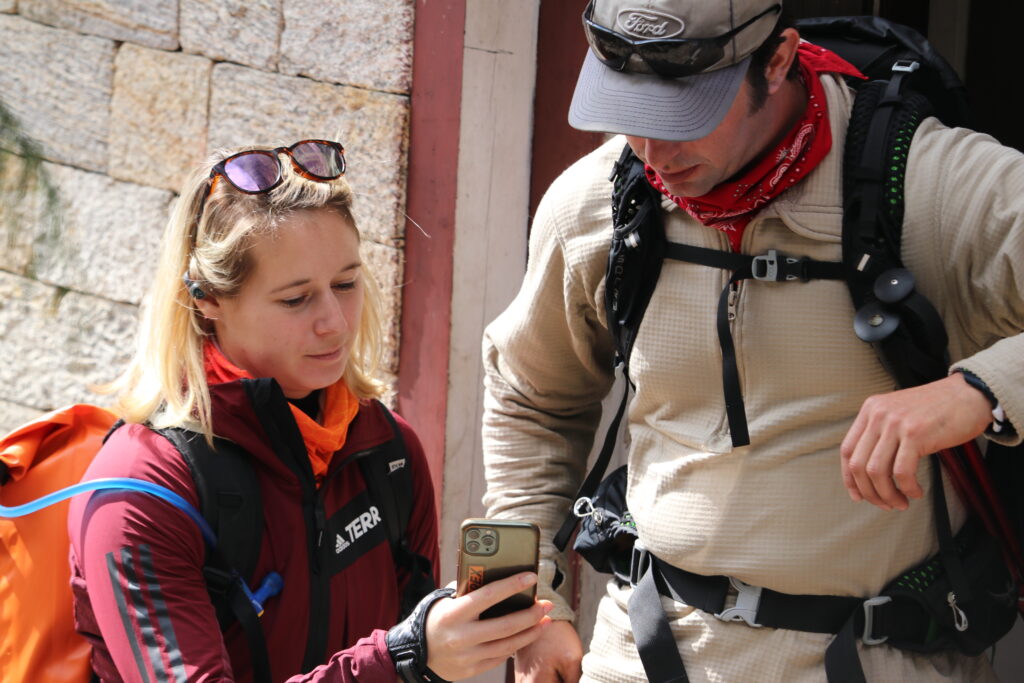 The World's Highest Standards Project, works with Universities and members of the academic community through monitoring, data collection and scientific journal publications – supporting participants in future events at high-altitude and other extreme environments. The Seed Award Funding enabled Dr Neal to respond to this call and become part of a global community of stakeholders and researchers, from 16 different countries, focusing on multi-disciplinary health-based research. 
During the research trip, Dr Neal was able to collect data surrounding physiological and cognitive responses to commercial high-altitude expeditions, whilst building new collaborative relationships with researchers from the University of North Carolina. A new collaboration with Oxiwear was also developed, product-testing a new wearable device – with the feedback from this providing useful insight into the use of this for human monitoring in remote, high-altitude locations – leading to changes in app integration and firmware.  
As a result of the being able to attend this expedition, and the data gathering opportunities that it provided, Dr Neal is currently working as part of a team analysing and writing original research articles – in addition to sharing this research with the sporting and academic community at the European Congress of Sport Sciences in Paris. Dr Neal has subsequently been invited to collect data and advise partners and stakeholders as part of future extreme endurance and high-altitude events.  
Further information: 
The British Academy Early Career Researcher Funding South West Hub Seed Funding Award 2023/24 – apply by 27
th
September 2023
Applications are currently open for the 2023/24 Seed Funding Award.
To be eligible to apply you must:
Be a member, or sign-up to become a member, of the British Academy Early Career Researcher Network. You can find out more about the Network on the British Academy's website and sign-up via their online registration form.
Be associated with the South West Hub

Agree that all spend will be complete by end of February;

 

Agree to provide a short report on the award by March.
To apply, and for a full list of eligibility criteria and exclusions, please visit our Seed Funding Award webpages. To find out more about the scheme, please email the GW4 Talent and Skills Team at talentandskills@gw4.ac.uk. 
The award scheme is part of a suite of activities being developed by the BA ECRN South West Hub, including the Summit Event (12th September) and Development Fund Awards (on-going applications). To find out more, please visit our latest British Academy update.