GW4 Menstrual & Mental Health Community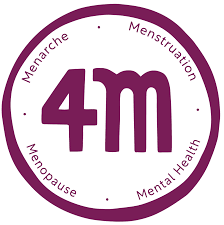 ---
Project overview
This research community will explore how the menstrual cycle interacts with mental health.
Community lead
University of Bath: Melanie Channon
University of Bristol: Gemma Sharp (PI)
Cardiff University: Arianna Di Florio
University of Exeter: Anna Murray
---
Background
Menstrual disorders, such as heavy/prolonged bleeding, painful periods, irregular cycles and severe premenstrual symptoms, are associated with lower quality of life and wellbeing, non-attendance at school and work, and higher rates of mental health disorders. Could menstrual health partly explain why women are nearly three times more likely than men to suffer from common mental health disorders, and this risk is highest during their reproductive years?
The association between menstrual and mental health is likely to be extremely complex and multidirectional, involving interactions between genetics, reproductive hormones and other physiological processes, but also environmental factors including lifestyle and social, political and structural influences on health and wellbeing. Associations are likely to vary within and between different global settings. Across the world, menstrual health and taboos can affect women's quality of life and act to widen gender inequalities.
Project Summary
Over the Generator Funding period the community held three workshops and a writing retreat bringing together GW4 researchers and external stakeholders to identify shared research interests and prioritise their research questions. The workshops helped to expand the community to include over 35 researchers, and established connections with over 20 stakeholder organisations. The core team have progressed the research questions identified into grant applications and PhD Studentships. Collaborations with the stakeholder network have already proved hugely beneficial for helping the community to shape their research plans, as well as providing pathways to impact further down the line. The workshops were live-scribed (see the community website) and a YouTube animation has been produced to describe their research plans to stakeholders
Going forward, the community have renamed themselves the 4M Consortium to reflect their research interests more clearly (Menarche, Menstruation, Menopause, Mental health) and are creating a new website. There are grant applications and publications planned and the community are actively seeking further funding for in-person activities.