Accelerating to Net Zero: Further, Faster, Fairer
Even before COVID-19 highlighted the need to 'build back better', the climate crisis has been the largest enduring global, anthropogenic threat to humanity. Without successful interventions dedicated to supporting transformations towards net-zero emissions, climate change will have a catastrophic effect on society.
The UK Government has committed to reducing greenhouse gas emissions to 'Net Zero' by 2050. This is a huge challenge and will require unprecedented activity and integration of UK research and innovation into all sectors of society.

Regional anchor
As a regional anchor, GW4 aims to lead the UK and the world in accelerating to net zero emissions.
We will harness our research excellence, regional assets and world-class facilities to drive innovation, forge a green recovery from COVID-19, and place our region and the UK at the forefront of global efforts to reach net zero.
We will Accelerate to Net Zero:
Further: Reaching beyond our region, beyond academia and beyond disciplines – we will collaborate with our communities, government, and industry partners to test and deliver interdisciplinary solutions scalable for the whole of the UK and internationally.
Faster: Working together will accelerate opportunities –recognising where swift but beneficial and long-lasting changes can be made.
Fairer: Developing innovative whole system solutions, with equitable approaches through co-creation.
The GW4 Accelerate to Net Zero transformational project brings together GW4 researchers, government, industry, and communities to better understand the challenges and priorities faced by different sectors in our region, and identify opportunities to collaborate on innovative solutions.
Whole systems approach
Applying a whole systems approach, the project will focus on key themes in which GW4 has internationally competitive and complementary strength across the universities – energy, transport, land use and food.
The project's ambitious aim is to turn our GW4 region into a whole system net zero testbed, where ideas and innovative solutions can be trialled. GW4's regional diversity provides a unique opportunity to explore and test equitable transitions to net zero. Our geography covers two national governments, two health systems, includes areas with among the highest and lowest deprivation rates, and rural, urban and city areas.
As a living lab testbed for energy, transport, land use and food transitions the project will explore interdependences and opportunities that can be applied across the UK and beyond to accelerate to net zero.
Underpinning these themes is the importance of digital innovation. As a region, we have taken a leading role in developing the digital technologies that are transforming people's lives. We will continue to build on our digital capability across the region to support faster implementation of new and existing technological solutions. 
Challenge Questions
In order to answer the complex question of: 'how can society adapt to meet the urgent need for rapid and far-reaching emission reductions?' we will develop answers to questions such as: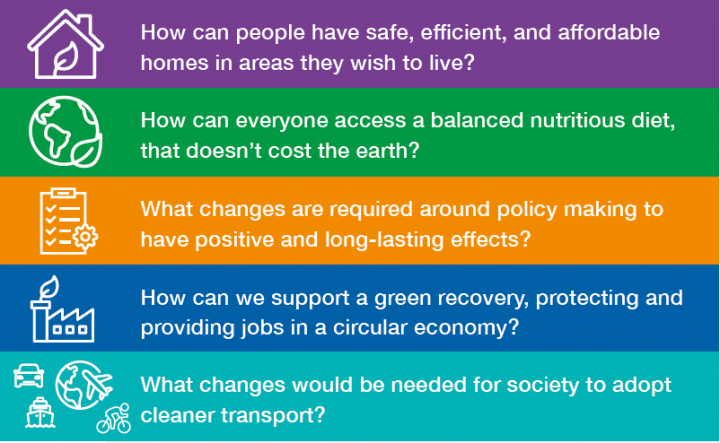 Project Team
Academic Ambassadors from each GW4 university have been identified to help initially lead and build on this vision. However, achieving and sustaining this transformational project will require the involvement and expertise of many others, from all disciplines, so we encourage all those with an interest to get in touch.
GW4 Net Zero Academic Ambassadors
| | |
| --- | --- |
| Bath: | Bristol: |
| Cardiff: | Exeter: |
University project team representatives
Dr Anne Priest (Bath)
Heather Saxton (Bristol)
Matt Boswell and Dr Bettina Bockelmann-Evans (Cardiff)
Dr Andy Richards (Exeter)
Get involved
We want to grow the GW4 Accelerate to Net Zero network and engage with academics, industry, policymakers and communities across our region and beyond.
The project will feature a series of workshops with our leading UK academics and key stakeholders from the public, private and third sector focusing on the theme areas and the social and economic implications of net zero. Together we will produce a shared vision and identify opportunities to collaborate on innovative solutions.
To find out how your research could help achieve our net zero plans, and to be part of our net zero ambitions, email: netzero@gw4.ac.uk or contact your GW4 university project team representative.
Download the GW4 Accelerating to Net Zero leaflet (.pdf)
Download the GW4 Accelerating to Net Zero brochure (.pdf)