South West England and South Wales is to become the UK's first Hydrogen Ecosystem to lead the development of low carbon energy to help reach climate change goals.
The GW4 Alliance, in partnership with Western Gateway, has unveiled a new vision for why the area is ready to turbocharge the development of a Hydrogen Ecosystem. This is accompanied by a brand new interactive online map which demonstrates the breadth and scale of hydrogen activity, and how this could power green and inclusive growth.
Low carbon hydrogen generation is recognised as a potential energy solution to help transition to net zero and tackle the global climate change crisis. Hydrogen is currently being trialled as a potential low carbon energy source to power transport, distribution and shipping needs as well as heat our homes and decarbonise industry.
Using hydrogen as an energy source has been highlighted as a key ambition of the UK Government's plans to reach Net Zero, with aims to increase production to 10GW by 2030 and the announcement of a new national Hydrogen Champion.
Universities, research organisations, businesses, industries, and local authorities across the region are leading the way in developing a hydrogen economy. By collectively harnessing the potential of hydrogen our region which includes urban, rural and coastal areas, we can become a testbed for the rest of the UK.
News of the launch of the Hydrogen Ecosystem was welcomed by the Rt Hon. Greg Hands MP, Minister of State for Energy, Clean Growth and Climate Change and the Rt Hon Robert Buckland QC MP, Secretary of State for Wales.
Greg Hands MP, Energy Minister said: "Developing a thriving UK low carbon hydrogen sector is a key part of our government's plan to build back better with a cleaner, greener energy system. It's great to see the Western Gateway leading the way, developing a Hydrogen Ecosystem to highlight investable assets, encourage collaboration and drive innovation across the many areas of our economy that could decarbonise through use of this abundant fuel.
"This pan-regional partnership between south Wales and western England is a key part of our plans to create growth across the union whilst working together to reach net zero. I look forward to working with them to help reach our climate change targets and capitalise on their ambition to build a Green Energy Super Cluster."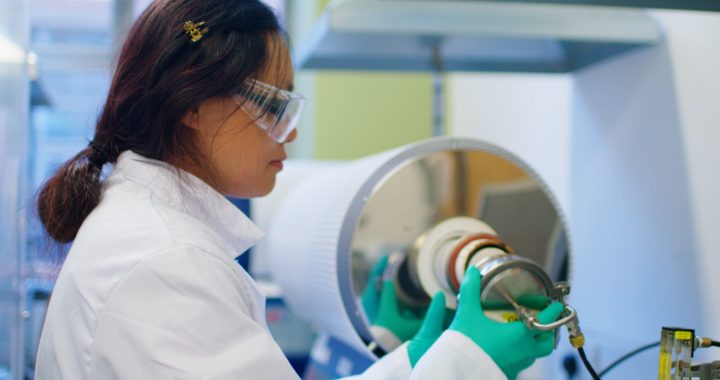 The Western Gateway Partnership represents the economic powerhouse of South Wales and Western England whilst the GW4 Alliance brings together the universities of Bath, Bristol, Cardiff and Exeter. Both are working together to convene expertise from across the area to improve collaboration, share solutions and raise awareness of the level of activity on a global stage to attract investment.
Robert Buckland MP, Secretary of State for Wales, said: "South Wales and Western England are already leading the way in developing Hydrogen as a clean fuel to help the world decarbonise to reach Net Zero. Through the Western Gateway Partnership, this new Hydrogen Ecosystem is helping to bring together the best of what these areas have to offer across the wide range of potential uses and helping to supercharge this work to meet the challenges we face."
Professor Lisa Roberts, Chair of GW4 Council and Vice-Chancellor and Chief Executive at the University of Exeter, said: "Tackling climate change and accelerating to net zero requires innovative, whole system solutions. Our academics are at the forefront of new and innovative research, from hydrogen storage batteries to cleaner, smarter propulsion systems.
"Working closely with the Western Gateway, GW4 universities are primed and ready to harness our specialist expertise, regional assets and world-class facilities to help develop and deliver a thriving hydrogen ecosystem for the South West and South Wales area."
Katherine Bennett CBE, Chair of the Western Gateway Partnership, said: "From Swansea to Swindon, the Western Gateway has been leading the way in developing hydrogen as a clean energy source to power our future economy. Hydrogen could provide a solution for many of the persistent challenges we face in trying to decarbonise our global energy system.
"By launching this new Hydrogen Ecosystem, our partnership is creating a mechanism to encourage collaboration across industry to ensure we are turbocharging the development of this clean energy to bring it to the market.  We want to send the message that investing in the Western Gateway area gives you access to the wide range of industries and avenues to international trade needed to bring hydrogen use into the mainstream."
Access the Hydrogen Ecosystem brochure here and the interactive map here.
Find out more about the GW4 Accelerating to Net Zero transformational programme.