Back to news
Climate Assembly UK gives mandate to policy-makers to take bold action on climate change
---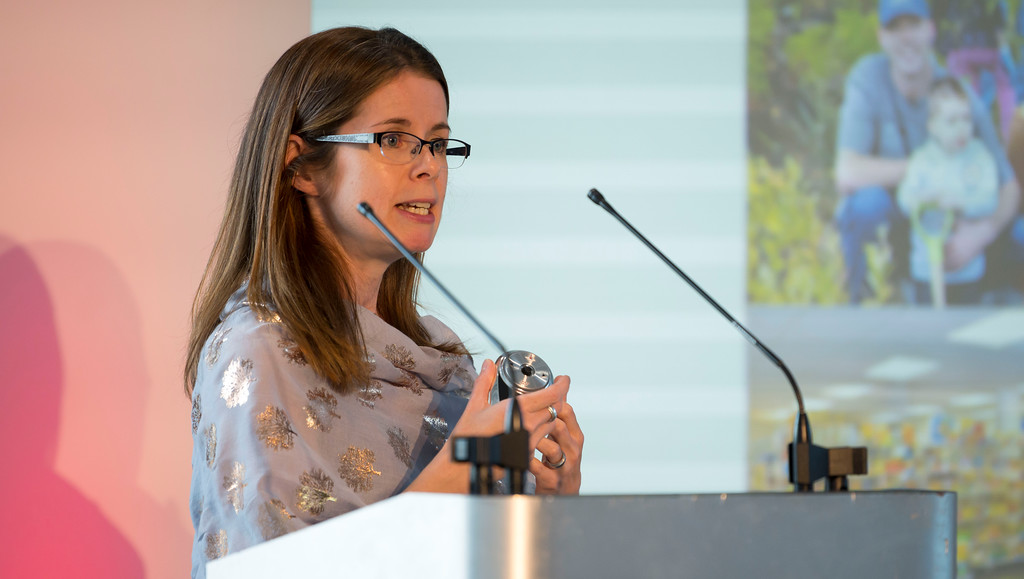 Professor Lorraine Whitmarsh is an environmental psychologist, specialising in perceptions and behaviour in relation to climate change, energy and transport, based in the Department of Psychology, University of Bath. She is also Director of the ESRC-funded UK Centre for Climate Change and Social Transformations (CAST) based at Cardiff University. As one of the expert leads for the Climate Assembly UK, Lorraine discusses the importance of the Assembly's findings and their impacts for society.
This month saw the launch of the report from first UK-wide citizens' assembly on climate change, Climate Assembly UK. The report is significant because it gives a clear mandate to policy-makers for bold action to tackle climate change, but also provides insights into which net zero scenarios and policies the public supports – and, crucially, why.
Citizens' assemblies bring together people from all walks of life to discuss important issues, and have been used all around the world to help shape the work of governments. Climate Assembly UK was commissioned by six Select Committees of the House of Commons to look at how the UK should reach its legally-binding target of net zero emissions by 2050, because of the impact these policy decisions will have on people's lives. The 108 Assembly members were representative of the UK population in terms of demographics, geography, and levels of concern about climate change. They attended three weekend meetings in-person, and then three online (due to COVID-19), listening to and questioning a range of speakers who gave evidence about climate change and policies to help reach net zero, discussing and deliberating the issues in-depth, and then making their recommendations. The report contains over 50 specific policy recommendations as well as principles and pathways for reaching net zero, covering how we travel and heat our homes, what we eat and buy, how we generate our electricity, land use, greenhouse gas removals, and green recovery from COVID-19.
The report provides a wealth of insights and detail about public preferences for reaching net zero across these wide-ranging topics, but there are some key themes which consistently reappear. These include: fairness (i.e. that different income groups, sectors and regions should not be negatively impacted by or left behind in a net zero transition);  taking advantage of co-benefits of decarbonisation for communities, health, ecosystems, and the economy; maintaining freedom and choice where possible supported by better information and education; and consistent, accountable and strong leadership from government and a cross-party approach to urgent and long-term change. Crucially, they felt responsibility for reaching net zero should be shared across individuals, companies and government. They accepted lifestyle change was a key part of reaching net zero, but also felt this should be supported by changes to products, services and wider infrastructures. For example, an overwhelming 96% of Assembly members 'strongly agreed' or 'agreed' that as lockdown eases, government, employers and others should take steps to encourage lifestyles to change to be more compatible with reaching net zero.
I was one of four expert leads who supported the Assembly's design and delivery. Colleagues from fellow GW4 institution, the University of Bristol, were also involved as part of the team of expert speakers and academic advisors. GW4 researchers have already been instrumental in identifying climate change tipping points and the GW4 Alliance plus its newly formed GW4 Climate Alliance is uniquely placed to help address the global challenge of climate change, due to both our regional ecosystem and the complementary critical mass of expertise across the GW4 institutions.
Throughout the process, I was incredibly impressed by how engaged Assembly members were; they took their role seriously, digesting and considering a lot of information, and asking incisive and pertinent questions. This is one way in which citizens' assemblies are different to other forms of public opinion elicitation. Whereas public surveys or even focus groups (typically used to provide a gauge of public opinion) draw on respondents' top-of-mind associations and heuristics, deliberative processes like citizens' assemblies seek to elicit informed and considered public opinion about the conditions under which diverse publics will or will not support different policy options (e.g., protecting the vulnerable, mitigating technological risks), and the principles underlying these decisions (e.g., fairness, leadership). They thus provide unique insights into public perspectives on policies, which draw on individuals' lived experiences and their deliberation over the trade-offs associated with alternative policies. As such, they provide an important complementary source of evidence to inform policies, along with technical assessments, that can ultimately improve the quality of decision-making. Not only this, involving publics in decision-making strengthens its legitimacy and provides a strong mandate for policy-makers to take action, which many politicians had previously felt they lacked. We also know public support for policies is strongly predicted by perceptions of fairness; and part of this fairness is procedural (i.e., involving those who will be affected in decision-making). So, building climate change policy on a foundation of public participation will improve the chances it will be accepted by citizens.
The reception of the report has been overwhelming – between the expert leads, Parliamentary leads and Assembly organisers, we have delivered dozens of briefings and media interviews – and there has been broad support for the Assembly's recommendations across the political spectrum. This is very encouraging because many of the Assembly's recommendations go significantly beyond current government policy (e.g., an earlier shift to electric vehicles, lower automotive and aviation growth, and a greater reduction in meat and dairy consumption) consistent with much expert evidence on what is required to reach net zero. This warm cross-party reception is perhaps unsurprising given the composition of the Assembly reflected the full diversity of the UK public and citizens' political views. Still, it is unusual in discussions about climate change policy, which have historically been politically polarised in several countries including the UK. Identifying solutions which are carefully considered and do not alienate large sections of society is critical for moving forward rapidly in reaching net zero. It is also encouraging that the government's response to the Assembly's report has included a commitment to 'greater citizenship involvement around climate change and net zero'. Assembly members were keen that more community engagement should happen on decision-making and delivery of climate change policy, and this is something which local councils should heed if they want to develop socially-robust and effective interventions to deliver net zero.