Future research leaders selected for Crucible 2019
January 10, 2019
30 researchers from across the GW4 Alliance (Bath, Bristol, Cardiff and Exeter) have been selected to take part in GW4 Crucible 2019. Now in its third year, the programme provides hands-on training and mentoring to develop collaborative research leaders of the future.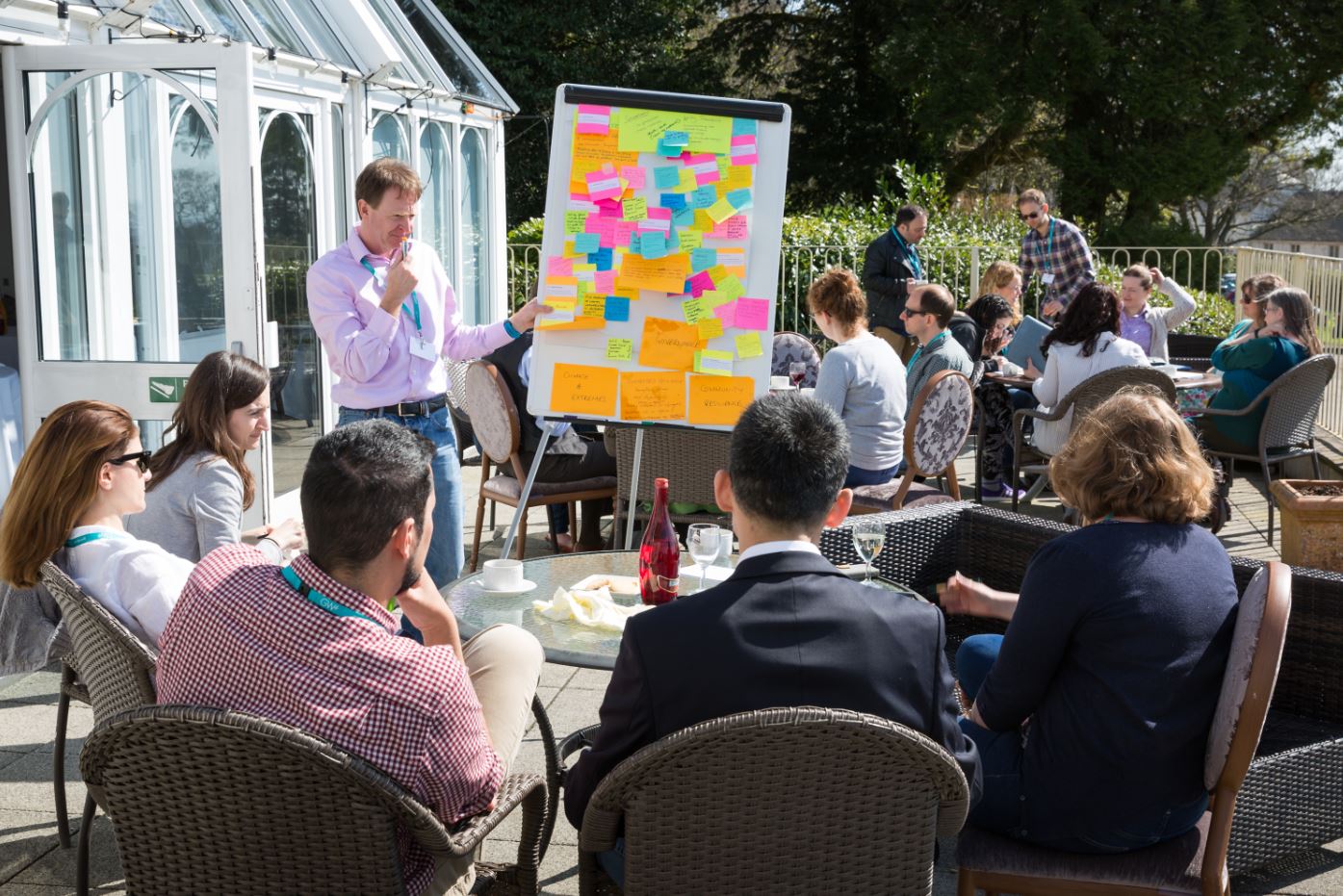 This year's theme is Digital Innovation, one of five priority areas for the research alliance as outlined in the GW4 Vision. Participants are encouraged to explore interdisciplinary and collaborative approaches to research and successful members of the 2019 cohort cover a range of disciplines, from medicine to engineering to psychology.
The Crucible 2019 programme consists of three residential, 2-day workshops known as 'labs' which include interactive workshops, guest speakers, talks and activities. Those who take part in the programme benefit from career development skills, networking opportunities, creative development, enhanced visibility with senior academic staff across GW4 and beyond, and increased understanding of policy impact and public engagement.
Previous Crucible participants include Dr Des Fitzgerald, Cardiff University, who has since been selected as a New Generation Thinker by the Arts and Humanities Research Council (AHRC). Fellow inaugural member Dr Lucy Selman, University of Bristol, received an NIHR Career Development Fellowship in 2018 and believes being part of GW4 Crucible helped contribute knowledge and confidence to achieve this.
GW4 Crucible 2018 alumni, Dr Kelly Thornber, University of Exeter, said: "The Crucible has been great for introducing me to people in different disciplines who work on a similar topic, but whose work I would otherwise not really know about. I now have a better understanding of their areas of research, which has undoubtedly opened my eyes to the wider possibilities of my work, and I look forward to working with them all in the years to come. Further, having recently returned to academic research following an 8-year career break, the Crucible has been instrumental in giving me the confidence to move forward and believe in myself as a potential future leader, and has developed my skills in increasing the impact of my work for maximal chances of future success."
GW4 Director Dr Sarah Perkins said: "We are delighted to launch Crucible 2019's programme focusing on Digital Innovation. As a region, we take a leading role in developing digital technologies including our high-tech digital excellence in microelectronics, quantum engineering, cyber security and virtual reality. GW4 Crucible demonstrates the value of bringing together researchers from across disciplines and institutions to enhance leadership skills and develop new collaborations. We welcome our new cohort and look forward to sharing their successes over the coming months."
Find out more about the GW4 Crucible programme, meet the successful researchers taking part in Crucible 2019 and follow their progress using #GW4Crucible on Twitter.
GW4 Crucible has a rich legacy including new research communities and improved career prospects for participants. Discover what all our Crucible Alumni are up to now.