Future researchers selected to explore the power of digital
January 26, 2023
Researchers from across GW4 (Bath, Bristol, Cardiff and Exeter) have been selected to take part in the GW4 Crucible 2023 programme, which provides hands-on training and coaching to develop collaborative research leaders of the future.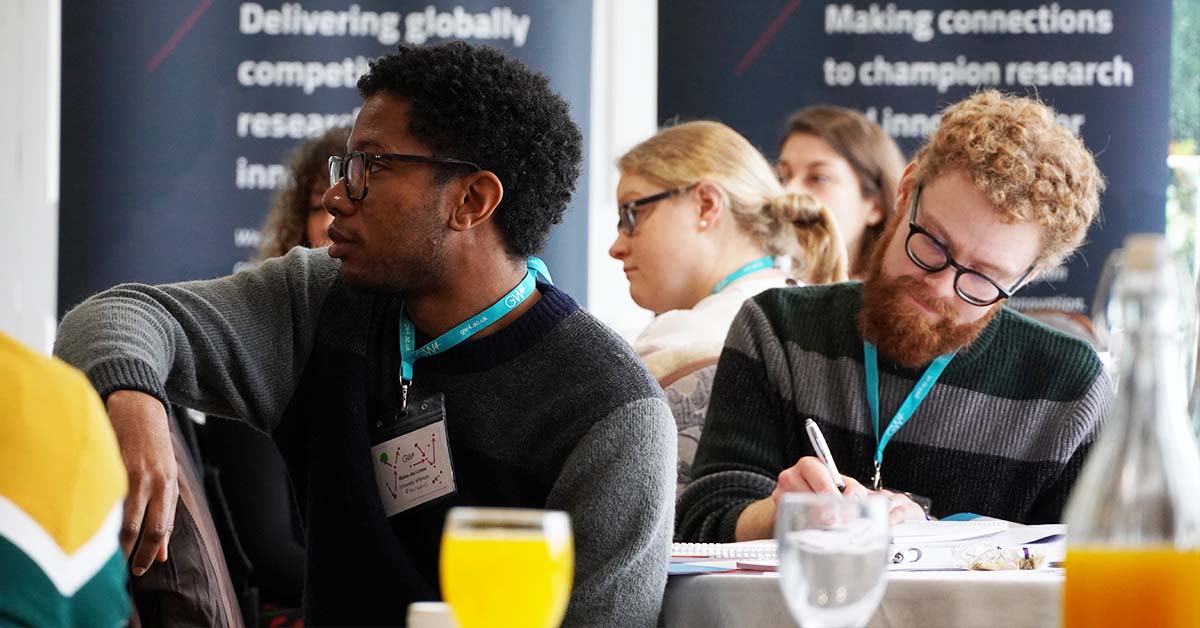 This year's GW4 Crucible theme is 'Our data and digital world – opportunities for transformative interdisciplinarity'.
Data and digital technologies impact all our lives, from censuses and smartphones to cyber security and policy making. It has the power to transform our world with smart  agriculture, climate modelling, disease prediction, digital medicine and more. However there is also an ethical conflict between data exploitation and fundamental human rights such as privacy and anonymity.
This year's 30 successful researchers have a broad range of interests and expertise including computer science, geography, politics, economics and psychology. GW4 Crucible provides an opportunity for them to come together to generate innovative, multifaceted responses that harness the power of data, AI and digital approaches while challenging its misuse.
Participants will take part in a hybrid programme which will include two in-person residential labs and four online masterclasses. They will benefit from career development, creative skills development, networking opportunities, and enhanced visibility with senior academic staff and sector leaders across GW4 and beyond. At the end of the programme, they will also have an opportunity to compete for seed funding to kick start their collaborative interdisciplinary project ideas.
To date, GW4 Crucible has supported over 180 early career researchers, and provided over £65K of seed funding. Several participants have also gone on to successfully apply for initiatives such as the New Generation Thinkers scheme and the UKRI Future Leaders Fellowships scheme.
GW4 Director, Dr Joanna Jenkinson MBE, said: "The GW4 Crucible programme demonstrates the value of bringing together researchers from across disciplines and institutions to develop new approaches to global challenges, forge collaborations and enhance leadership skills.
"I am very impressed by the breadth and depth of expertise in this year's cohort and look forward to seeing their innovative ideas and further successes. As a region, we have taken a leading role in developing the digital technologies that are transforming people's lives. We will continue to build on our digital capability to harness the power of data and digital technologies and the interaction between people and technology for socio-economic impact".
Meet the successful researchers taking part in Crucible 2023 and follow the programme on Twitter with the hashtag #GW4Crucible.