GW4 Alliance appoints new interim Director
November 16, 2020
The GW4 Alliance has announced the appointment of Dr Jane Khawaja, Head of Research Development at the University of Bristol, as its new interim Director. Jane will take up the post from Monday 16 November for six months.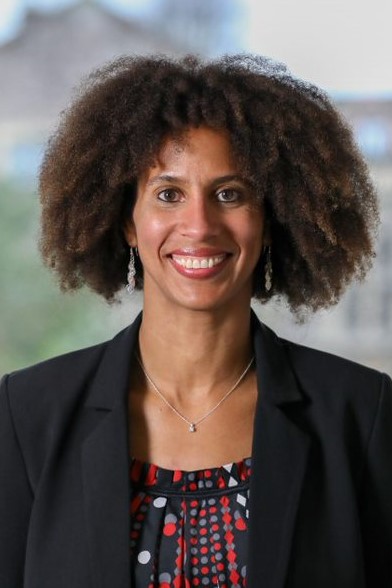 Dr Jane Khawaja led the UK-facing Research Development team at the University of Bristol and was responsible for developing and delivering the strategic agenda for research funding. Jane facilitated growth in research funding and provided expert advice on UK research funding and funders across the University. Prior to working at the University of Bristol she spent over eight years at the Engineering and Physical Sciences Research Council (EPSRC), with her last role at EPSRC as a Senior Leaders Integrator within the Developing Leaders Team. Jane has a BSc (Hons) in Physics, and a PhD in Plasma Physics from the University of Surrey. Jane has a keen interest in equality, diversity and inclusion being a member of several groups including co-chairing the University's Anti-Racism Steering Group. Jane is also a STEM ambassador and a member of Bristol City Funds Investment Advisory Committee.
Dr Jane Khawaja said: "I look forward to working with colleagues across the Alliance and cultivating new and existing partnerships to harness our collective strengths for the good of our region and beyond.
"The GW4 Alliance has a fantastic track record of delivering pioneering collaborative research and innovation, and creating the research leaders of the future. I look forward to building on this success to address regional and global challenges, including the climate crisis, antimicrobial resistance and developing GW4's response to help deliver Net Zero."
Professor Jonathan Knight, Chair of GW4 Board and Pro-Vice-Chancellor (Research) at the University of Bath said: "We are delighted to announce the appointment of Dr Jane Khawaja as interim Director of the GW4 Alliance. Jane joins us at an exciting time – our return on investment in collaborative research communities is at its highest level since the GW4 Alliance was formally launched in 2014. We have earned an international reputation for delivering high-quality doctoral training and pioneering research and are launching new research alliances in Climate and Antimicrobial Resistance.
"Jane's expertise in research strategy and funding will help us drive innovation across South West England and South East Wales, providing benefits not only to the economy and communities of our region, but also nationally, and globally.
"It is a time of major challenge and opportunity in higher education and research organisations. We look forward to Jane's leadership as we continue to harness the industrial and research strengths of our region and demonstrate beyond doubt that collaboration is at the heart of research discovery and impact."
Established in 2013 and officially launched at the House of Commons in October 2014, the GW4 Alliance brings together four leading research-intensive universities: Bath, Bristol, Cardiff and Exeter. Working with other organisations, industry, and society, GW4 aims to enhance research collaboration; address global, societal, and industrial challenges; and inform policy at national and international levels. We build research capacity, at scale, to tackle global challenges and provide a rich environment in which to develop the researchers of tomorrow. GW4 institutions currently host over 30 externally funded Doctoral Training Centres and Partnerships.
To date the GW4 Alliance has invested over £2.9m in 93 collaborative research communities, which have generated over £46m in research income. This means that for every £1 GW4 spends on collaborative research communities, GW4 captures over £15 in external research awards. Our research communities encompass a variety of research areas and have developed partnerships with over 200 external partners to undertake pioneering work, from Alzheimer's diagnosis and treatment to producing biofuels from algae. Our collaborative research strength has influenced national policy, developed world-class facilities, and provided the foundations for major research programmes tackling global challenges.