GW4 AWAY DAY
March 16, 2015
The GW4 Away Day, held on the 11th March, was attended by Vice-Chancellors, Deputy Vice-Chancellors, Pro Vice-Chancellors, directors/deans of research, heads of school/faculty or department and senior staff from the professional services.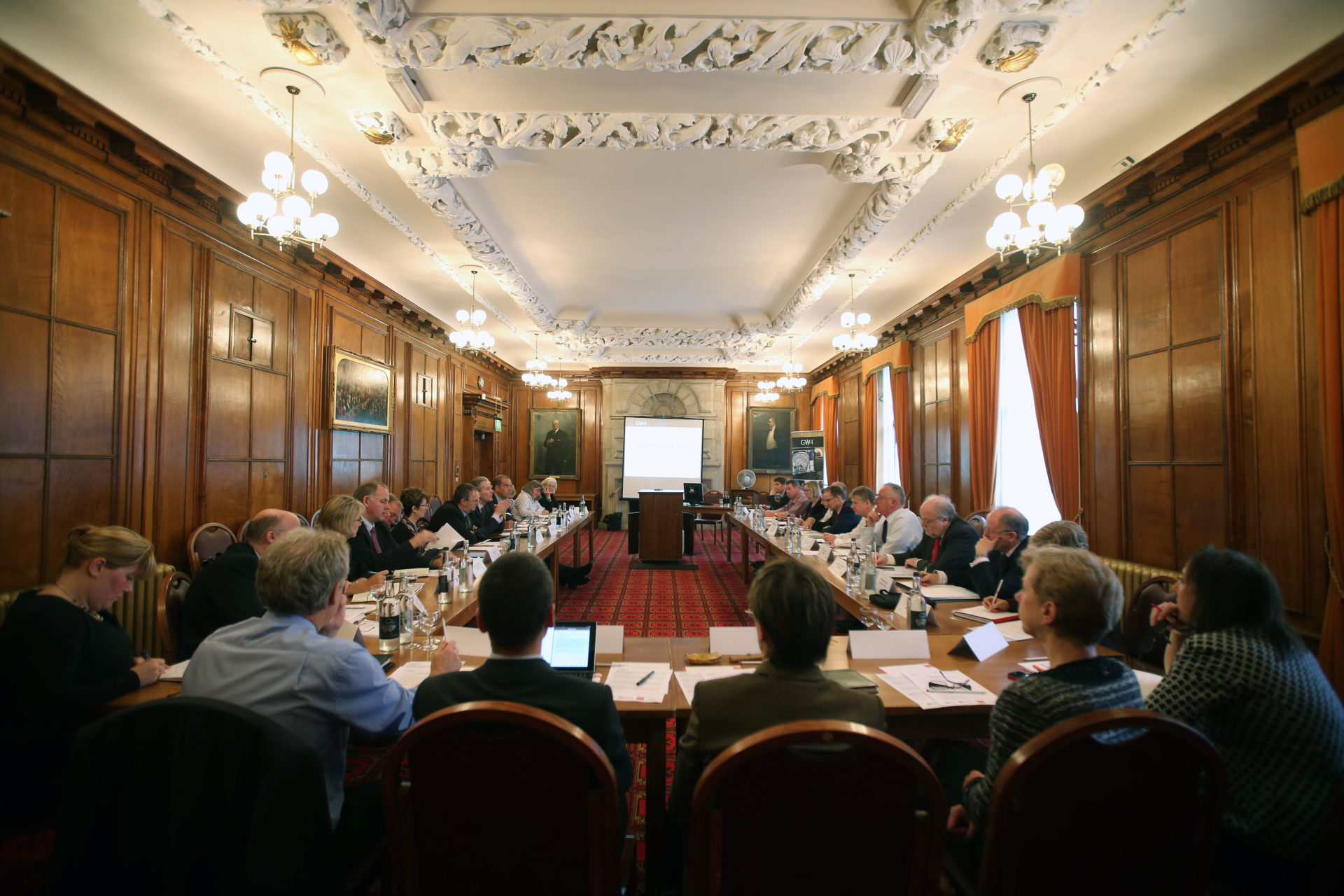 It was designed to promote discussion of the research strengths of Bath, Bristol, Cardiff and Exeter and how best to exploit them, but did much more. Attendees also discussed research funding, the increasingly important City agenda, interdisciplinary research and how to prosper in an increasingly competitive but resource-hungry world.
Held at Bristol University's National Composites Centre, part of the High Value Manufacturing Catapult, the day began with opening remarks from vice-chancellors and deputy vice-chancellors.
Professor Glynis Breakwell, Vice-Chancellor of the University of Bath, reminded colleagues of the real funding challenges ahead and the possibility of a radical restructuring of research funding. She argued that the collaborative strength of the four universities, if properly harnessed, would significantly increase the funding opportunities open to the partner universities and increase their national and international visibility.
The importance of universities in fostering strong cities was emphasised by Professor Steve Smith, Vice-Chancellor of University of Exeter. He referred to a report from the Centre for Cities which argues that the geography of natural resources no longer drives economic success. Today, it is the geography of knowledge that matters. Cities that try and hold on to past successes fail, while those that reinvent themselves prosper.
Professor Elizabeth Treasure, Deputy Vice-Chancellor for Cardiff University, stood in for Vice-Chancellor Professor Colin Riordan who was in Australia. She stressed the importance of Cardiff looking West as well as East, bringing Welsh collaborators into GW4 alliances such as the AHRC South, West and Wales Doctoral Training Partnership. She reminded colleagues that while the UK general election is now dominating headlines, elections to the Welsh Assembly will take place in 2016 followed by publication of a major review into Higher Education funding in Wales.
Bristol's Vice-Chancellor, Professor Eric Thomas, talked of the significant expansion of universities within the M25, with UCL, Imperial and King's College, London all buying new sites. He said the South West must promote its strengths and successes to make sure that it stays on the political and funding agenda.
Reports were also received from the four workstreams. The slides from all these presentations are also available:
Shared Research Infrastructure
Building Capacity and Developing People
Building Communities
Communications and Connectivity
The afternoon saw discussions on six academic areas. These were: aerospace; creative economy; data science; life sciences; social sciences; and sustainable futures.
Summing up the discussions, Professor Guy Orpen, Deputy Vice-Chancellor at Bristol and chair of the GW4 Board, said that a clear message had emerged that GW4 should consider a "challenge-led" approach to assessing its strengths. This would involve mapping potential areas of collaboration against funding priorities — themselves dictated by the major "challenges" of our time. He also highlighted calls for more events, described as "intermediary" events, where colleagues could probe these areas of potential collaboration in greater detail. This more "top down" approach would continue to be balanced by the resource going into GW4 collaboration lifecycle, initiator and accelerator funds. These allow new communities to develop from the ground upwards.