Back to news
GW4 Crucible seeks future research leaders with interest in health inequalities and social justice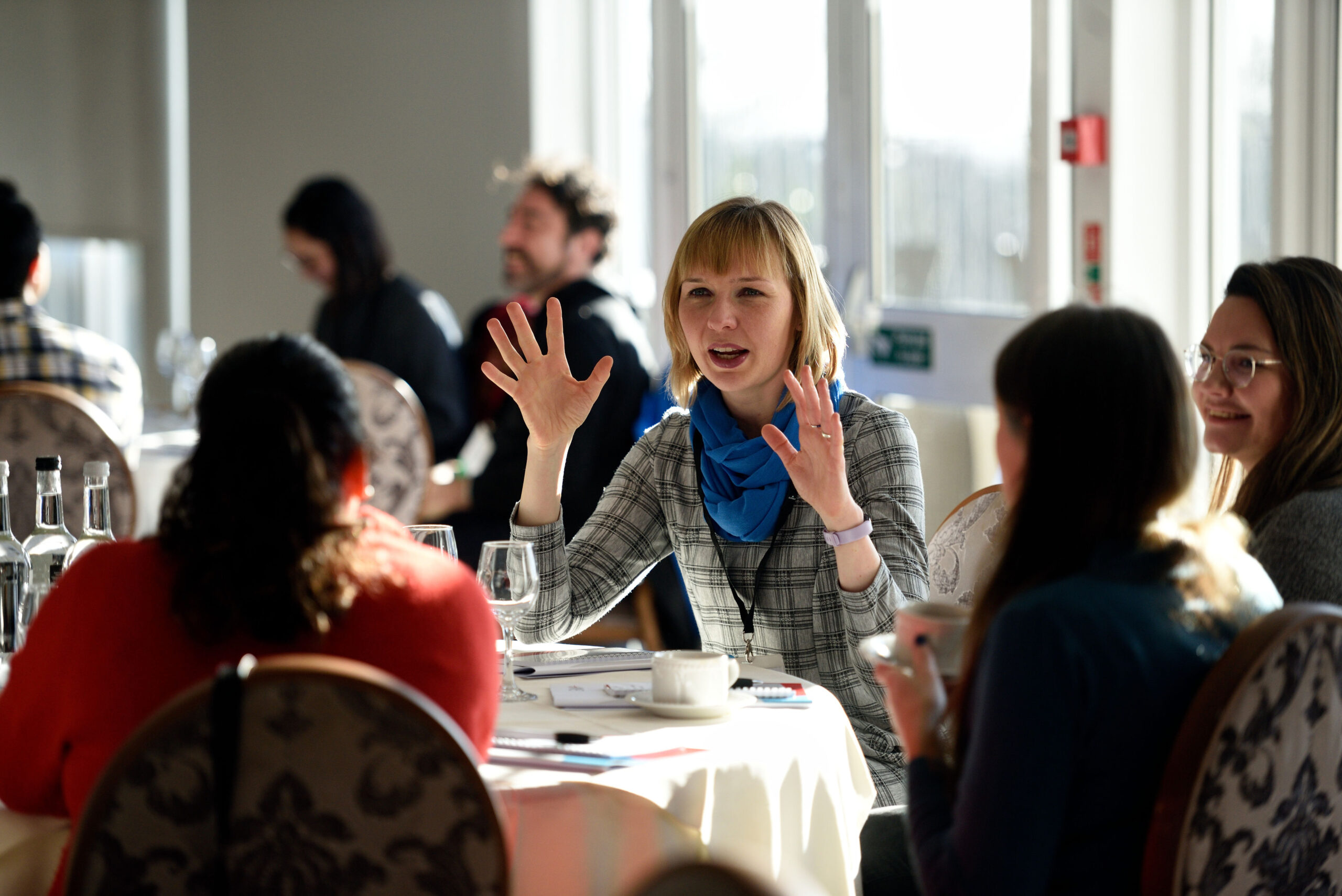 GW4 Crucible 2024 is now open for applications and offers the opportunity for researchers from radically different disciplines to come together to generate innovative, multifaceted responses to global challenges.
The GW4 Crucible programme brings together 30 competitively selected future research leaders to explore how they can enhance their career and increase the impact of their research by working with others across different disciplines. The theme for GW4 Crucible 2024 is 'Tackling health inequalities and driving social justice through radical interdisciplinarity'.
Health is impacted by differences in opportunities emerging from where we are born or work and further shaped by our lived experience in regards to racial and ethnic background, disability, sexuality and gender, as well as socio-economic factors including housing quality and access to care.
COVID-19 shone a light on the health and wider inequalities that persist in our society. Prior to 2020, in both the South West of England and Wales, approximately one in three children lived in a low-income household. Poverty, deprivation and hunger have since increased following the pandemic and the cost-of-living crisis while the effects of climate change on health are already being felt by marginalised urban, rural and coastal communities.
GW4 Crucible enables conversations and collaborations between future research leaders across a broad range of disciplines. The programme facilitates a radical interdisciplinarity that leverages the combined experience of engineers to sociologists, clinicians to historians to generate comprehensive, multifaceted and interdisciplinary approaches to tackling health inequalities that will lead towards creating a fairer, just society for all.
Dr Deborah Brewis, Senior Lecturer at the University of Bath and member of this year's Crucible cohort, said: "I would definitely encourage others to apply for GW4 Crucible, it's a fantastic opportunity to work with colleagues from different disciplines and also reflect on your own career and what you want to achieve. We don't get the chance much day-to-day to meet people outside of our departments, but it's essential because the big problems that we face now and in the future aren't going to be solved within one discipline."
The hybrid programme consists of in-person residentials and online masterclasses, during which the researchers explore working in a radically interdisciplinary and collaborative way and have the chance to connect with expert guest speakers, enhancing their professional networks and visibility.
GW4 Alliance Director, Dr Joanna Jenkinson MBE, said: "GW4 Crucible is a unique programme providing researchers an excellent opportunity to consider new approaches to their research and its impact, enhance their leadership potential and career development, and to network with peers and experts from across GW4 and beyond. This year's theme is in keeping with our strategic research priorities and our commitment to tackling health disparities and inequalities. I look forward to meeting the successful new cohort and seeing how their interdisciplinary research projects and ideas develop."
Following GW4 Crucible researchers have the opportunity to apply for seed funding to support the collaborative research projects that emerge within the programme.
Applications for GW4 Crucible 2024 are now open and information and guidance about how to apply can be found on the GW4 Crucible 2024 webpage. If you are a GW4 researcher with an interest in or expertise applicable to any aspect of health inequalities and social justice, we want to hear from you.