Three generations of GW4 Generator Award research communities connect at showcase event
May 30, 2022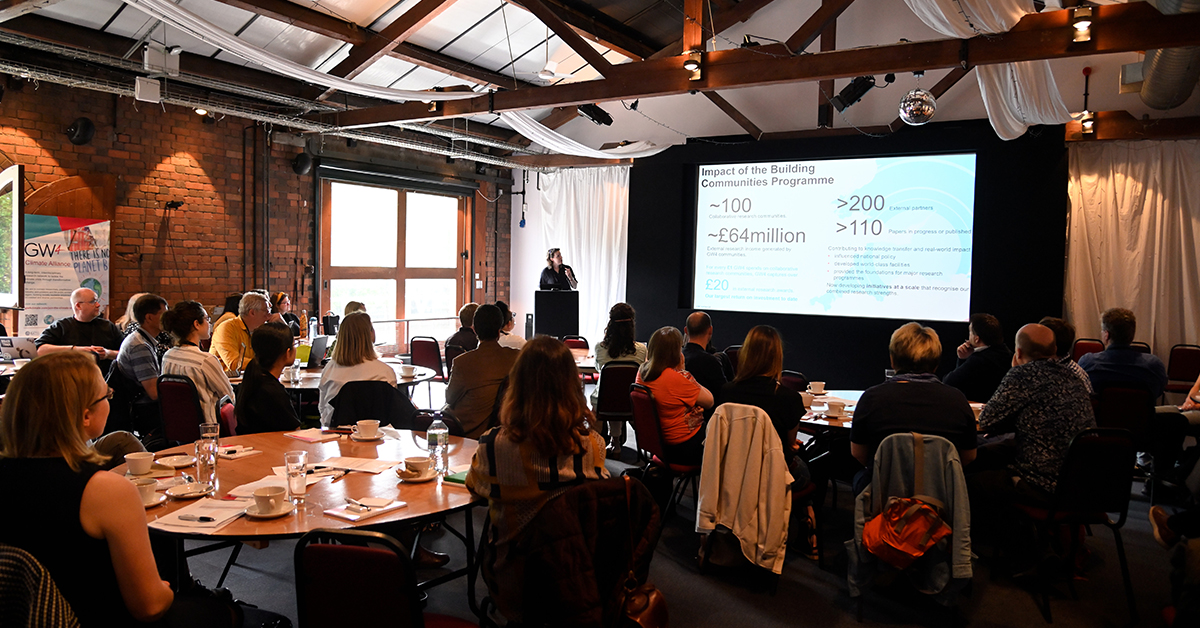 The power of interdisciplinary research collaboration took centre stage at the GW4 Generator Showcase and Launch Event, as three generations of communities came together to share their experiences and learnings.
The GW4 Building Communities Generator Award offers funding of up to £20k to enable both new and existing groups across the universities of Bath, Bristol, Cardiff and Exeter to collaborate and address new research or societal challenges.
The showcase, which took place at Bristol's Watershed last Tuesday (17 May), gave academics the opportunity to network in person – many meeting face-to-face for the first time following Covid-19 restrictions.
The event also saw the official launch of the seven GW4 Generator Award 2022 research communities. Each community delivered a short presentation introducing themselves and what they aim to achieve.
Other sessions over the course of the day included: showcases from the 2020 and 2021 GW4 Generator communities on their challenges and achievements; a panel discussion on how to build community with the funding, chaired by GW4 Alliance Director Dr Joanna Jenkinson MBE; and a series of afternoon workshops tailored to help the new 2022 Generator groups.
Community connections
Attendees said they valued hearing about other research projects, approaches and outputs, and receiving advice on how best to use the awarded funding.
Dr Asel Sartbaeva, from the University of Bath, is Principal Investigator (PI) for GWPore: Porous Materials for Energy, Healthcare and the Environment. She said: "I think of it as a sport, where you have a race and you take the baton and run, then hand it to the next person. It's a way of giving that baton to the next generation of research communities and showing what we did, so that they don't make the same mistakes and can do even better."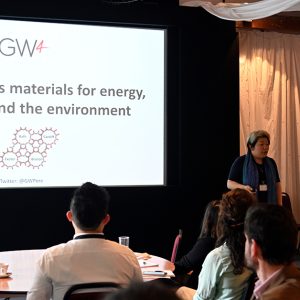 Dr Kayleigh Easey, from the University of Bristol, is involved in the research community GW4 Menstrual And Mental Health Research Community – since renamed the Menarche, Menstruation, Menopause & Mental Health (4M) Consortium. She said: "By bringing together researchers from different universities, different backgrounds, and enabling us to talk to different people, I think it massively improves any project looking to do collaborative research. Everyone involved in our project is either interested in menstruation or mental health… so coming here and being able to hear about very varied disciplines and research areas is really interesting."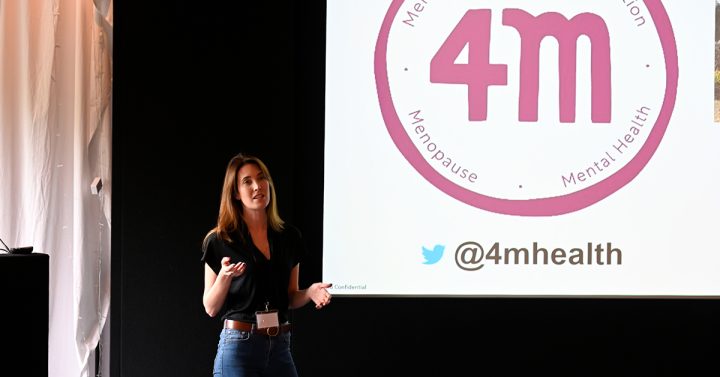 Dr David Shackleton, from Cardiff University, is PI for Rhetoric and Practices of Green Recovery in Cities. He said: "It's been great meeting different generations and different cohorts. It ends up having a bit of a family feeling; you end up passing on tips and strategies between the different groups. There's also been some really nice connections specifically in climate which is the area that we work in. There are other groups working on climate education, who are working on climate and cities, so getting to meet those other researchers has been a really good opportunity."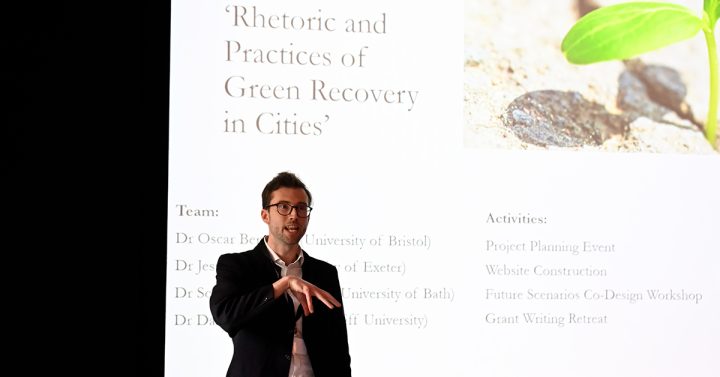 Dr Barry Evans, from the University of Exeter, is part of the research community Flood Resilience For The Transport Sector (FR-TRANS). He said: "Personally, I've enjoyed chatting with different colleagues, seeing the other research that is currently taking place. I've seen a number of research projects that are of interest to myself that share synergies with partners from my own university which I wasn't previously aware of so it's been really insightful. I want to meet up with other colleagues later to discuss some of their projects and look at the potential for future collaboration."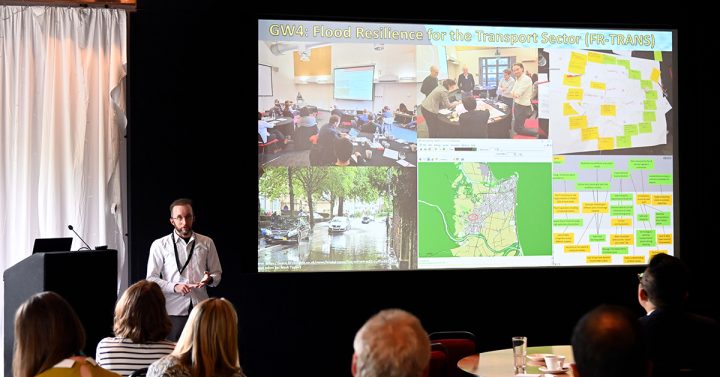 To date, GW4 has invested £3.2m in over 100 collaborative research communities which has generated a grant income of £64m – an all-time high of 20:1 return on research investment.
Reflecting on the showcase event, Dr Jenkinson said: "The GW4 Generator Award is a unique funding opportunity, with our investment helping to build research communities at scale to deliver a step change in world-class research that could not be achieved by one of the institutions alone.
"It was wonderful to see connections forming within and between cohorts, giving our new research communities the opportunity to ask questions and learn from the experiences of past awardees. Thank you to all the researchers who came and shared their experiences and we really hope this event helps our new communities achieve even greater things and make the most of their awards."