Back to news
GW4 researchers aim to improve IVF success rates with computational models, data science, and AI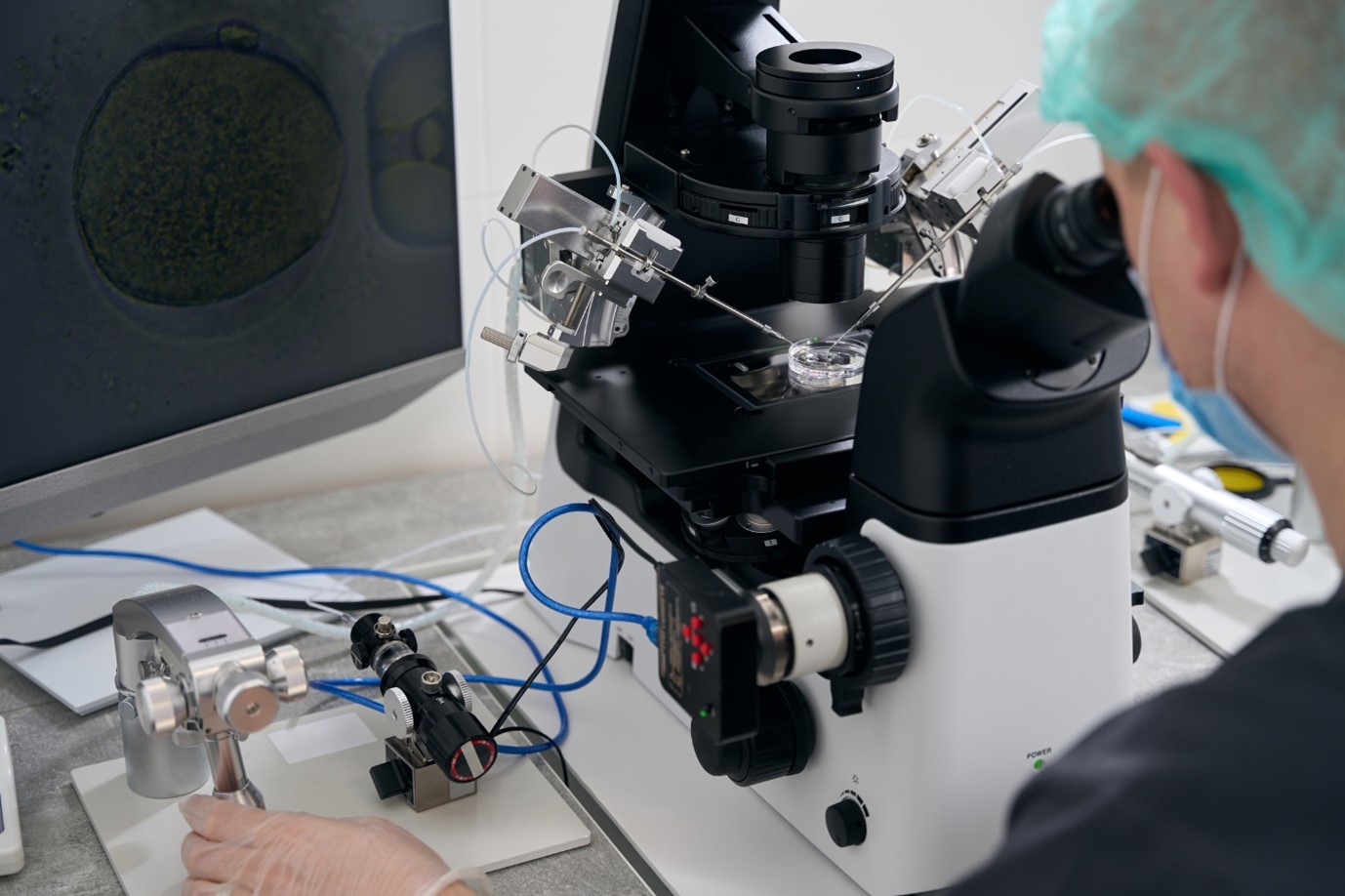 A new GW4 Alliance-funded research and innovation community aims to improve the success rate of IVF through interdisciplinary collaboration between mathematical modellers, experimentalists and clinicians, to better understand the complex biological processes involved in fertility and reproduction.
The launch of this GW4 community called "Fertility: In Vitro, In Silico, In Clinico" coincides with World Infertility Awareness Month, a campaign during the month of June to bring awareness of infertility issues to people across the globe.
The network brings together experts from across GW4 (Bath, Bristol, Cardiff and Exeter universities) as well as external partners to address multiple challenges in IVF related to global health and wellbeing, including reducing health inequalities, improving human fertility and healthcare delivery outcomes, and advancing research and innovation in reproductive medicine.
Around 50,000 people undergo fertility treatment in the UK annually, but in vitro fertilisation (IVF) can be arduous and expensive, with each round costing more than £7,000. Many patients undertake IVF treatment privately when they fall outside NHS' criteria. Worldwide, more than 2.5 million IVF cycles are performed every year. Infertility is so common that the World Health Organization has recognised it as a public health issue.
The GW4 fertility research and innovation network is led by two researchers at Cardiff University.
Dr Katerina Kaouri, joint PI and Senior Lecturer at Cardiff University's School of Mathematics, said: "It is only with interdisciplinary academia-clinic collaboration that we can hope to improve IVF rates and tackle one of the most pressing societal challenges of this century faced by the "developed" world – that of infertility. Mathematical modelling, data science and AI have only recently been employed in IVF research, but they can play a vital role in quantifying and automating clinical processes and decision-making."
Dr Thomas Woolley, joint PI and Senior Lecturer at Cardiff University's School of Mathematics, added: "There are many open questions in IVF beyond choosing the right embryo. For example, how should they be stored? How should they be transported? How do we make the practice sustainable? Because of these diverse questions GW4 and its focus on interdisciplinarity research is well set to solve many of the challenges."
Working closely with all partners, the network aims to devise a short and long-term strategy for tackling the challenges surrounding IVF in order to improve success rates, reduce cost and improve patients' wellbeing. The network is actively welcoming new network members to join from academia, clinic or industry and is holding a launch event on 29th September 2023.
This network is one of ten recently announced GW4 research and innovation communities, as part of the GW4 Building Communities programme.