GW4 showcased in Research England's Delivery Plan
June 11, 2019
UK Research and Innovation (UKRI) has published ambitious delivery plans outlining how UKRI will work with its partners to ensure that world-leading research and innovation continues to flourish in the UK.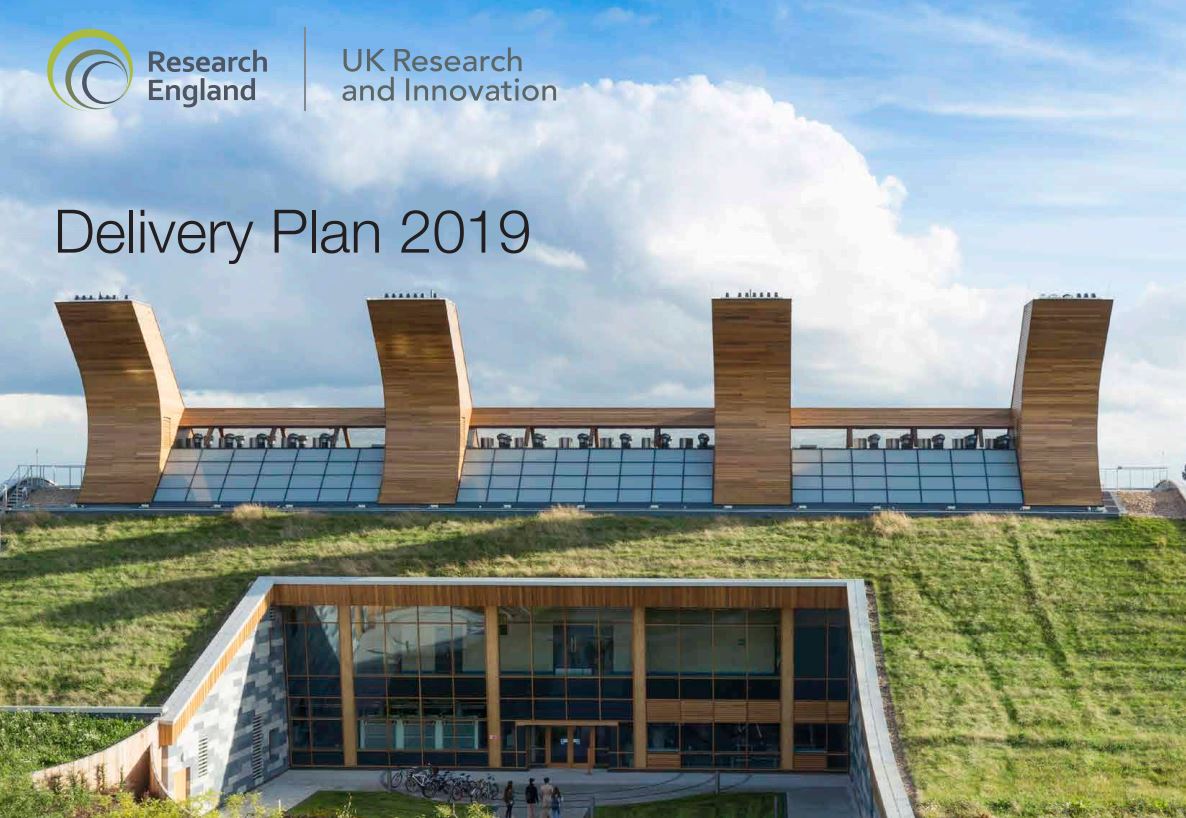 The 2019-20 plans highlight the areas of focus and key activities of UKRI's nine constituent councils and its cross-cutting themes.
Research England's delivery plan outlines how it will fund and support universities to deliver world-leading research and knowledge exchange – unlocking potential, generating impact, and meeting national priorities and global challenges.
GW4 is included in Research England's delivery plan as an example of how the research council has supported regional consortia; showcasing GW4's collaborative research and strategic institutional co-deployment of QR funding. To date, GW4 has pooled a joint investment of £2.8 million to support collaborative research activities with key stakeholders across academia, industry, third-sector organisations, local authorities and government, generating £35.8 million in external research awards, realising a return on investment of over £12 for every £1 spent on our research communities.
Research England Executive Chair, David Sweeney, said: "The partnership between universities and UKRI is at the heart of the UK's research and innovation success. Our Delivery Plan describes how Research England will have a key role, along with the other three devolved administration funding bodies, in supporting and building that partnership."
Dr Sarah Perkins, GW4 Director, said: "We are proud to be included as a case study in the 2019-20 Delivery Plan for Research England. We look forward to continue working in partnership with UKRI and all the research councils to deliver world-leading research and innovation to drive regional economic growth and solve industrial and global challenges."
The plans also detail UKRI's approach to delivering the government's target of 2.4 per cent GDP spend on research and innovation by 2027; and highlight the key initiatives established by UKRI, including the Industrial Strategy Challenge Fund, the Strength in Places Fund, the Strategic Priorities Fund, Future Leaders Fellowships and Fund for International Collaboration.
The plans were developed with input from across UKRI's research and innovation communities and build upon the Strategic Prospectus, published in May 2018, which outlined UKRI's vision, mission and values.
Read the UKRI Delivery Plans: https://www.ukri.org/about-us/delivery-plans/