GW4 Universities sign Technician Commitment
November 7, 2018
All four GW4 universities attended the Technician Commitment signatory event at the Tower of London last night (6 November).
The University of Bath joined founding signatories, University of Bristol, Cardiff University and University of Exeter, backing the pledge to support their technicians.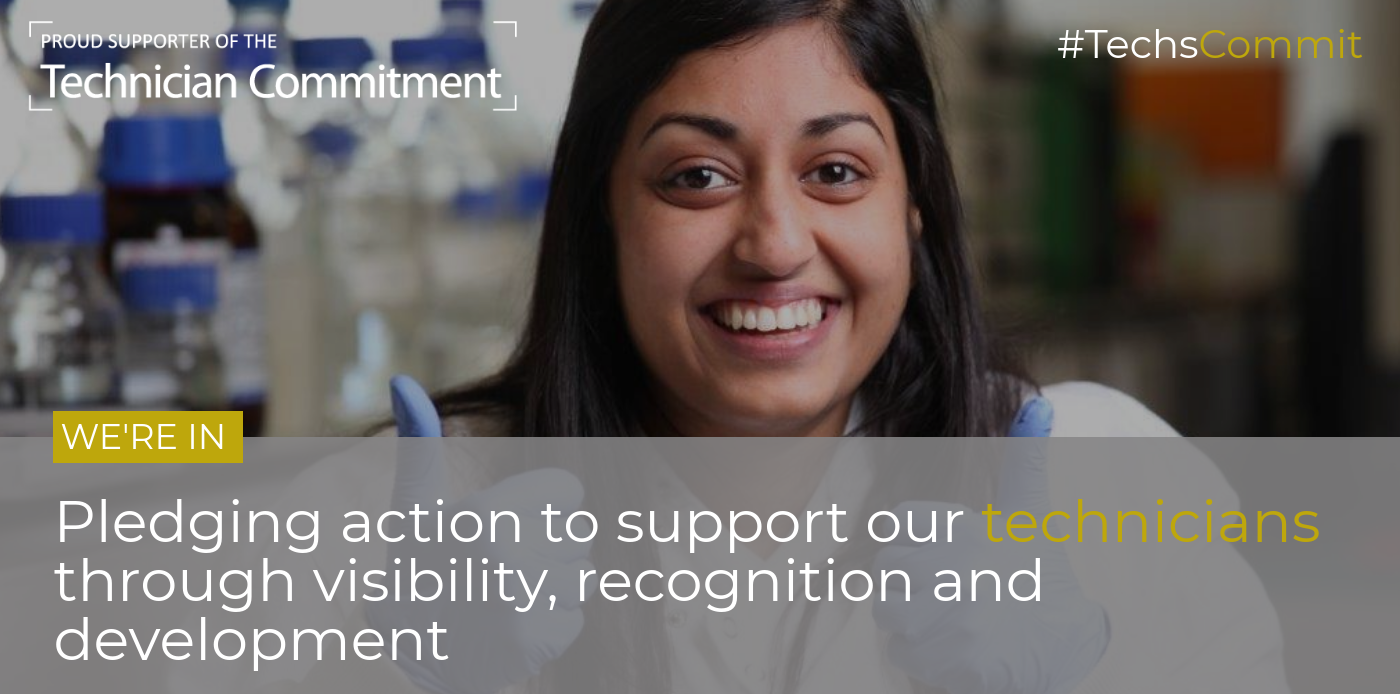 Launched last year, the Technician Commitment aims to ensure visibility, recognition, career development and sustainability for technicians working in higher education and research, across all disciplines.
One year on, Lord Sainsbury of Turville, Settlor of the Gatsby Foundation which has supported the Commitment since its launch unveiled a report laying out the key actions of the Commitment to date. The report documents key themes emerging across the sector – most notably a distinct change in culture driving the professionalisation of technician roles and formal recognition of the vital role of technicians working to enable research and teaching.
Lord Sainsbury of Turville said: "What has been achieved in just the first year has exceeded all expectations. Rather than simply getting their house in order and putting a plan together, the vast majority of early signatories have forged ahead and already made significant changes. Demonstrable progress has been achieved both within institutions and across the sector more widely."
One of the case studies within the report is from the University of Bristol which, since signing the Technician Commitment, have appointed a Strategic Technical Lead, developed a Technical Leaders Group, created new digital resources to raise the profile of technical staff and launched a new pioneering career framework.
A year after backing the Technician Commitment, signatories are required to submit a two-year action plan to the Technician Commitment steering board. Action plan activities for Cardiff University and the University of Exeter include creating a programme of events such as a Technical Staff Conference, raising the profile of the technical community through dedicated webpages, and highlighting career progression routes and opportunities.
The report received a positive reception at the Tower of London event, where a number of new signatories were also revealed including the University of Bath.
University of Bath's Pro-Vice-Chancellor (Research), Professor Jonathan Knight, said: "We are proud to be one of the 75 institutions, along with our GW4 partners, that have signed up to the Technician Commitment. This is a great opportunity for us to support a key area that will improve and safeguard vital technical skills. Our technicians are a highly valued and crucial part of the excellent teaching and research that takes place at the University of Bath, and this commitment will help the University provide the visibility, recognition, career development and sustainability they deserve."
University of Bath's Lead Technician said: "One initial outcome was a well-received week of development activities and internal networking opportunities for technical staff held in July. The University's signing of the Technician Commitment is a natural fit with this ongoing work that will build on the momentum of this initial success to develop a sustainable plan of action to address the challenges facing technicians within the University."
GW4 Director, Dr Sarah Perkins said: "We are pleased to see all four GW4 universities have signed up to this commitment. The GW4 Alliance works together to deliver globally competitive research and innovation and provides the foundations to further develop our collaborative initiatives to support the technical staff of our universities."