Back to news
NEW GW4 PROJECT AIMS TO STRENGTHEN CREATIVE AND CULTURAL ECONOMY IN SOUTH WEST AND WALES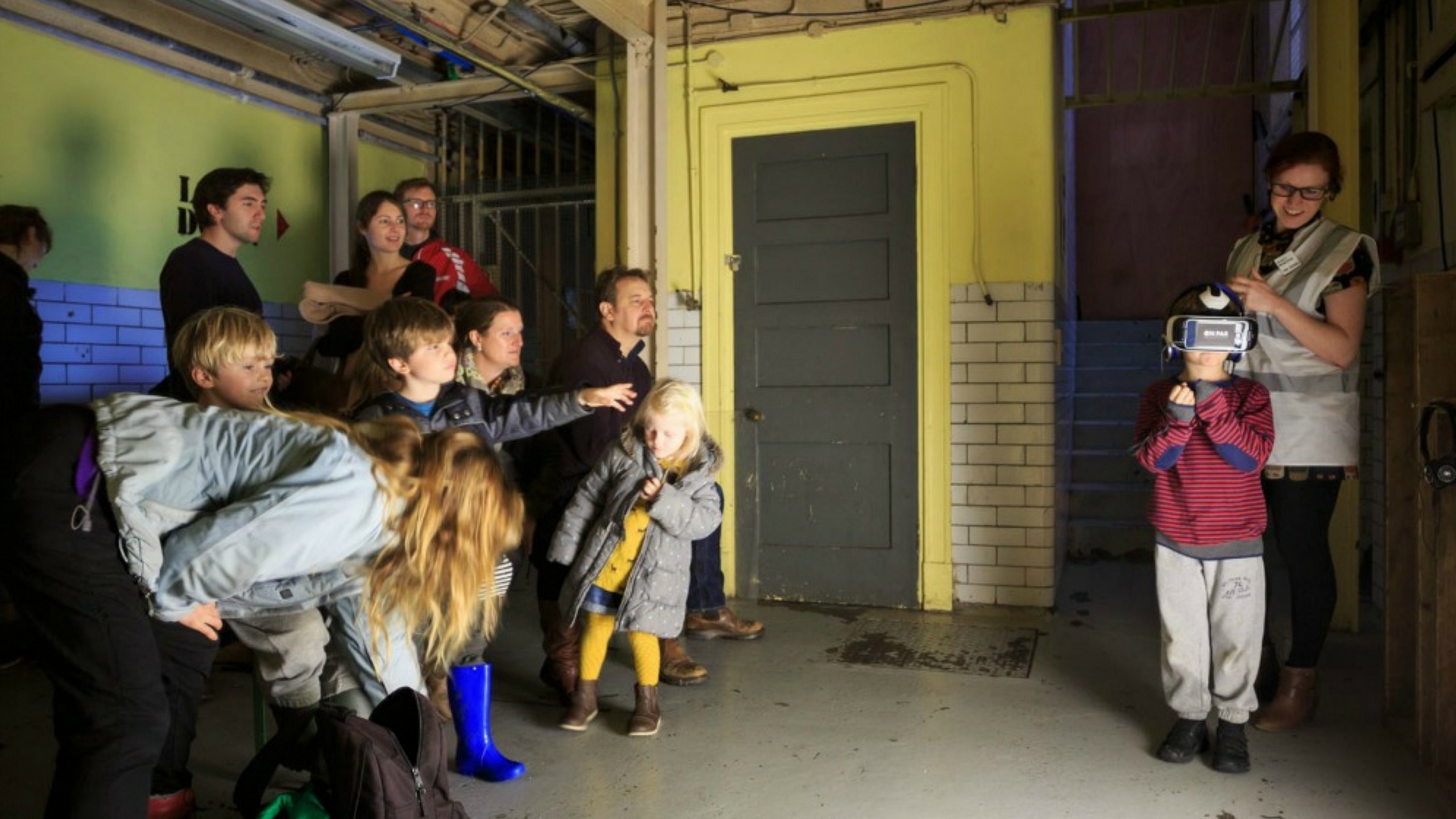 GW4 Alliance, which brings together four leading research-intensive universities: Bath, Bristol, Cardiff and Exeter, has received funding from the Arts and Humanities Research Council (AHRC) to carry out a project to encourage collaboration between universities, cultural organisations and local authorities to grow the creative and cultural economy in South West England and South East Wales.
GW4 has a strong track record of collaboration with some of the most influential organisations in the region to undertake pioneering research. This project will build on this collaborative ethos and the success of schemes in the region such as REACT, which encouraged co-production between arts and humanities researchers and SMEs.
Professor Mark Llewellyn, Director of Research at the AHRC, said: "Universities are increasingly working in formal collaborative alliances within their regions – bringing together research synergies, sharing facilities and maximising the collective strengths of institutions to take forward new research approaches. Often these arrangements are focussed on disciplines in science but the arts and humanities have a great deal to contribute, including cross-cutting research themes and innovation in sectors like the creative economy or engagement and collaborations with organisations and communities beyond the academy.
"The work Arts and Humanities Research Council has previously supported in the N8 highlighted the potential for universities in the North of England to think about the stronger role that the arts and humanities could have in the work of the consortium around specific research topics. The GW4 project allows the AHRC and the universities involved an opportunity to explore how such work might be stimulated and enhanced by encouraging researchers to lead on experimenting with possibilities and try out models that other institutions and regional groupings might also seek to employ in the future."
As part of the project, 'Bridging the Gap', GW4 will focus on the following areas: creative economy, heritage, modern languages and environmental humanities.
The project will explore the value of arts and humanities research to the regional creative and cultural economy, and the mechanisms needed to exploit this value. Researchers will evaluate existing organisations and relationships and will develop models to improve connectivity and broker new partnerships, based on the bespoke needs of each area.
Academic lead Professor Tim Cole, Professor of Social History and Director of Brigstow Institute at University of Bristol, says: "Many academics work closely with partners outside the university but rarely get the chance to stop and reflect on what they've all learnt in the process. This project provides an opportunity to do just that, as well as a chance to push things a little further by experimenting together with new mechanisms of working across the arts and humanities, heritage and the creative economy sectors which are so important to our regional economy and identity."
There is huge growth potential in the creative economy of South West England and South East Wales, where cultural connection between its cities has been described as 'strong' in a recent study by Nesta on 'The Geography of Creativity in the UK'.
Professor Dame Glynis Breakwell, Vice-Chancellor and President of the University of Bath and Chair of the GW4 Council, says: "Our region is home to a thriving creative economy which is second only to London in terms of employment and has significant research strength in the digital humanities. We are excited to build on this track record by connecting creative organisations with universities to boost our regional economy and make a more sustainable future for the arts, heritage and cultural sectors in South West England and South East Wales."
The outcome of the project will be a report that will make a series of recommendations for future research and commercial partnerships to strengthen the regional creative and cultural economy, which will be published in 2017.
Image from The Rooms, a festival celebrating the work produced by REACT. REACT was a collaboration led by UWE Bristol and Watershed, with the Universities of Bath, Bristol, Cardiff and Exeter. Photograph by Max McClure.