Professor Hugh Brady appointed as GW4 Chair of Council
December 20, 2017
Bristol Vice-Chancellor to define strategic direction for the research alliance
The GW4 Alliance has announced the appointment of Professor Hugh Brady, President and Vice-Chancellor of the University of Bristol, as the new Chair of the GW4 Council.
Professor Brady's academic career has included positions at Harvard and the University of Toronto, and he is an international authority on the pathogenesis of diabetic kidney disease. He has held several leadership roles, including as a member of Ireland's Higher Education Authority, Chairman of the Irish Universities Association and Chairman of the Universitas 21 Network of global research universities, and was appointed as the University of Bristol's Vice-Chancellor in 2015.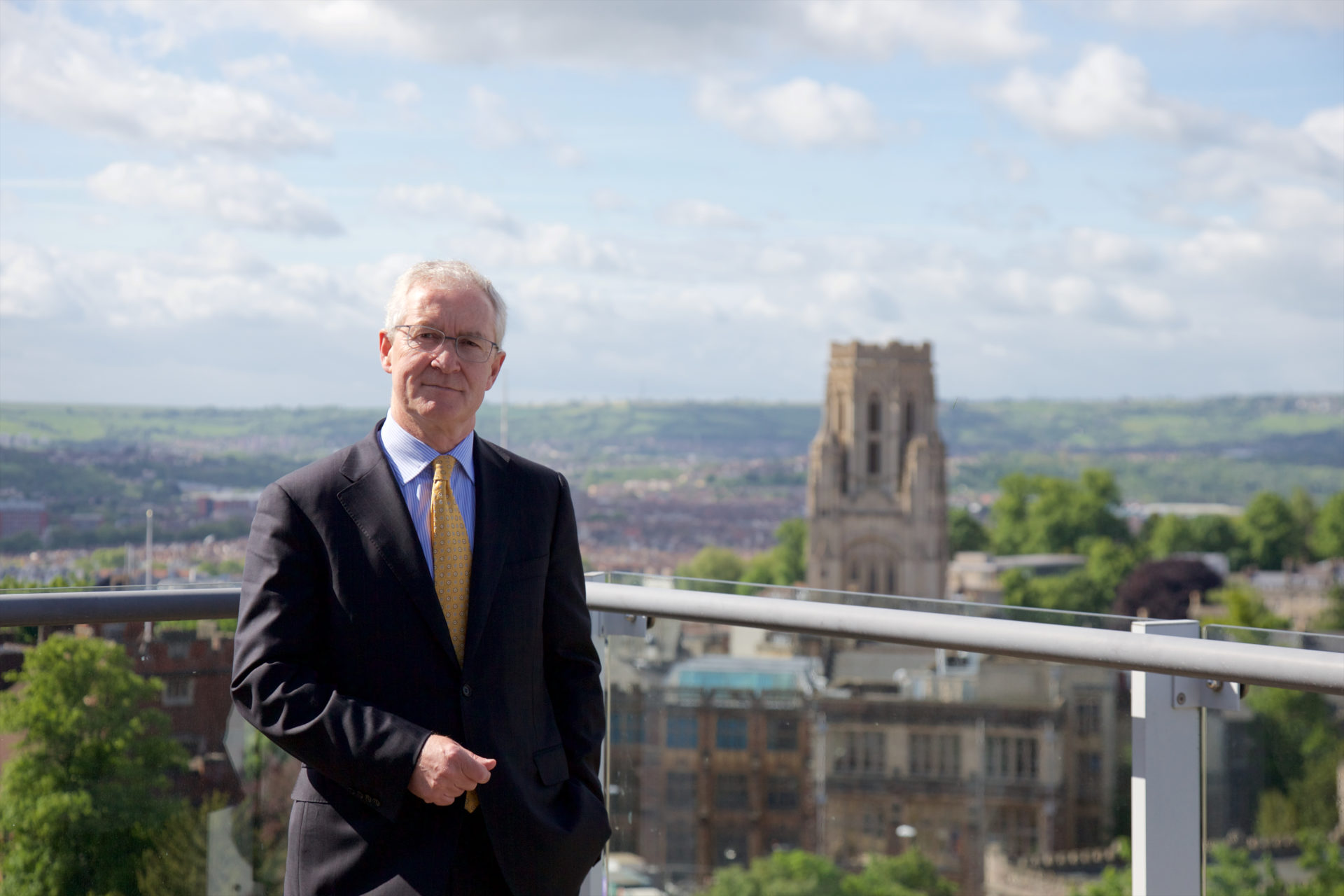 The GW4 Council provides a mandate for the Alliance and is responsible for defining GW4's strategic direction. The Council comprises the Vice-Chancellors of the GW4 universities and meets quarterly.
The appointment follows the launch of the GW4 Vision last month, which outlined how the research alliance will develop pioneering, collaborative endeavours to drive innovation and economic growth across the Great West and beyond until 2025.
Professor Hugh Brady said: "I am delighted to have been appointed Chair of the GW4 Council and look forward to working with colleagues across the alliance to champion research and innovation for our region.
"I am joining GW4 at a very exciting moment in its development, with a Director and Vision in place and plans in motion for major strategic initiatives between our world-class universities.
"GW4 generates £11.73 in external research income for every £1 spent on developing research communities across the Alliance, leads 31 doctoral training entities and demonstrates beyond doubt that collaboration is at the heart of research discovery and excellence. I look forward to building on this impressive legacy and helping to drive GW4's continued success."
Established in 2013, the GW4 Alliance brings together world-leading scholarship, infrastructure and expertise. Its collaborative research communities address major global challenges and provide innovative solutions aligned to the Industrial Strategy.
GW4 attracts the brightest and the best researchers to build a highly skilled workforce, strengthening the regional economy and addressing the UK's productivity challenge. The Alliance is also developing flagship centres of research excellence that put the Great West on the map and catalyse collaboration between GW4 researchers and beyond.