'Trouble shooters for the nation': Sir Tim Smit delivers powerful speech at GW4 Climate Alliance official launch
November 3, 2021
The GW4 Alliance (Bath, Bristol, Cardiff and Exeter universities) officially launches its new interdisciplinary climate research consortium to coincide with the start of COP26.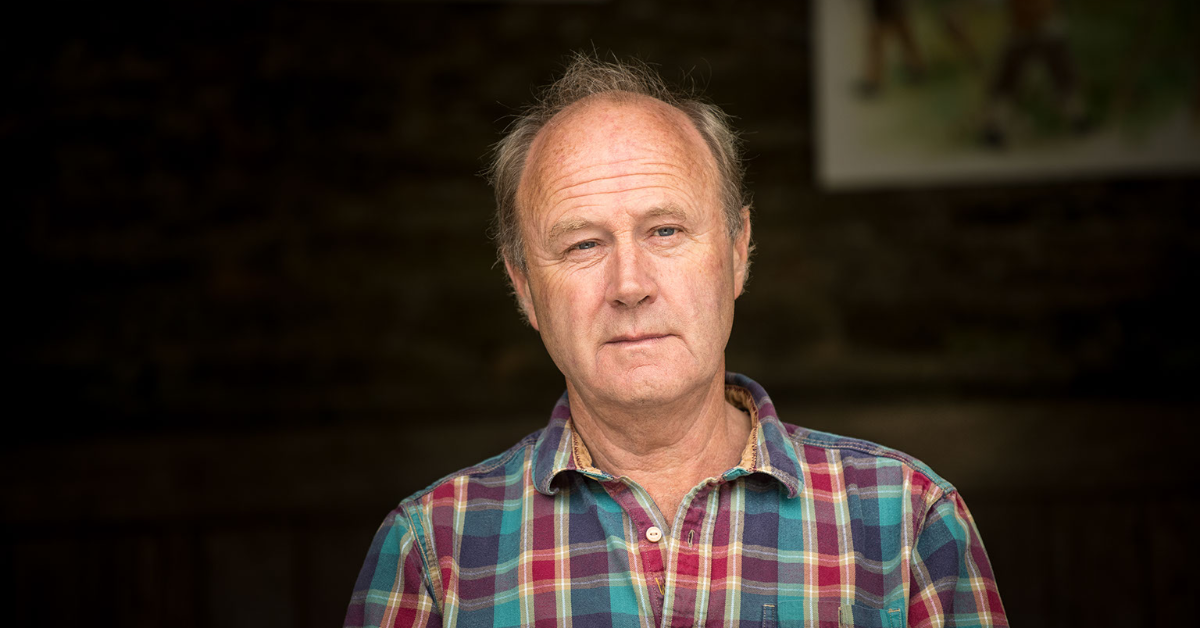 "I truly believe that by working together in revolutionary interdisciplinary ways, we can create emergence."
That was one of the messages from Eden Project Co-founder Sir Tim Smit KBE during his rousing and thought-provoking keynote speech at the official GW4 Climate Alliance Launch.
The GW4 Climate Alliance is set to support the regional response to the climate emergency, bringing together experts from across the universities of Bath, Bristol, Cardiff and Exeter. It aims to deliver world-leading climate science, help shape policy and contribute to positive and equitable social change.
Over 150 attendees joined the online event on 20 October, which showcased how the research consortium is providing an umbrella for collaborative, long-term, interdisciplinary research efforts across the four institutions.
The launch was opened by GW4 Alliance Director Dr Joanna Jenkinson MBE and Professor Jonathan Knight, Chair of GW4 Board and Vice President (Enterprise) at the University of Bath.
Breaking down barriers
"Our event today is focused on collaboration, not just within GW4 but also externally with a range of people and organisations that will have to work together to create the lasting and significant change we urgently need to save the planet," said Prof Knight in his opening address.
"For GW4, this will involve producing our research alongside communities on an equal footing and making the most of all of the resources we have in our regional ecosystem… bringing different disciplines together and breaking down barriers between them."
Delivering his keynote presentation, Sir Tim gave a rallying cry on how universities can support the move to a society that addresses climate change. He urged universities to become visionaries and to lead the way in adopting collaborative working to meet the climate emergency.
Investment should not be driven by finance and profit but for the benefit of society, Sir Tim said as he called on GW4 researchers to "start to see themselves as being the trouble shooters for the nation".
"I think the skill of GW4 is to treat this research alliance not as a normal research program, but as the beginning of a huge adventure to transform our country," Sir Tim added.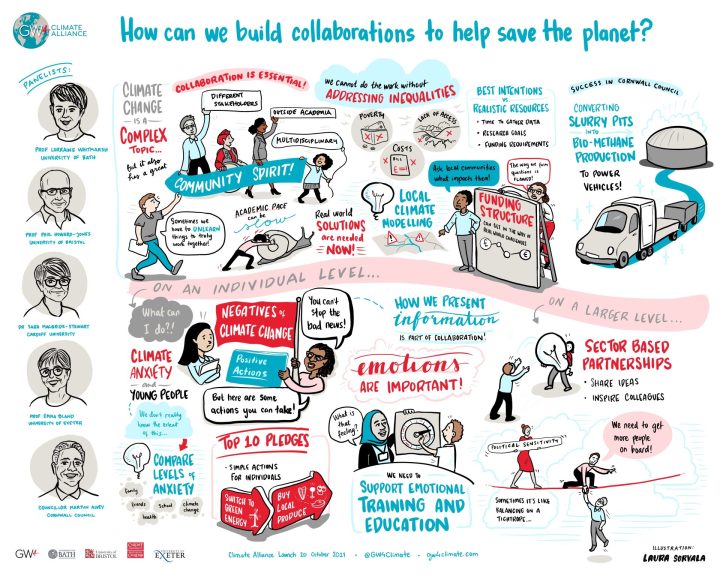 Professor Philip Taylor, University of Bristol Pro Vice-Chancellor for Research and Innovation, then chaired an expert panel discussion on how universities can build regional collaborations to help save the planet.
The panellists to participate were: Professor Lorraine Whitmarsh (University of Bath); Prof Paul Howard-Jones (University of Bristol); Dr Sara MacBride-Stewart (Cardiff University), Prof Emma Bland (University of Exeter); and Councillor Martyn Alvey, Portfolio Holder for the Environment and Climate Change at Cornwall Council.
The session included discussions on the opportunities and challenges of collaborative research, research funding models, and the benefits of engaging with businesses, community and policy makers in order to find potential solutions.
Call for action
This was followed by a showcase of the Alliance's diverse portfolio of collaborative climate research and innovation, chaired by GW4 Climate Alliance Co-Chair Prof Mike Bruford (Cardiff University) and led by GW4 early career researchers.
The event ended with a powerful closing speech by GW4 Climate Alliance Co-Chair Prof Marcelle McManus (University of Bath) who called for words to be put into action: "Let's challenge ourselves, let's challenge each other, and let's be better."
"We should be ashamed of the position we're in, we need to do better," Prof McManus said. "We can't use the same thinking that got us here… we have to be more diverse in our thinking and being."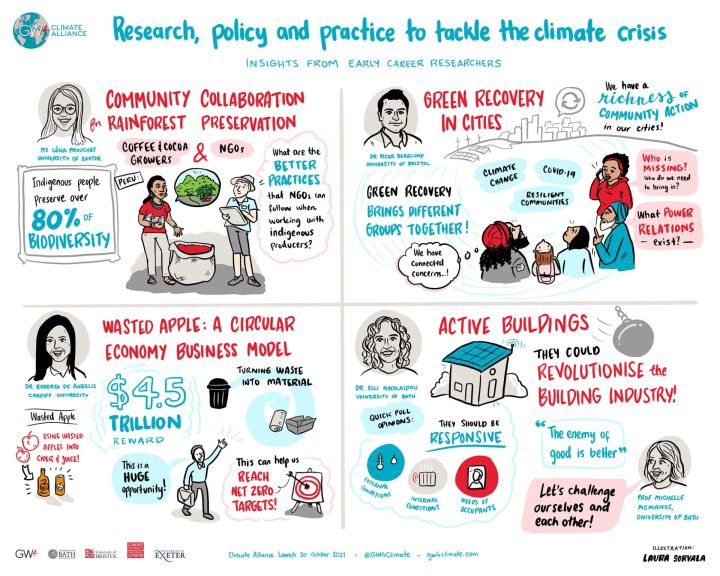 Speaking after the event, Dr Jenkinson noted that GW4 is the only regional alliance where all institutions have declared a climate emergency, and announced aims and action plans to become carbon neutral by 2030.
"With world leaders gathering at COP26 in Glasgow, the GW4 Climate Alliance launch reinforces our combined strong and positive commitment to act on climate change as a partnership," Dr Jenkinson said.
"Due to both our regional 'ecosystem' and the complementary critical mass of expertise across the GW4 institutions, the Alliance is best placed to tackle climate issues that would otherwise not be feasible as standalone institutions or researchers."
The GW4 Climate Alliance is uniquely positioned to deliver expert knowledge and leadership at scale. The 2016 South West England and South East Wales Science and Innovation Audit found the GW4 region is home to more climate-related expertise than any other region worldwide. Eleven researchers from the GW4 universities were also named among the 2021 Reuters Hot List of the world's most influential climate scientists.
GW4 academics and researchers from all disciplines, including Early Career Researchers and postgraduate students, working or interested in climate research are invited to join the new Climate Alliance by completing a short online registration form. 
If you missed the launch, you can now watch the event on the GW4 Climate Alliance website.