Universities must work more flexibly for arts and humanities research to have greater value, report finds
November 22, 2017
Project analysed arts and humanities partnerships between universities and organisations in South West England and South East Wales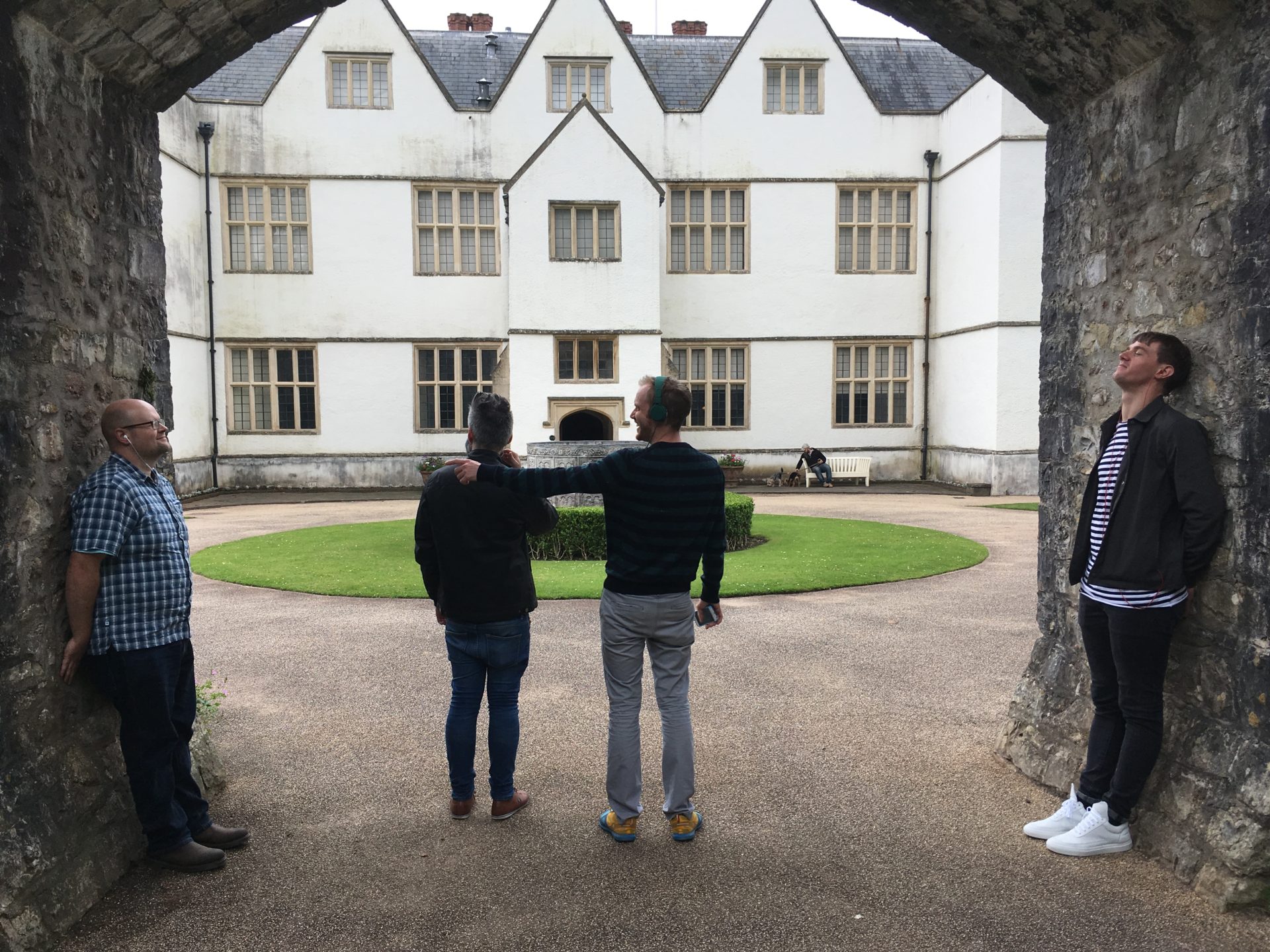 A new report recommends that universities respect the expertise of partners in creative and cultural sectors, if they want collaborative arts and humanities research to have greater value.
GW4 Bridging the Gap, supported by the Arts and Humanities Research Council (AHRC), was a year-long research project to explore collaborative research in the arts and humanities in South West England and South East Wales.
The project focused on the following areas: creative economy, heritage, modern languages and environmental humanities, and senior representatives from organisations including the National Trust, the Watershed and National Museums Wales shared their experiences of working with academia.
The final report includes a series of recommendations for universities and funders of collaborative arts and humanities research. Universities are encouraged to adapt to different working processes when partnering with creative and cultural organisations, dependant on their size and aims. They are also urged to address the vacuum of opportunity that exists between PhD or early career research and more stable professorial academic contracts.
Funders are invited to put "third party producers" in place on projects to better support partnerships between universities and non-academic organisations, and to build collaborative career pathways for early career researchers.
Sector-specific recommendations include:
Creative economy: introduce new funding models for collaborative research that combine short-term grants with long-term, open-ended support.
Heritage: ensure collaboration moves beyond relationships between individuals by involving a wider network of colleagues in partnership projects.
Environmental humanities: university and non-academic partners should pursue curiosity-led, rather than just challenge-led, research to address issues together.
Modern Languages: launch a series of regional networking forums, bringing together university researchers with potential partners in different sectors, including local government and NGOs.
Professor Tim Cole, Director of Brigstow Institute, University of Bristol and GW4 Bridging the Gap academic lead said: "It is clear that the arts and humanities have much to offer a range of partners, but also that the creative and cultural industries have much to teach universities. We found some inspiring examples of successful partnership working characterised by trust, openness and mutual respect. However the full value of the potential partnerships remains to be realised and our hope is that the report will help bridge the gap."
Professor Hugh Brady, Chair of GW4 Council and Vice-Chancellor and President, University of Bristol said: "The Great West region is home to innovative arts and humanities research and world-renowned cultural heritage. Our creative economy is the second largest in the UK behind London. As the report demonstrates, bringing these elements together requires mutual respect between universities and non-academic partners and an openness to pursue curiosity-led research. I am hopeful that Bridging the Gap will act as a best practice template for collaborative working across the UK and will lead to improved partnerships between researchers and creative and cultural organisations here in the Great West."
The Bridging the Gap report was the focus of a joint GW4 and The Conversation UK debate 'Do the arts and humanities matter?' on Wednesday 22 November, 6 – 8pm, at We the Curious, Bristol. You can watch the debate at The Conversation UK's Facebook page, or explore reactions through GW4's Twitter Moment.
Download the full Bridging the Gap report at https://gw4.ac.uk/bridging-the-gap