What can Oresund Bridge teach us about cross-border growth?
February 6, 2018
The Oresund Bridge may be most famously known as an icon of Nordic noir – but can it also teach us about how to encourage cross-border growth? We hear from Business West's Kye Parkin on what the proposed 'Western powerhouse' can learn from the Oresund region's well-established political and economic collaboration.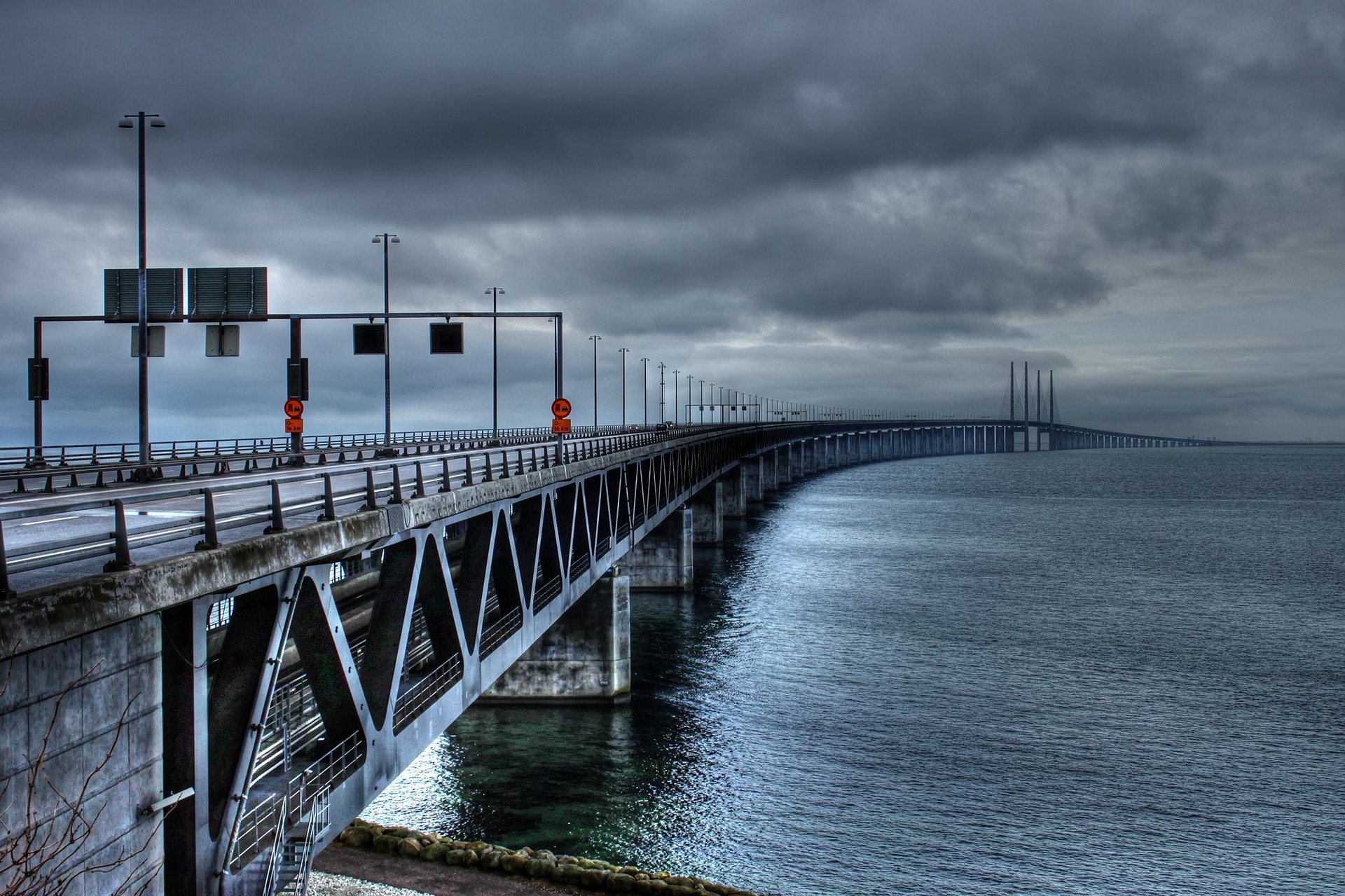 8th January was the beginning of the end for the Severn Bridge Toll, but did it mark a new dawn for economic ties between the West of England and South Wales?
Perhaps not.
While scrapping the toll removes one of the main psychological barriers that separates the West of England from South Wales, as was discussed, our economies are not as complimentary or as interconnected as they could (or perhaps should) be.
That was the conclusion of the Severn Growth Summit held at The Celtic Manor Resort, where the idea of creating a'Western Powerhouse' was floated.
Although we have excellent academic links in the form of the GW4 Alliance (Bristol, Bath, Cardiff and Exeter), in a new era of devolution for the two regions, there is now greater scope than ever to start working more closely together, by pooling our resources and combining our efforts to stimulate growth.
For inspiration and a model of connecting two successful economies across borders and across waters, we need look no further than Oresund.
Oresund is an historic region, which spans the straits between Denmark and Sweden. It connects Copenhagen and Zealand in Denmark to the West with Malmo and the Skane region in Sweden to the East.
In 1993 a political and economic union, the Oresund Committee, was formed to drive forward infrastructure, labour market, culture and place marketing initiatives in the region on a cross party basis. The now defunct Committee's crowning achievement was the construction of the Oresund Bridge, which provided state of the art road and rail links between the two countries.
Completed in 2000, the Oresund bridge shot to international fame as the backdrop to Scandi-noir drama series 'The Bridge', in which Danish and Swedish police vie with one another to solve a gruesome murder that took place in the middle of the Oresund sound.
A critically acclaimed TV series excepted, the parallels between the Severn Estuary and the Oresund Bridge are obvious. Bridges being the first one, of course. The proximity between two major cities being another. A genuine and renewed will on part of politicians and business leaders to bring our regions closer together is a third. The fact that the total population of Copenhagen and Malmo combined is roughly the same as that of Bristol and Cardiff is fourth.
But what can business leaders and decision makers in the West of England and South Wales learn from Oresund?
Well, if the figures are anything to go by, better transport connectivity is key.
According to Oresund Committee figures, Oresund Bridge has made a national economic gain of €8.41bn, as a result of increased cross-border commuting encouraged by lower commuting expense.
From Central Copenhagen, Malmo in Sweden can be reach in just over half an hour, with buses and trains departing every 10 minutes. A return journey costs roughly the same price as a ticket from Bristol-Cardiff.
Yet, considering that the average salary in Sweden is £36,000 per annum, the cost of a commute between Copenhagen and Malmo is significantly less expensive in real terms than Bristol-Cardiff.
While Severn Bridge commuters will no doubt be encouraged to learn that even at today's rate the Severn Bridge Toll is around ten times cheaper to cross by car than the Oresund Bridge. Only 6.6% of the total Welsh population commutes into England to work, and it is significantly less the other way around.
Compare that with Oresund, which let's not forget comprises of only one border crossing, not to mention the language barrier and currency differentials, the figure stands at 20,000.
What's clear from these numbers is that businesses and workers on both sides of Anglo-Welsh border are missing out on the sorts of opportunities enjoyed by Danes and Swedes in Oresund.
And all because of poor connectivity. This is not good for growth and more needs to be done.
Electrification of the Severn Tunnel was meant to bring our regions closer together, but we're still in the dark as to when it will reach Bristol.
Bristol Airport enjoyed a record year in 2017 and is expanding, but public transportation links with Wales remain poor.
Our hope is that with a renewed impetus – as is evidenced by the Severn Growth Summit – a plan for cross-border inter-regional development will emerge.
On this side of the border the region is making strides in terms of its growth agenda with Marvin Rees and Tim Bowles at the helm, whereas the Secretary of State for Wales, Alun Cairns, seems the right man for the job, having held the economic development brief in the Welsh Assembly before his election to Parliament.
So, in summary, while scrapping the tolls is welcome, like Oresund we need to think bigger and bolder around transport connectivity if we are to punch above our weight and secure private investment and that which is needed from Westminster.
Kye Parkin has a career background in marketing and university teaching and research, specialising in work and employment relations in business clusters and regions. He is responsible for PR and policy communications at Business West.
The original version of this article can be found at Business West.