GW4 Alliance Director presented with MBE at Windsor Castle investiture ceremony
March 30, 2022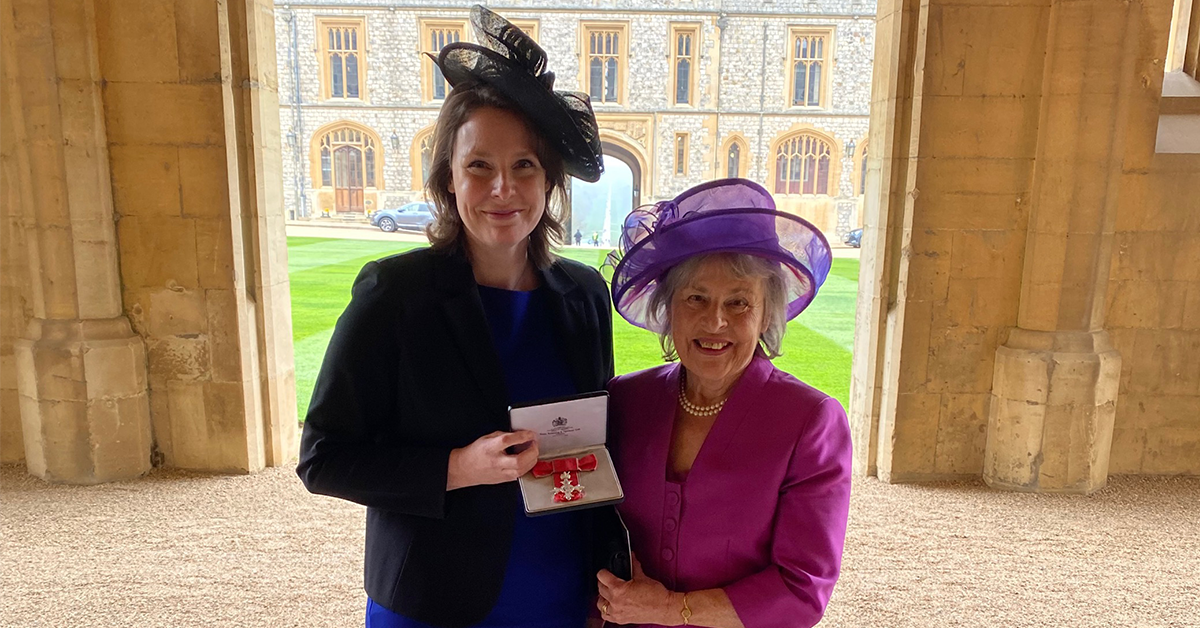 The Director of the GW4 Alliance has been formally presented with her MBE (Member of the Order of the British Empire) for services to Covid-19 research funding.
Dr Joanna Jenkinson received her MBE from His Royal Highness Prince Charles, The Prince of Wales, at an investiture ceremony at Windsor Castle today (Wednesday, 30 March).
Dr Jenkinson was named in the Queen's Birthday Honours 2021 list for leading ground-breaking research funding to tackle Covid-19 while working as the Head of Infection and Immunity at the Medical Research Council (MRC) – the role she held prior to joining GW4.
At the outset of the pandemic, Dr Jenkinson co-led and delivered the crucial £20 million 'rapid response' initiative funded jointly by the National Institute for Health Research (NIHR) and UK Research and Innovation (UKRI) for projects that started by March 2020. The rolling call, that ran until July 2020, funded a further £46 million of research. The funding calls were vital to the understanding, diagnosis, prevention and management of the virus and expected to have public health impact within a 12-18 month period.
These funding calls, coupled with decades of prior epidemic research and long-term investments by MRC and UKRI, ultimately led to the development of the Oxford-AstraZeneca vaccine. The initiative also funded the RECOVERY clinical trial, whose researchers discovered the world's first Covid-19 treatment which reduced the death of hospitalised patients placed on a ventilator by one third.
Speaking after her investiture, which she attended with her mother, Dr Jenkinson said: "Two years ago, when the country was starting to go into lockdown and people were wondering what this virus meant for them, their friends and family, I had the privilege to be working with scientists across the UK who responded immediately to deliver the understanding of the virus, discover the drugs and interventions that would save so many lives and the vaccines that have so successfully prevented so much serious illness and death.
"This endeavour was very much a massive team effort from UK university researchers, but also people in MRC, NIHR, DHSC and many within the NHS who dedicate themselves night and day to minimise the impact of the virus.
"It feels very surreal to have been honoured in this way but I am very proud to collect this award on behalf of the often hidden professional service and funding teams that are very much an integral part of our amazing research and innovation landscape in the UK."