GW4 Crucible 2021 now open for applications
September 9, 2020
GW4 Crucible is a fully funded development programme for aspiring future research leaders to explore interdisciplinary and collaborative approaches to research.
(Image below: GW4 Crucible 2019 Cohort)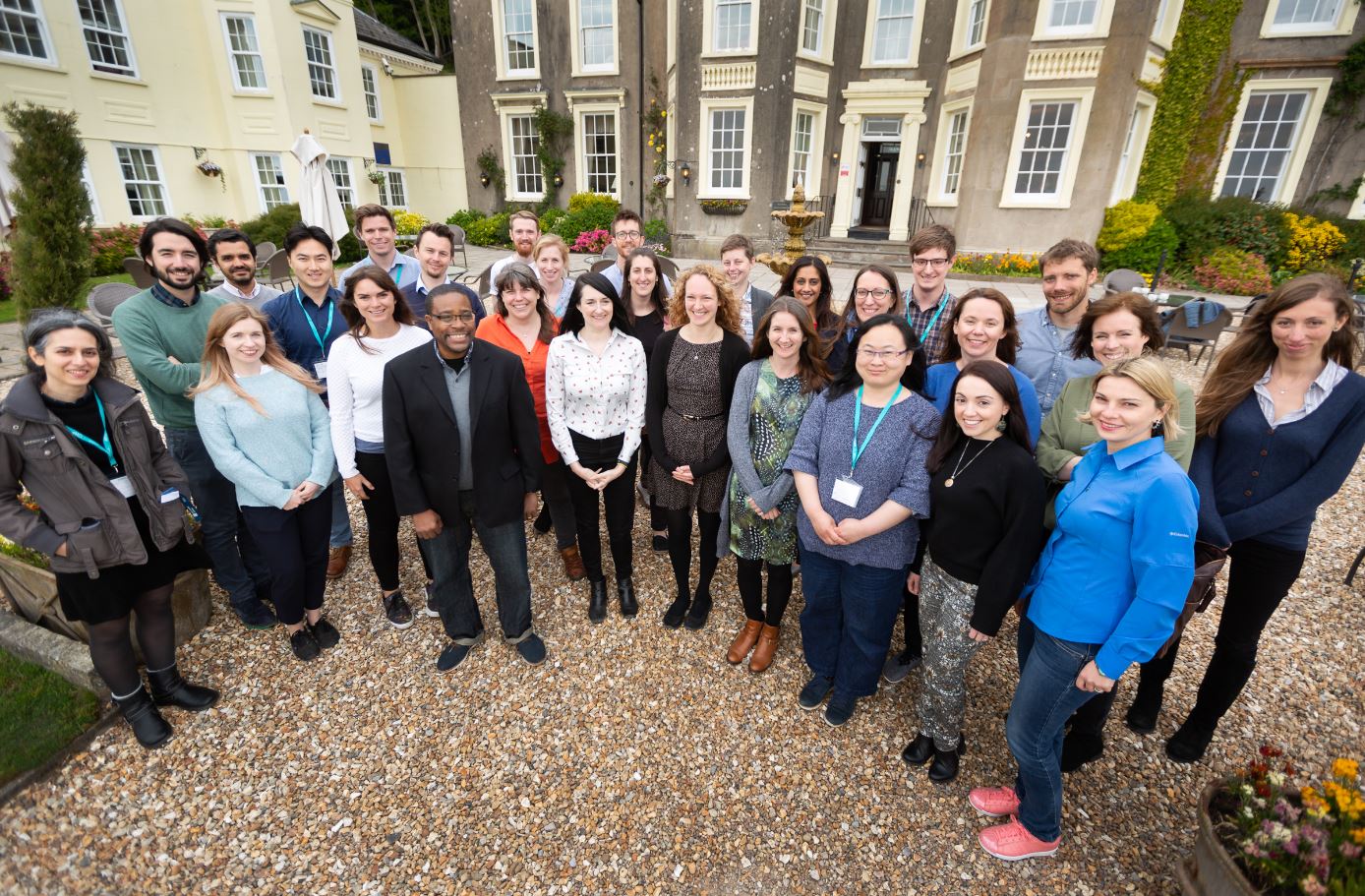 The theme of GW4 Crucible 2021 is 'Transitions to Net Zero in the time of COVID-19'. Even before COVID-19 highlighted the need to 'build back better', the climate crisis has been the largest enduring global, anthropogenic threat to humanity. Without successful interventions dedicated to supporting transformations towards net-zero emissions, climate change will have a catastrophic effect on society. The GW4 Crucible programme offers the opportunity for future research leaders to come together to generate innovative, multifaceted responses to tackle this global challenge.
It is acknowledged that this will require multidisciplinary investigations – the mapping out systems, behaviours, tipping points and technologies, harnessing the expertise of anthropologists through to zoologists to bring about the transformative change necessary to achieve net zero. Crucible 2021 will foster conversations and collaborations between future research leaders across a broad range of disciplines from the natural and political sciences to the arts, humanities, and creative sectors.
Now in its fifth year, GW4 Crucible brings together around 30 competitively selected future research leaders to explore how they can enhance their career by working with researchers in other disciplines, how their research can have greater impact, and how they can develop their careers. Over a series of three online workshops, known as 'labs', the researchers explore working in an interdisciplinary and collaborative way, and have the chance to connect with expert guest speakers, enhancing their professional networks and visibility.
Researchers from this year's GW4 Crucible which focused on the theme 'Interdisciplinary approached to AMR' shared their thoughts on the programme.
Postdoctoral research fellow at the University of Exeter, Dr Andrew Jones, commented: "The GW4 Crucible 2020 programme has been a greatly rewarding and stimulating experience that has enabled aspects of my research to develop in unexpected directions. I applied because it presented an opportunity to network with ECRs from various disciplines…however, this only scratched the surface of the opportunity for development that the GW4 Crucible had to offer."
Postdoctoral researcher at Cardiff University, Rebecca Weiser, added: "It was fantastic to be able to hear from and interact with experts from different fields, but it wasn't just the invited speakers that imparted advice; I also learnt a great deal from the GW4 crucible team and other ECRs. Overall, it was a privilege to participate in GW4 Crucible 2020 and I am certain that my research career will benefit from the experience."
Following GW4 Crucible there is the opportunity for the researchers to apply for seed funding to support the collaborative research projects discussed during the labs. Since attending GW4 Crucible several researchers have also been awarded fellowships and prizes. For example, Dr Des Fitzgerald from Cardiff University was selected to take part in the AHRC and BBC Radio 3 New Generation Thinkers Scheme. Two GW4 Crucible alumni have also been awarded UK Research and Innovation (UKRI) Future Leaders Fellowships.
Applications for GW4 Crucible 2021 are now open and information and guidance about how to apply can be found on the GW4 Crucible 2021 webpage. If you are a GW4 researcher with an interest in or expertise applicable to addressing transitions to achieving net zero, we want to hear from you.