GW4WARD showcase series recognises crucial role of technicians
November 23, 2021
The GW4 Alliance will formally launch a new video series celebrating technical staff at a Technician Commitment Signatory Event in London today.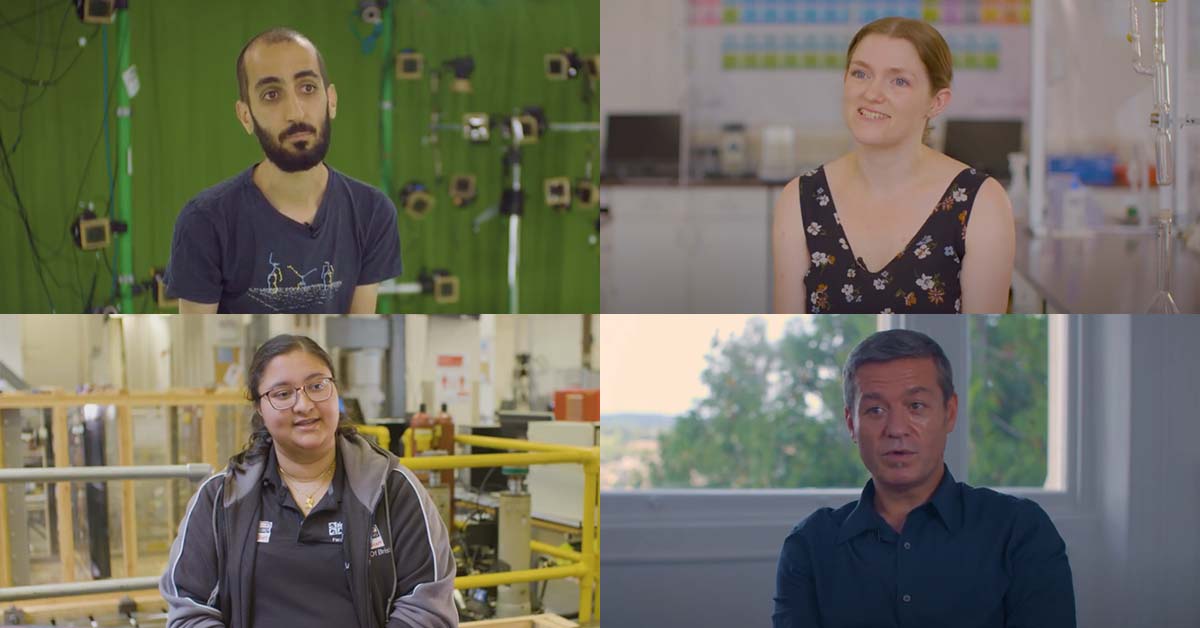 Technical staff have an integral role within the four GW4 Alliance universities – whether it is supporting the essential day-to-day running of research laboratories, procuring and supporting vital equipment, or operating, maintaining and improving facilities.
And in recognition of their valuable and significant contributions, we are proud to launch the GW4WARD technician video showcase series.
This new video series supports the aims of GW4WARD – to enhance the visibility and development of GW4 technical staff – by showcasing the experience of four different technicians from the universities of Bath, Bristol, Cardiff and Exeter. The videos highlight the breadth of different technical roles and their pivotal position in our teaching and research activities.
Featured in the series are:
Dr Joanna Jenkinson MBE, GW4 Alliance Director, said: "GW4WARD supports technical staff to gain recognition of their knowledge, experience, and leadership skills within and across the GW4 institutions.
"Our new video showcase series demonstrates the critical role technicians play in helping to drive forward our research and innovation programmes. We hope it creates a blueprint for further showcasing of technicians across the GW4 Alliance, and we'll continue to support our four institutions in amplifying the important stories of individual technicians and technical teams."
The initiative was funded by the Technician Commitment, a sector-wide initiative led by the Science Council and supported by the Gatsby Foundation to help address key challenges facing technical staff working in research.
GW4's four institutions are all signatories to the Technician Commitment, and employ about 1,300 technical staff.
Kelly Vere MBE, Director of Technical Skills and Strategy (University of Nottingham) and Higher Education and Technician Commitment Lead (Science Council), said: "We are delighted to have supported the creation of the GW4WARD technician video series. It's fantastic to see the GW4 Alliance universities recognising and celebrating the diverse expertise and skills of their technical colleagues across the region, and working collaboratively to advance opportunities for technical staff through their wider GW4WARD programme of activities and initiatives.
"We look forward to continuing our work with GW4 to advance visibility, recognition, career development and sustainability of our vital technical community."
Find out more about the GW4WARD programme of support, or contact the GW4 Talent and Skills team at talentandskills@gw4.ac.uk.