Back to news
MAJOR EVENT SET TO SHOWCASE GREAT WEST'S 'GLOBALLY COMPETITIVE' RESEARCH AND INNOVATION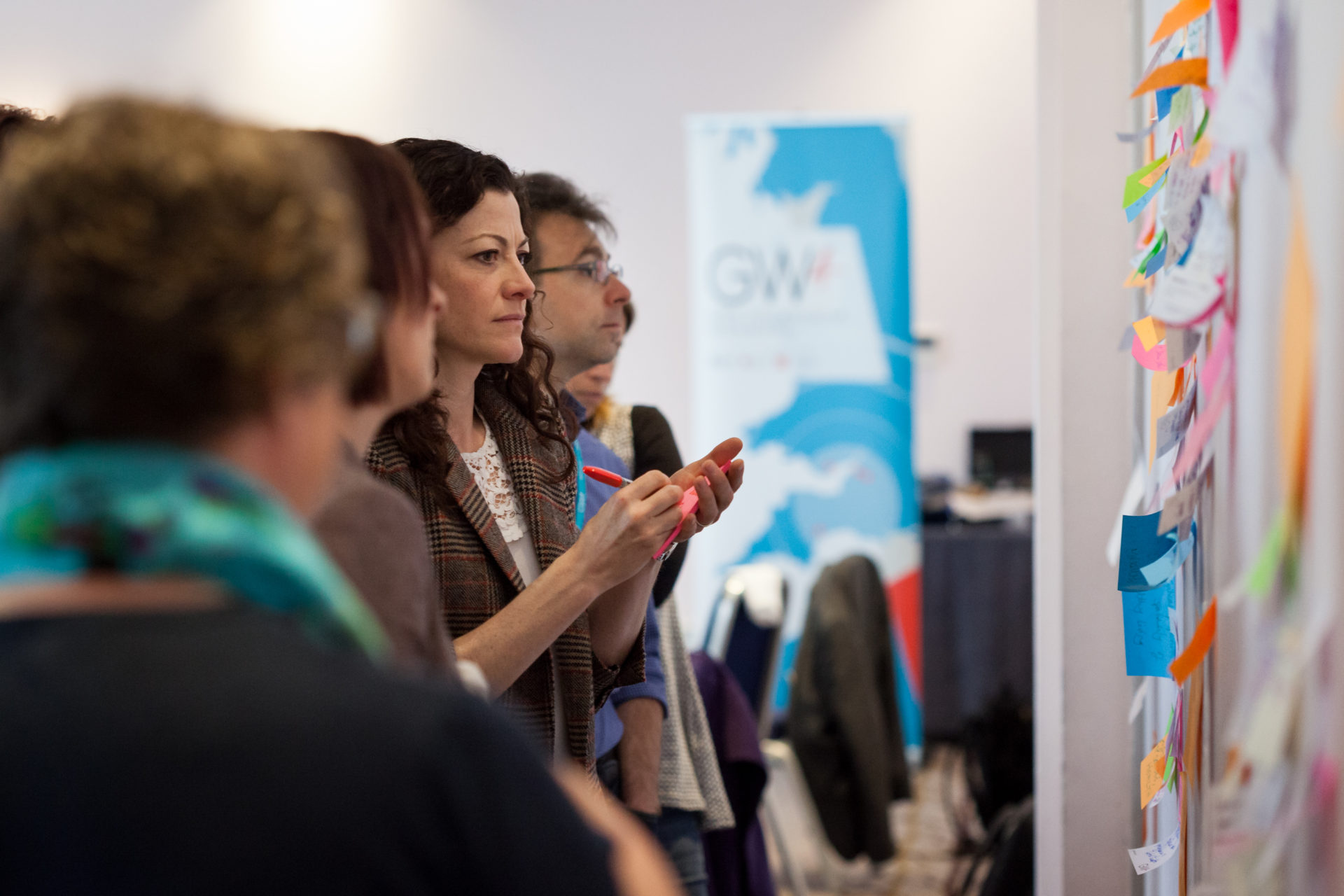 Over 100 senior academics from the universities of Bath, Bristol, Cardiff and Exeter will hear keynote speeches from Dr Ruth McKernan CBE, Chief Executive of Innovate UK, and David Sweeney, Executive Chief Designate of Research England.
Dr Sarah Perkins, GW4 Director, will unveil the new GW4 Vision, which outlines how the research alliance will develop "pioneering, collaborative endeavours to drive innovation and economic growth across the Great West region and beyond" until 2025.
The major event will also host 'lightning talks' from exceptional GW4 projects, including Isambard, a supercomputing collaboration between GW4 universities, the Met Office and Cray Inc. which was recently shortlisted for a Times Higher Award under the category of Technological Innovation of the Year.
Established in 2013, GW4's collaborative research addresses major global challenges and provides innovative solutions aligned to the Industrial Strategy. Its four universities attract the brightest and the best researchers to build a highly skilled workforce, strengthening the regional economy and addressing the productivity challenge.
GW4 universities lead 30 externally funded doctoral training programmes and are home to almost 9000 postgraduate researchers, over a third of which are international students.
The regional research alliance also connects with major businesses, government and local communities to champion research and innovation for the Great West.
Professor Dame Glynis Breakwell, President and Vice-Chancellor, University of Bath and Chair of GW4 Council, will open the event.
Professor Dame Glynis Breakwell says: "GW4's strength is in the truly collaborative nature of its research and innovation endeavours. We work closely with decision makers and industry partners across our region to enable us to make a robust case for investment into our globally competitive research and innovation ecosystem. I am delighted to host this event in Bath and look forward to welcoming our senior academics as we continue to build on the impressive work of GW4 to date."
David Sweeney, Executive Chief Designate, Research England, says: "GW4 is a successful and productive research collaboration.  Research England, working with the other UKRI Councils, looks forward to building on what has been achieved to support greater university/business collaboration which address global, national and regional priorities. The power of our universities, working together, is essential to provide highly-graduates, raise productivity, and stimulate economic growth."
Dr Ruth McKernan CBE, Chief Executive, Innovate UK, says: "Innovate UK has a goal to drive innovation through collaboration and that is why we are so pleased to support the fantastic way the member institutions of GW4 work together. Wales and the west of England has innovation at its heart, with clusters of excellence in neuroscience, compound semiconductors and digital technologies. These are the kind of sectors that the UK needs to nurture as we enter the fourth industrial revolution."
The Great West Research and Innovation Day will be held on 1 November 2017 at the Assembly Rooms, Bath.