GW4 Alliance climate expertise at COP26: a roundup
November 15, 2021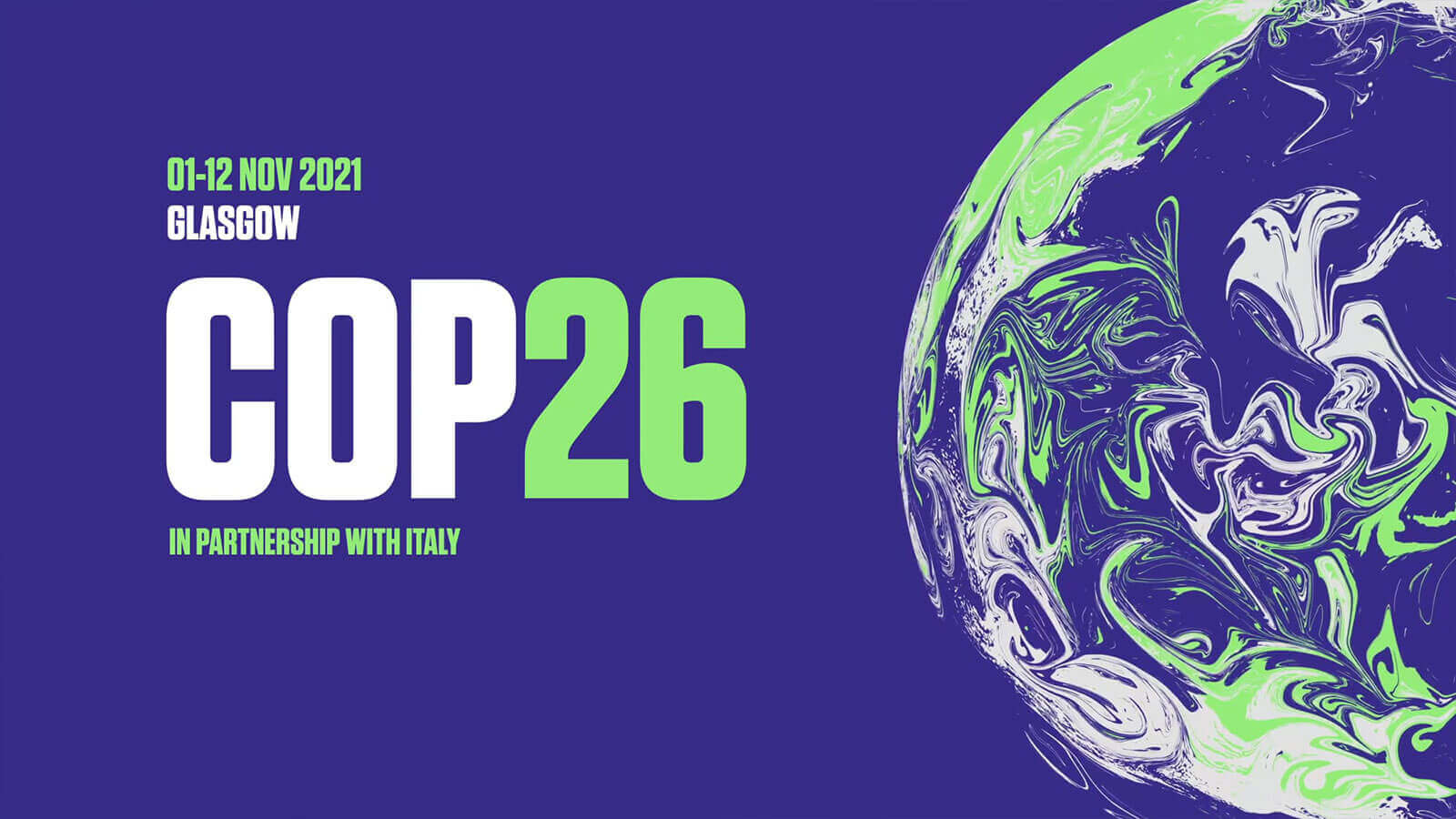 All four GW4 universities and partners were represented at the crucial UN COP26 Climate Change Conference.
Experts from the universities of Bath, Bristol, Cardiff and Exeter took part in a range of activities and events from 1-12 November, including the launch of a major report on carbon emissions, engaging exhibitions in the Green Zone, and discussions with policy makers and business leaders.
And as members of the COP26 Universities Network – a growing group of over 80 UK-based universities and research centres – all four institutions contributed to a number of initiatives which aimed to raise ambition for tangible outcomes from the summit. GW4 researchers joined the Network's database of climate change experts, helped draft strategic briefing notes, and took part in a GW4 research panel session at the Climate Exp0 Conference.
Meanwhile, the GW4 Climate Alliance released a new video showcasing its interdisciplinary research expertise to coincide with Science and Innovation Day. The video explores the causes and effects of climate change, the aims of the Alliance, and why GW4 is best placed to tackle this global crisis.
GW4 research expertise linked to COP26 also resulted in extensive news, broadcast and radio coverage, including BBC News coverage of the GW4 Climate Alliance official launch.
Dr Joanna Jenkinson MBE, GW4 Alliance Director, said: "COP26 highlighted the breadth of crucial interdisciplinary research being carried out across the Alliance as well as our strong links with business, policy makers and the local community.
"Our researchers have already been instrumental in identifying climate change tipping points and we will continue to cultivate a rich, collaborative research environment in order to develop transformative systems responses to this global crisis."
University of Bath highlights: 
During COP26, the University of Bath released a series of expert videos on academics' hopes for the climate talks and their climate-related research. Featured in the series were GW4 Climate Alliance ambassadors Professor Marcelle McManus, who talked about why we need to challenge industries to improve, and Professor Lorraine Whitmarsh, who discussed the strong action needed to cut carbon emissions.
The University of Bath Institute for Policy Research (IPR) was involved in the production of ActNowFilm, a youth voices film project showcasing the views of 18 – 30-year-olds from across the world. In the film, young people from across the world share their lived experiences of climate change; their hopes and ambitions for the future; and their 'asks' of the climate change negotiators, as well as their own climate pledges.
Read more about COP26 and the University of Bath.
University of Bristol highlights: 
GW4 Board Member Professor Phil Taylor represented the University of Bristol Research and Enterprise community at COP26, emphasising the links between climate and health and their partnership with the Met Office which seeks to transform weather and climate forecasts into actionable hazard forecasts to enable climate adaptation. Prof Taylor also promoted the work of the GW4 Climate Alliance and Net Zero Task Force, the Supergen Energy Networks Hub in his role as Director, and National Energy Action as a member of their Broad of Trustees.
The Cabot Institute for the Environment produced 10 videos and podcasts for policymakers on 10 aspects of climate change, called Cabot Conversations. Each conversation involved two experts and collaborators from across disciplines, while an artist created a piece of artwork based on the conversation. This artwork formed part of the 'Voices of COP26' exhibition stand in the Green Zone.
Read more about COP26 and the University of Bristol.
Cardiff University highlights: 
The Cardiff University-led Centre for Climate Change and Social Transformations (CAST) published a briefing paper showing how Covid-19 has impacted climate attitudes and changed behaviours in the UK. The analysis warned that levels of 'worry' about climate change are at their highest recorded point.
Climate experts had their work showcased in the #SmallNationsBigIdeas video series as part of Wales Climate Week, known COP Cymru. Cardiff University-led projects accounted for over a quarter of those featured.
Read more about COP26 and Cardiff University.
University of Exeter highlights: 
The Met Office and the University of Exeter signed a landmark collaboration agreement at COP26, formally committing to further grow the work of the Joint Centre for Excellence in Environmental Intelligence.
Professor Pierre Friedlingstein, of Exeter's Global Systems Institute, was lead author on the Global Carbon Budget 2021 released to coincide with the start of the summit. The report found that global carbon dioxide emissions have bounced back after Covid-19 restrictions and are likely to reach close to pre-pandemic levels this year.
'One Chance Left', a collection of 12 poems created by climate scientists and health professionals, illustrated the urgent changes needed to tackle climate change. A new poem was released each day during COP26 and sought to show how poetry can be a powerful and transformative tool to spread the word about damage to the environment.
Read more about COP26 and the University of Exeter.
The 2016 South West England and South East Wales Science and Innovation Audit found the GW4 region is home to more climate-related expertise than any other region worldwide. Eleven researchers from the GW4 universities were also named among the 2021 Reuters Hot List of the world's most influential climate scientists.